MSc in
MSc in Petroleum Geoscience
Universiti Teknologi PETRONAS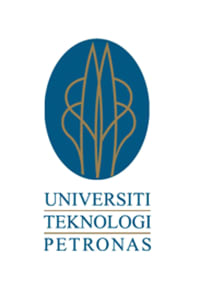 Scholarships
Explore scholarship opportunities to help fund your studies
Introduction
Petroleum Geoscience is an interdiciplinary field that applies geoscience principles and quantitative methods in the search and development of commercial oil and gas fields. It includes interpreting, predicting and managing risks and uncertainties in exploration and exploitation of hydrocarbon resources. At Universiti Teknologi PETRONAS, the MSc Petroleum Geoscience Program is tailored to train young graduates and professionals from the industry in the full range of approaches, methods and techniques to explore and evaluate new oil and gas fields and to characterise reservoirs
The Program is designed to meet the capability requirements for
Exploration Geoscience
Reservoir Geoscience
Upstream Economics and E & P Business Demands
This is achieved through 12 technical modules, 2 management electives, fieldwork and an Industrial Project. There is a high degree of computer usage for project, teaching and on-line support. High performance workstations provide powerful graphics and processing capability enabling students to interpret, evaluate and characterise the subsurface.
ENTRY REQUIREMENT
Bachelor Degree in the field of Geology, Geophysics, Petroleum Engineering or Applied Sciences from UTP or other recognised universities.
Applicants with other qualifications can be considered if they have the necessary research and working experience and could show capabilities to pursue postgraduate studies.
COURSE STRUCTURE
The curriculum is meticulously developed with inputs drawn from the experience of Institut Francais du Petrole (IFP) Paris and experts from the oil and gas industry in Malaysia and other parts of the world. The program is also designed to accommodate working professionals who would be able to utilise their work experience in projects. For fresh graduates, there will be opportunities to work on real projects with various petroleum companies.
There are 12 technical modules, fieldwork, Individual Industry Project (IIP) and 2 management electives to be completed over 4 semesters.
Each technical module of is of three-week duration.
Semester 1: 3 Technical Modules, Fieldwork, two Management Electives
Semester 2: 4 Technical Modules
Semester 3: 4 Technical Modules
Semester 4: Four months Individual Industry Project (IIP) & Dissertation
Examinations are held at the end of every two technical modules.
Plate Tectonics, Basin Development, and Structural Geology
Global structure of the earth with the analysis of brittle and ductile deformations in sedimentary basins at different scales and in different stress regimes
Well Logging and Formation Evaluation
The fundamental basis of drilling, well site geology and the conventional geological and petrophysical log interpretation. Both evaluations of formations and quantitative log interpretation will be covered.
Seismic Technology
The basis of seismic methods and contribution of seismic and acoustic methods contribute to the study of basins and reservoirs. It also presents the reflection seismic (2D, 3D, 4D, and 3C), refraction seismic, well seismic and acoustic logging methods.
Seismic Interpretation
2D and 3D techniques in interpreting seismic data, synthetic seismograph, well seismic tying and time/depth conversion. The module will focus on reservoir characterization from the integration of well information with seismic data to extract and mapping of petrophysical properties.
Advance Sedimentology
A detailed description of clastic and carbonate deposit environments (fluvial-deltaic, shallow marine, deep marine) and associated sedimentary architectures. Emphasis will be given to correlation techniques at basin scale and reservoir scale to build up geological numerical model.
Advance Stratigraphy
An overall view of the different depositional environment of carbonate and clastic sediments, covering the various facies and space-time juxtaposition of the deposits. Particular attention will be given to diagenesis as a key process for enhancing or destroying reservoir qualities.
Reservoir Engineering
Petrophysics (porosity, permeability, saturation, capillary phenomena), properties of fluids (water, oil, gas) and an introduction to reservoir simulation. It will present the interpretation of good tests, types of recovery mechanisms (multi-phase flow, primary and secondary recovery) and the field development.
Reservoir Characterization and Geological Modeling
The workflow of reservoir characterization and modeling as routinely used in the oil industry. The presentation will be illustrated by practical work using actual data. Deterministic and stochastic modeling, volumetric calculation and uncertainties will be discussed at each stage, with a focus on geology, seismic and geostatistical methods.
Geochemistry, Petroleum System and Basin Modeling
The concept of petroleum systems, focusing on organic geochemistry, sedimentology of source rocks, and the kinetics of oil and gas formation, with an introduction to 1D thermal modeling. Methods for analyzing the source rocks (petrography, vitrinite reflectance, Rock-Eval), of oils and extracts will follow with practical application. 2D and 3D modeling will be introduced to understand and predict the migration of hydrocarbons in basins. The use of organic geochemistry approach and methods for the characterization of reservoirs will be presented.
Basin Analysis and Evaluation
The sequence stratigraphic framework and the structural model for a given basin. It will be illustrated on case studies from different types of sedimentary basins. Elements of petroleum systems will be progressively included.
Prospect Maturation and Exploration Economics
The selection and evaluation of investment projects within the upstream petroleum industry.
Petroleum System Field Work
A ten to fourteen days field trip on clastic sediments will be conducted at the beginning of course around Miri, Labuan and Kota Kinabalu located at East Malaysia to study various clastic sediments and their paleoenvironment of deepwater, shallow marine and fluvial-deltaic depositional environment. The field trip on carbonates around Niah.
Management Elective
Project Management
Introduce the strategic management with related to E & P business.
Business Communications
Introduce communication skills for effective participation in a business setting
Individual Industrial Project
4-month Internship Program in oil and gas industry (Industrial Project) allow students to apply in real life cases the skills they have acquired throughout the course.
CAREER OPPORTUNITIES
Graduates with an MSc in Petroleum Geoscience degree will enhance their employment and career prospects in the global oil and gas industry. The degree is also a good starting point for a career in research and academia.


Program Manager:
Dr Askury Kadir ([email protected])