MSc in
MSc in Drilling Engineering
Universiti Teknologi PETRONAS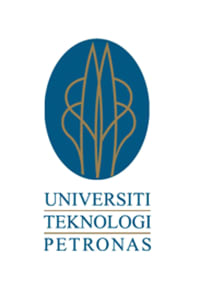 Scholarships
Explore scholarship opportunities to help fund your studies
Introduction
Malaysia's Domestic Oil & Gas Industry is projected to register a 1.59% year-on-year (y-o-y) increase in oil production, according to the EIA. This will lead to an increase in Oil & Gas activities across the board. Malaysia will need 500 new drilling engineers for the next 5 years to replace retired drilling engineers in oil and gas industry. New projects such as Special Purpose Acquisition Companies (SPAC) and Risk Sharing Contracts (RSC) for marginal and stranded fields have attracted new entrants like Hibiscus Energy, SONA Petroleum, Dialog Group, Sapura Kencana, Coastal Energy, ROC, etc., which have added the demand for drilling engineers. Taking into account rig and drilling contractors like UMW Oil & Gas, Tanjung Offshore, Perisai Petroleum etc, the demand for drilling engineers is expected to remain high. The current number of drilling engineers in Malaysia is estimated at 1000 based on the number of rigs operating in Malaysia. The ratio of expatriate and local drilling engineer is 1:4. Based on an industry survey, training a drilling engineer requires roughly RM 1.2 million over 5 years.
The offering of a Master in Drilling Engineering program is expected to fast-track the development of local drilling engineers to meet the high demand and to heed the nation's call as part of the Economic Transformation Program.
The curriculum has been designed with inputs given by members of oil and gas industry such as PETRONAS, Malaysian Oil and Gas Services Council, Schlumberger, Halliburton, Weatherford, Baker Hughes and many others Drilling contractors and universities in the world. The program comprises 14 courses with 10 core engineering courses and 3 management related courses and 1 course on research methodology.
The MSc in Drilling Engineering program will expose students to a wide range of real work challenges and will enrich students' learning experiences through case studies. Apart from lectures, the MSc in Drilling Engineering program offers a variety of learning approaches such as industry subject matter experts, visit rig setup, industry projects, internship placement, seminar, case studies and research-based projects – all of which are targeted to authenticate the classroom learning experiences.
ENTRY REQUIREMENT
Talented undergraduates from Petroleum Engineering, Chemical, Mechanical, and Electrical Engineering Disciplines, Technical Managers in Drilling, Lecturers in Petroleum Engineering. Applicants with other qualifications can be considered if they have the necessary research and working experience and could show capabilities to pursue postgraduate studies.
COURSE STRUCTURE
The course is aimed at practicing drilling engineers. It focuses on the concept of effective good construction and aims to develop high levels of professional skill in the key areas of good design, drilling and drilling operations management both for onshore and offshore drilling.
The students are required to undertake 44 credits of courses which consist of 10 engineering core modules and 2 management specialization modules, research methodology and 1 industrial based project module. The duration of the MSc in Drilling Engineering program is recommended to be 18 months (tri-semesters).
Drilling engineers are expected to be able to communicate effectively with people from various disciplines and expertise. The program is designed to encourage close interaction amongst students and industry practitioners
COURSE CONTENT
Semester-1
Basic Petroleum Geology
Principles of Well Construction
Mechanics of Materials for Drilling Engineering
Advanced Fluid Mechanics
Drilling Technology
Semester-2
Production Technology and Completion Design
Advanced Well Engineering
Subsurface and Subsea Drilling and Production System
Drilling Risk Management and Engineering
Semester-3
Petroleum Economic
Drilling Project Management
Research Methodology
Management Elective
Industrial Based Project & Dissertation
CAREER OPPORTUNITIES
Graduates with an MSc in Drilling Engineering degree will enhance their employment and career prospects in the global oil and gas industry. The degree is also a good starting point for a career in R&D and academia.

Program Manager:
Dr Syahrir Ridha ([email protected])