Master in
Master of Project Management (MPPM)
University of Southern Queensland (USQ)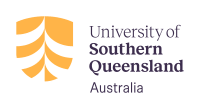 Scholarships
Explore scholarship opportunities to help fund your studies
Introduction
Master the art of project management
Do you want to deliver innovative solutions using advanced skills in project management? Developed in conjunction with industry, the Australian Institute of Project Management and the Project Management Institute, USQ's Master of Project Management will provide you with the skills and knowledge to be a leader in the field of project management.
In addition to topics such as team leadership, project delivery, project-based management and risk management, you will be able to personalize your degree by choosing electives from our MBA or Master of Business and Innovation degrees to suit your career.
One of our recent graduates was awarded the Australian Institute of Project Management's 2015 Queensland Project Manager of the year.