Master in
Master of Education (Applied Linguistics)
University of Southern Queensland (USQ)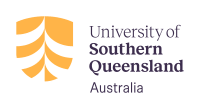 Scholarships
Explore scholarship opportunities to help fund your studies
Introduction
Enhance your communication management skills
A Master of Education (Applied Linguistics) is ideal if you work with second language speakers and their communities, or in the fields of speech therapy and pathology, allied health, psychology or training in a variety of settings that requires skills in communication management and cross-cultural interaction.
Study flexibility
If you are not sure whether you would like to complete an entire Masters degree, apply to study USQ's Graduate Certificate of Education, Graduate Diploma of Education (Commonwealth Supported Place) or Graduate Diploma of Education (Full Fee Paying) and take the credit from your studies to the Master of Education if you decide to continue studying.
Develop research skills
A significant component of your studies will be research courses designed to expand your understanding of the role of education in society, and the challenges faced by educators in rapidly changing multicultural communities. Choose between an Applied Research or Advanced Research project.
Applied Research has a practical emphasis on innovative and creative approaches to solving current issues in the education environment. You can use your own experiences as a backdrop to your studies and develop a research project based on your current workplace.
The Advanced Research specialisation will allow you to gain an in-depth understanding of your educational interests. Using research methods, you will explore different approaches to contemporary education, and develop professional research skills essential to undertake further learning. This specialisation offers a research-based pathway into a PhD, subject to meeting all entry requirements.