MSc in
Master in Mineral Engineering
USP University Of Sao Paulo and Institute of Tropical Medicine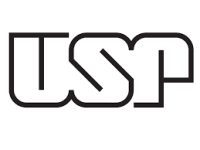 Scholarships
Explore scholarship opportunities to help fund your studies
Introduction
The Graduate Program in Mineral Engineering (PPGEMin) encompasses strictu sensu graduate courses at the Academic Master and Doctorate levels and has regular and special students.
The main objectives of the Program are:
Train high-level professionals to work in teaching, research, or technological development, within the scope of Mineral Engineering;
Conduct scientific and technological research of an innovative nature, reflected in the production of knowledge linked to Brazilian needs;
Contribute to the sustainability of mineral-based extractive industries, by generating and evaluating technologies and procedures that minimize adverse environmental and social impacts and maximize positive contributions;
Dialogue and develop partnerships with the private sector, with governmental and third sector organizations, seeking to contribute to making the Brazilian mineral-based extractive industry more competitive, productive and sustainable;
Contribute to a greater insertion of USP and the Polytechnic School in the international scientific and technological community, through cooperation agreements, personnel exchange, participation in examining boards, organization of technical-scientific events, performance in editorial boards of journals, and other initiatives.
The Academic Master's program aims at mastering and carrying out technical-scientific work that demonstrates the ability to systematize the existing literature on the treated topic and the ability to use scientific and technological research methods and techniques. The Doctorate aims at mastering and carrying out technical-scientific research work that represents an original contribution to the state of the art of the treated topic.