MSc in
Master of Science in Finance
USI Università della Svizzera italiana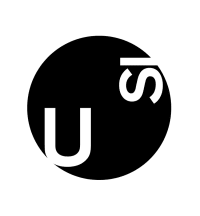 Introduction
Kick-start your career with an FT top-ranked Master's in Finance and specialise in banking, quantitative finance or digital finance.
The Master's in Finance is designed to provide rigorous and relevant training for future financial professionals. We combine theory and practice to equip you with a solid foundation in financial principles, tools and techniques that position you for a rewarding career in finance. You learn how to analyse financial markets, use and structure financial products and devise investment opportunities. USI takes great pride in adapting its course offering to the rapid changes in increasingly complex financial systems.
USI is situated at the heart of Lugano, Switzerland, strategically located on the main north-south axis that connects Zurich and Milan through the Alps. Strong links with financial institutions and practitioners through guest lecturers and faculty-led field projects provide a collaborative hands-on learning experience. This, together with our internationally renowned faculty, imparts a sophisticated mix of knowledge that is transferred to the industry through you. The recently introduced track in Digital Finance puts you in a privileged position to take advantage of the new professional opportunities in the area of Fintech. Our graduates occupy top positions in financial and academic institutions worldwide.
The Master's in Finance is an 18-month / 24-month programme taught entirely in English. You choose between three specialisations, with an optional internship or thesis in case you want to go for the two-year programme.
Specializations
Key features
Top-ranked by the Financial Times (2022)
Internationally renowned faculty
Small class size and diverse student body
Strong links with industry
Outstanding career outcomes
Situated in Switzerland, a global financial centre
Accredited by the Swiss Finance Institute (SFI)
The Master's in Finance is coordinated with the Swiss Finance Institute (SFI), an initiative sponsored by the Swiss Bankers Association (SBA) with the purpose of achieving international excellence in banking and finance education and research at Swiss universities.
Awarded degree

Master of Science in Finance
Scholarships and Funding
Please check out the university website and find out more about our scholarships.
Curriculum
Structure and contents
The Master in Finance at USI offers preparation for a successful career in the modern financial world. These careers are spread across diverse fields ranging from data analytics and banking regulations to cryptocurrencies.
As a reflection of this diversity, the Master's programme is organised into three minors (streams):
The minors are designed to bring together the demands from the industry, individual interests and educational backgrounds.
In the first semester, courses are common across all minors. They are aimed at providing the students with the foundation of finance, statistics, programming, and accounting. They are the basis for all subsequent courses and allow students to identify their personal interests and strengths. At the beginning of the second semester, students choose the minor in which they want to specialise in. The second semester is then dedicated to core courses, establishing the foundations of Banking and Finance, Quantitative Finance and Digital Finance. In the third semester, half of the ECTS (15) are from core (compulsory) courses, which complete the foundations of the chosen fields. For the remaining 15 ECTS, students have access to a great number of elective courses that allow them to customise their curricula according to their individual interests, educational backgrounds, and professional goals. They can also choose to undertake a field project, a real-life consultancy project, with a client in the financial industry. The projects are carried out by a team of four to six Master's students over a period of three months under the supervision of a Faculty member.
Rankings
INTERNATIONAL RANKINGS
USI in the Times Higher Education (THE) and Quacquarelli Symonds World University Rankings (QS), which are amongst the world's most popular and well-known global rankings - latest available data:
QS World University Rankings 2023
240th globally
(out of 1500 universities considered)

THE World University Rankings 2023
Range 201-250
(out of 1799 universities considered)

THE World's Best Small Universities 2022
15th worldwide
among small universities.

THE Young University Rankings 2022
57th worldwide
among 'young' universities (less than 50 years old)

QS Top 50 Under 50 2021
26th worldwide
among 'young' universities (less than 50 years old)
U-MULTIRANK 2022
With 16 "A" in the indicators taken into consideration, USI ranks 3rd in the ranking of Swiss universities (Country Report Switzerland).
RANKINGS BY SUBJECT AREA
In addition to the global university rankings, USI has made significant progress in subject area rankings:
THE Subject Rankings
with important results in particular in Computer Science, Clinical and Health, Economics.
Forschungsmonitoring
with high scores in the rankings that measure the impact of research in Economics, especially when referring to the most prestigious academic journals of the field.
Career Opportunities
Career Prospects
A Master's degree has become a major asset within the finance industry and can open many doors for graduates who are looking to kick-start their careers in finance. There are plenty of potential career paths, ranging from the more traditional job profiles in banking to new opportunities in Fintech and asset management. The overall employment rate of the program is 96.2%. A considerable fraction (26%) of the Master's in Finance students find an occupation before having graduated. Within three months after graduation, 65% of the graduates are employed. Slightly more than half of the graduates (64%) accept a job in Switzerland, about 15% in Italy, and the remaining 20% around the globe. Most of the graduates (58%) find an occupation in the banking and financial services sector. Below you find the employment report by sector, function, and average compensation.
Employability Data
Employed 96.2%
Average Time to job* 2,2 months
(65% within 3 months: 26% before graduation)