MSc in
Master of Science in Corporate Communication
USI Università della Svizzera italiana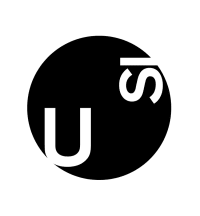 Introduction
In an extremely dynamic environment, where society and markets are increasingly complex and interconnected, communication is key to understanding and giving meaning to business. More than ever, management occurs in conversations and interactions. Corporations are moving fast towards platform based business models and "agile" ways of organising.
This is why today organisations require professionals with cross-cutting management and communication competences. In this context Corporate Communication professionals help organisations to cultivate and protect their reputation, by engaging with internal and external stakeholders, and by nurturing and communicating the organisations' purpose and identity.
The programme favours a strategic and multi-stakeholder approach to corporate communication, grounded in a sound knowledge of management. In order to help develop analytical and decision making skills, lectures are integrated with more active teaching methods, consisting of discussion of case histories, role-playing, business games, individual and group projects, interaction with professionals, etc.
MCC prepares students to start a career in the corporate communication profession as well as to take communication-intensive management roles in areas such as HR, sustainability, compliance, social media, marketing, etc.
The skills acquired meet the requirements for professional careers in organisations of different kinds as well as in communication agencies and management consulting firms.
Scholarships and Funding
Please check out the university website and find out more about our scholarships.
Curriculum
Structure and contents
The programme stretches over two years (120 ECTS credits).
During the first year, MCC students attend core courses, while during the second year they personalise study curricula according to their individual interests and apply what they have learned.
The first semester provides a solid general management foundation, covering topics such as strategy, organisation, finance, stakeholder management, and marketing.
The second semester provides courses addressing communication relevant aspects. Their discussion is strongly linked with the concepts of general management, with the aim to highlight how communication is at the heart of organising practices and how communication management requires a deep understanding of the organisational logics. For instance, the Corporate Identity and Image course develops the understanding of how nurturing corporate identities, brands and reputations supports and informs the overall corporate strategy. Other examples of complementary courses are Organisational Behaviour and Organisational Communication or Essentials of Finance and Investor Relations. Methodological courses complete the offer of core courses, based on the strong belief that research is the bedrock of Corporate Communication, and given the increasing relevance and amount of data circulating today.
During the third semester, students can choose among a rich selection of elective courses or opt for an exchange programme with another university in Switzerland or abroad. The Master's portfolio of electives is organised in six thematic areas:
During the last semester, students work on their capstone (18 ECTS) and attend a set of professionalizing courses (12 ECTS). For the capstone, they can choose to work in teams on a field project, consulting client organisations, or to individually write a Master's thesis.
Students, if they wish, can earn a specialisation by selecting 18 ECTS within the same thematic area (for more details see Study Programme).
Field project
During the fourth Semester, students carry out a consulting project for an external business entity.
They work in teams and are tutored by Faculty members who support them in managing their contacts with the company, in developing the project and in preparing the final report and the presentations to the company. During the field project, teams take part in research groups to present and discuss the intermediate results of their consulting activity with members and tutors of the other teams. The approach to these projects is evidence-based and is aimed at developing effective recommendations.
Rankings
INTERNATIONAL RANKINGS
USI in the Times Higher Education (THE) and Quacquarelli Symonds World University Rankings (QS), which are amongst the world's most popular and well-known global rankings - latest available data:
QS World University Rankings 2023
240th globally
(out of 1500 universities considered)

THE World University Rankings 2023
Range 201-250
(out of 1799 universities considered)

THE World's Best Small Universities 2022
15th worldwide
among small universities.

THE Young University Rankings 2022
57th worldwide
among 'young' universities (less than 50 years old)

QS Top 50 Under 50 2021
26th worldwide
among 'young' universities (less than 50 years old)
U-MULTIRANK 2022
With 16 "A" in the indicators taken into consideration, USI ranks 3rd in the ranking of Swiss universities (Country Report Switzerland).
RANKINGS BY SUBJECT AREA
In addition to the global university rankings, USI has made significant progress in subject area rankings:
THE Subject Rankings
with important results in particular in Computer Science, Clinical and Health, Economics.
Forschungsmonitoring
with high scores in the rankings that measure the impact of research in Economics, especially when referring to the most prestigious academic journals of the field.
Career Opportunities
Career Prospects
Corporate communication profiles acquired a growing relevance in the last 15 years. They involve leadership roles regarding corporate brand, culture, reputation, social responsibility, with a multi-stakeholder approach. They also involve growing coordination with other departments such as Finance, HR, Compliance, Marketing, etc.
Graduates can pursue career options related to a specific corporate function in communication departments with a holistic approach to strategic communication planning, or a specialized communication profile in other departments where communication management expertise is needed. Examples are public affairs, investor relations, sustainability, or employee communication profiles.
Employability Data
Employed 100%
Average Time to job* 2 months
(82% within 3 months: 56% before graduation)