MSc in
Master of Science in Architecture
USI Università della Svizzera italiana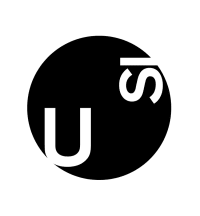 Introduction
The Master of Science in Architecture offers the opportunity to acquire the most advanced theoretical knowledge and operative skills for the practice of contemporary architectural design. Architectural design is taught through its disciplinary foundations and is closely related with technological innovation, environmental issues, models of territorial management and the themes of restoration and reestablishment of the historical, architectural and environmental heritage.
For further information, please visit www.arc.usi.ch.
Scholarships and Funding
Please check out the university website and find out more about our scholarships.
Curriculum
Structure and contents
The study programme consists of a series of theoretical lectures and design studios dedicated to arguments and methods of architectural design in its different forms (housing, services industry, culture, etc.) and scales (from interior design to the architectural structure all the way up to the urban and territorial plan).
The programme draws on two different but correlated teaching approaches.
The first consists in theoretical courses pertaining to the methodological, technological and historical knowledge that will enable future architects to explore central themes of contemporary architectural culture critically.
The second approach entails, each semester, the choice of a design studio which focuses on a specific project typology, whether architectural or urban. In the years of the Master students are asked to produce one theoretical paper on topics of their own choice with the approval of a teacher.
The last semester is entirely dedicated to the drafting of the final thesis, which consists in a project that is related to a topic chosen by the design studio professor. Although each professor chooses a different topic to be developed by his students, all concern a specific site selected by the school.
Rankings
INTERNATIONAL RANKINGS
USI in the Times Higher Education (THE) and Quacquarelli Symonds World University Rankings (QS), which are amongst the world's most popular and well-known global rankings - latest available data:
QS World University Rankings 2023
240th globally
(out of 1500 universities considered)

THE World University Rankings 2023
Range 201-250
(out of 1799 universities considered)

THE World's Best Small Universities 2022
15th worldwide
among small universities.

THE Young University Rankings 2022
57th worldwide
among 'young' universities (less than 50 years old)

QS Top 50 Under 50 2021
26th worldwide
among 'young' universities (less than 50 years old)
U-MULTIRANK 2022
With 16 "A" in the indicators taken into consideration, USI ranks 3rd in the ranking of Swiss universities (Country Report Switzerland).
RANKINGS BY SUBJECT AREA
In addition to the global university rankings, USI has made significant progress in subject area rankings:
THE Subject Rankings
with important results in particular in Computer Science, Clinical and Health, Economics.
Forschungsmonitoring
with high scores in the rankings that measure the impact of research in Economics, especially when referring to the most prestigious academic journals of the field.