Master in
Master of Education in Educational Leadership
University of South Florida Sarasota–Manatee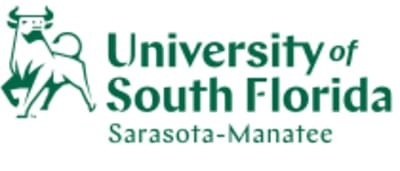 Key Information
---
Campus location
Sarasota, USA
Study format
Blended, Distance Learning, On-Campus
Tuition fees
USD 348 / per credit *
Application deadline
Request info
Earliest start date
Request info
* 347.91 per credit hour (Florida resident). 424.52 USD per credit hour (non-Florida resident).
Scholarships
Explore scholarship opportunities to help fund your studies
Introduction
Is the Educational Leadership Program Right for You?
Do you like to work collaboratively with others? Are you someone who loves guiding students and is committed to their success? Do you feel inspired to mentor future generations? If so, a career in Educational Leadership may be the right profession for you!
The Master of Education (MEd) in Educational Leadership offers students three concentrations to choose from: Curriculum Leadership, K-12 Public School Leadership and Non-Public/Charter School Leadership. All programs are state-approved and are designed to develop outstanding leaders, supervisors and administrators for the schools of Florida and the nation.
This program is designed to provide aspiring school leaders with the tools needed for leadership in the 21st century. The curriculum is current, research-based and focused on application in the educational setting at all levels. Courses are also taught by faculty with diverse experiences in education including school leadership, district administration and university teaching and research. With flexibility and support in mind, these courses are designed for working professionals.
They include face-to-face, online and hybrid classes, making it possible for full-time educators to complete their programs in as few as five semesters. Faculty and academic advisors will help you develop a plan that meets your needs and suits your schedule. With online support and services just a click away, USFSM gives personalized assistance that meets your needs as a working student.
Each concentration has a unique focus in Educational Leadership; students are encouraged to consider their career goals to determine the appropriate concentration.
K-12 Public School Leadership (PSD): Effective school leaders must be focused instructional leaders who are able to lead in diverse school settings. Successful completion of the concentration fulfills degree and core curriculum requirements for Florida certification in Level I K-12 Educational Leadership – Administrative Class. Please be advised that program and/or course requirements are subject to change, per state legislative mandates, Florida State Department of Education program approval standards, and accreditation criteria.
Non-Public or Charter School Leadership (NPC): The face of education is changing nationwide and many private, charter, alternative, or independent schools are emerging. This concentration is designed for educational leadership positions in non-public K-12 settings that do not require Florida administrator certification. The program emphasizes leadership elements related to instruction, decision-making processes, building a strong learning environment, political and social context, and management. Graduates of this concentration are not eligible for Florida administrator certification.
Curriculum Leadership (CUL): Graduates of this concentration bring leadership skills to curriculum-focused roles in schools, district offices, and education-related organizations. The concentration is designed to teach and assess the knowledge, skills and dispositions of effective leadership in curriculum, instruction, and professional development for K-12 teachers or other educators. This concentration does not satisfy all requirements for administrator certification.
Admission Requirements
Core Requirements –All Concentrations
Applicants must meet University requirements
A bachelor's degree from a regionally accredited institution or an international equivalent.
Minimum 3.00 GPA on a 4.00 scale in upper division undergraduate coursework from a regionally accredited institution. Applicants with GPAs below 3.00 must submit GRE scores from within the last five (5) years. If the upper division GPA is below 3.00, contact the admissions advisor for options prior to completing any courses.
Three (3) letters of reference addressing the applicant's instructional expertise and leadership potential. At least one of the three (3) letters of reference must be from the applicant's current or recent direct supervisor.
Additional Requirements – Concentration Specific
K-12 Public School Leadership Concentration (PSD)
Documentation of a valid Florida Professional Educator's Certificate (please provide a print-out of current certification(s) from FLDOE's Educator Certification Lookup)
Teaching under a full-time contract for a minimum of two (2) years. Confirmation may be required.
Proof of English for Speakers of Other Languages (ESOL) training (3-hour course or 60 hours of district in-service education; applicants who do not possess this training will be required to complete TSL 5085).
A letter of intent (brief statement outlining experience and goals for the degree).
Documentation of successful demonstration of the core standards for effective educators outlined in the Florida Educator Accomplished Practices (FEAPs) and a documented track record of achieving student gains. Candidates not employed by a Florida public school district may provide equivalent documentation of two years of effective instruction with a record of learning gains.
Non-Public or Charter School Leadership Concentration (NPC)
Documentation that candidate is in or seeks an educational leadership position in a private, non-public, charter, or other school setting that does not require Florida State Certification.
A letter of intent discussing professional experiences and interests.
Curriculum Leadership Concentration (CUL)
Satisfactory two (2) years post-Bachelor's teaching or satisfactory curriculum related experience (K-12 preferred) with either a Florida Professional Educator's Certificate (please provide a print-out of current certification(s) from FLDOE's Educator Certification Lookup) or a letter of verification from the employing institution.
Goals statement (1-2 pages) discussing professional experiences and interests in curriculum leadership with adults.
Note: Contact the graduate advisor if you do not meet the above criteria.
Dual Concentration Option
Candidates wishing to pursue 2 concentrations must be eligible for admission to and complete all degree requirements for both concentrations. Contact the graduate advisor for additional details and requirements.
International Applicants
All applicants whose native language is other than English or who have earned a degree from an institution outside the United States must meet the University requirements relative to international graduate admission, (e.g. TOEFL scores, etc.). In addition to these university requirements, applicants to the School of Education must provide the following:
An external, course by course evaluation of the foreign degree by an approved external agency, and based on official transcripts with cumulative and upper-level GPA calculations;
A social security number in degree programs requiring practica or clinical education;
Other information as required by the program of interest, (e.g. Graduate Record Exam scores, etc.).
Portfolio
The electronic portfolio is a reflective capstone activity that allows student to synthesize their academic program of study, field experiences and achievements in professional practice as an evaluative assessment. It is completed as a part of EDA 6945 Practicum. This takes the place of the comprehensive exam.
Taskstream
TaskStream is a web-based electronic portfolio required of students in the School of Education (SOE) programs. It provides a way to submit documents, including Critical Tasks, Transition Point Projects, Disposition Self-Assessments, and forms such as the Filed-work and Diversity Tracking Forms to instructors for feedback and assessment. These assessments are used to evaluate candidate progress toward meeting standards set by the faculty, Florida Department of Education where applicable and pertinent professional organizations. The SOE faculty analyzes data from the assessments and uses the data for program planning in order to ensure continuous improvement.
Future Careers
Educational Leadership graduates are sought after for administrative positions in Sarasota, Manatee and Charlotte County School Districts because of their leadership training specific for the educational field. With a Master's in Educational Leadership from USFSM, graduates begin careers as professionals with scholarly expertise. USFSM graduates go on to serve as:
Department Heads
Curriculum Specialists
Assistant Principals
Principals
District-Level Administration Leaders