MA in
Master of Arts in Elementary Education
University of South Florida Sarasota–Manatee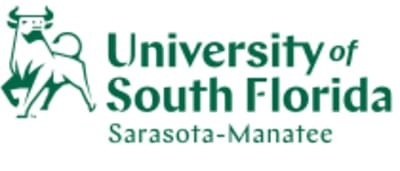 Key Information
---
Campus location
Sarasota, USA
Tuition fees
USD 348 / per credit *
Application deadline
Request info
Earliest start date
Request info
* 347.91 per credit hour (Florida resident). 424.52 USD per credit hour (non-Florida resident).
Scholarships
Explore scholarship opportunities to help fund your studies
Introduction
Is the Elementary Education Program Right for You?
Do you like to work collaboratively with others? Are you someone who loves children and are committed to their success? Do you feel inspired to guide and mentor young minds? If so, a career in elementary education may be the right career path for you!
Teachers are motivated to learn, lead and inspire future generations in addition to transforming the educational field. They feel committed to cultivating the success of younger generations and value life-long learning, collaboration and reflection as important components of both professional and personal growth.
The Master of Arts in Teaching (MAT), Elementary Education program at USFSM is designed to prepare outstanding elementary teachers. The Elementary Education program is a nationally and regionally accredited with a curriculum that is current, research-based and standards-based.
Students enter this program after completing baccalaureate degrees in fields other than education. It prepares teacher candidates to meet the needs of diverse student learners through arts integration instructional strategies and English as a Second Language (ESOL) Endorsement. With small class sizes, this program provides teacher candidates with superior education from faculty. Through coursework and supervised field experiences, MAT graduates will enter the teaching profession committed to excellence in teaching and instructional leadership.
Through coursework and supervised field experiences, M.A.T. graduates will demonstrate depth and breadth of content knowledge; self-reflection, professional growth and ethical practice; use of research-based practices and data to make instructional decisions; design educational experiences that result in positive impact on student academic achievement; demonstrate proficiency integrating technology; enhance learning environments to meet the needs of diverse experiences, perspectives, and cultures of students; and communicate in ways that demonstrate fairness, respect, and sensitivity to diversity, setting high academic expectations for all students.
The University of South Florida Sarasota-Manatee and our partner school districts (Manatee, Sarasota, Charlotte) have entered into partnerships to ensure that candidates have uniquely focused experience in the public schools. School sites have been selected for onsite instruction and excellent mentoring.
Effective Fall 2018, New College of Florida students may participate in an accelerated 4+1 program to earn the MAT in Elementary Education in one year by taking one MAT graduate course in spring of their senior year while at NCF. Interested students should contact the School of Education for details.
Admission Requirements
Applicants must meet University requirements (see Graduate Admissions) as well as requirements listed below.
All programs require earned degrees from regionally accredited institutions or an international equivalent.
Applicants must have a bachelor's degree or master's degree from a regionally accredited university, and have earned a "B" (3.00 on a 4.00 scale) average or higher in all work attempted cumulatively or as an upper division student.
Admission will be determined by a holistic evaluation of undergraduate GPA and/or test scores from either the GKT or the GRE.
Passing scores in all sections of the General Knowledge Test of the Florida Teacher Certification Exam (GKT) must be within 10 years of application for certification; or a passing score on the GRE sections that equate to the GKT subtests (on or after July 1, 2015). See advisor for required scores.
Applicants must also submit a personal statement (500 words) that addresses the applicant's experiences (including any prior experience working with children) and what prompted to want to become an elementary education teacher.
Current resume
Interview, if applicable
International Applicants
Applicants whose native language is not English or who have not earned a degree in the U.S. must, according to university policy, submit a TOEFL score (minimum of 550 paper-based, 213 computer-based, or 80 internet-based test) with the admissions application. See the international admissions website for further clarification and exemptions. Please check with the program regarding the policy on evaluation of transcripts.
International students entering this degree program must obtain a social security number for purposes of the practicum, the clinical and certification testing. An external course by course evaluation of the foreign degree is required with the admissions application.
Taskstream
TaskStream is a web-based electronic portfolio required of students in the School of Education (SOE) programs. It provides a way to submit documents, including Critical Tasks, Transition Point Projects, Disposition Self-Assessments, and forms such as the Filed-work and Diversity Tracking Forms to instructors for feedback and assessment. These assessments are used to evaluate candidate progress toward meeting standards set by the faculty, Florida Department of Education where applicable and pertinent professional organizations. The SOE faculty analyzes data from the assessments and uses the data for program planning in order to ensure continuous improvement.
Practicum and Clinical Education
Candidates will be required to complete several field experiences and clinical education experiences throughout the teacher preparation program. It is the policy of the SOE that a candidate who does not successfully complete a field experience or clinical education experiences will be terminated from the program.
The final clinical education experience involves observing and teaching in a classroom. Clinical education experience sites are available in the counties served by USFSM. Candidates should meet with an advisor to discuss eligibility for Clinical Education.
Special requirements for enrollment in the final clinical education are:
Admission to the SOE.
Passing scores on all sections of the General Knowledge Test or GRE.
Completion of fingerprinting and background check as required by the school district in which the student is placed.
Successful completion of the Practicum/Clinical Education II.
Completion of an application for the final Clinical Education III.
Completion of all professional education and specialization coursework including the ESOL documentation, prior to Clinical Education III.
Passing scores on all sections of the FTCE exams. Evidence of passing scores is due by the date established by the Coordinator of Clinical Education, normally 45 days prior to the end of the semester before final internship.
During the clinical education year, students progress as a cohort. Ordinarily, participation as a full-time student is required. All students are required to complete 12-hours a week (minimum) of practicum during their program and a final full-time Clinical Education in their last semester. Placements are made for students in local school districts.
Future Careers
Elementary teachers with graduate degrees are highly demanded by both public and private schools. But in addition to becoming elementary teachers, graduates with a Master's in Elementary Education can also pursue careers as counselors or hold administration positions within the school system. If you have an interest in mentoring children, USFSM's MAT degree will properly prepare you for any career path within the elementary education field.