Master in
Master in Business Administration (ADA)
University of Parma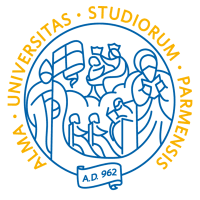 Introduction
The master's degree in Business Administration (IT: Amministrazione e Direzione Aziendale - ADA), provided by the University of Parma, is a 2 years program which aims to allow students to undertake an administrative and managerial career in different fields (auditing, accounting, consulting, tax and fiscal, etc.).
Curriculum
The course is structured differently for attending and non-attending students. In the first case, the program provides challenging opportunities able to stimulate debate and discussion among students and teachers, such as the numerous project works that characterize the student path as well as the opportunity to make interviews with the major firms of the territory (and not only of the territory) directly inside the University, during one of the several placement days organized throughout the year.
Non-attending students, instead, can take advantage of the part-time curriculum (4 years instead of 2) designed specifically for them in order to combine work with studies.
The faculty promotes also collateral activities, especially during the second year of the program. As such, the structure of the course is designed to make possible and encourage internships and traineeship experiences, inside and outside of University, concentrating the majority of exams in the first year.
Internationalization is also one of the key aspects that characterize this program: ERASMUS, Overworld, and many other international programs are available for students, as well as three different double degree programs.
Double Degree options
The Master Degree offers its students a wide range of double degree options, carried out in collaboration with its prestigious European and international partners, among which: