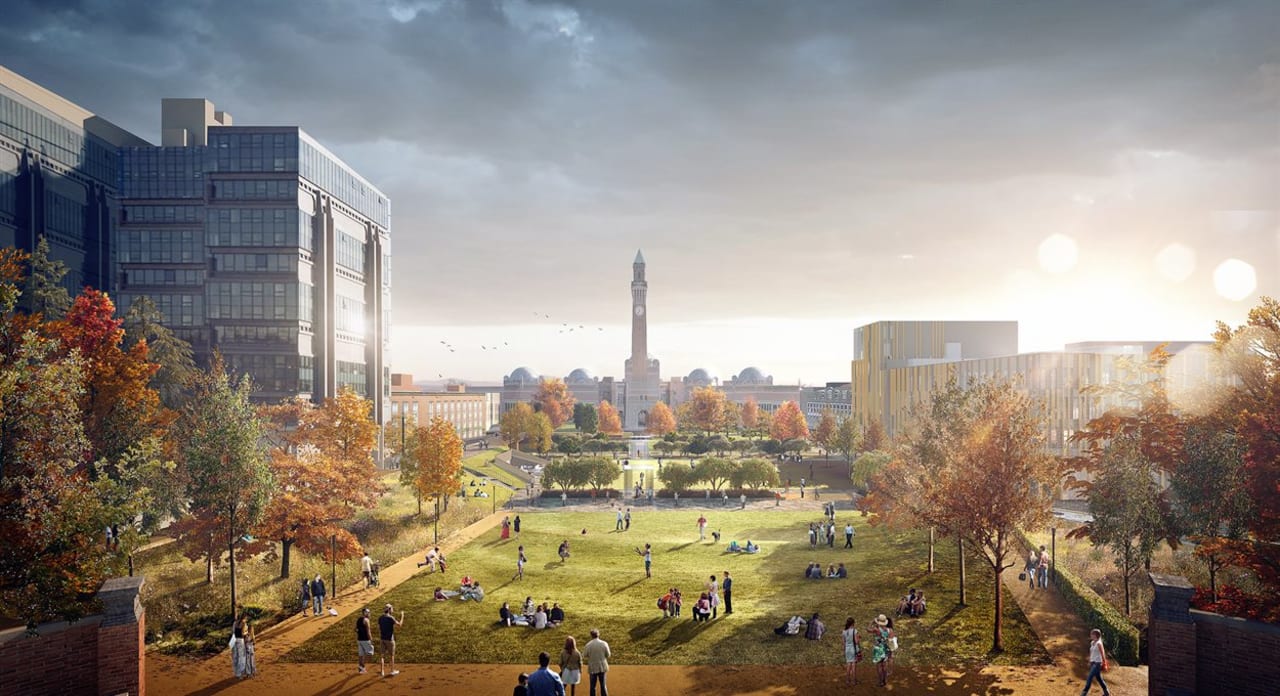 MA In Art History and Curating
University of Birmingham - College of Arts and Law
Key Information
---
Campus location
Birmingham, United Kingdom
Tuition fees
GBP 10,530 / per year **
Application deadline
07 May 2024*
Earliest start date
Sep 2024
* deadline for International students / the deadline for UK students is 30 August 2024
** for UK students full-time, £5,265 part-time | £23,310 for international students full-time
Introduction
The MA in Art History and Curating is one of the few postgraduate programmes in the country that offers you the opportunity to work in a team with academic and museum professionals to develop a curatorial project such as a public exhibition. Our recent partners have included the Barber Institute of Fine Arts, in a unique partnership with the Royal Collection Trust, and Grand Union, an Arts Council England Portfolio organisation, working with contemporary artists
This unique programme enables you to develop the theoretical knowledge and practical skills required to conduct original research into art objects and the history, theory, and practice of curating historic and contemporary artworks.
As a result of the range of modules and practical experience offered, this unique programme will provide you with the knowledge, experience, and employability skills invaluable to the museum, commercial, and academic sectors whilst enabling you to establish professional networks in both.
Why Study this Course?
Location – The University's unique campus, where you find its rich collections, study and learning spaces, cafés, restaurants and shops, outdoor and indoor sports facilities in proximity to each other (so you can study and play hard), is located at the heart of a thriving city. Birmingham has a vibrant portfolio of established and emerging art galleries and arts organisations, and the city itself is in the middle of England, allowing easy access to London and beyond (it has an international airport as well as outstanding public transport with the University having its own train station).
Join an active and vibrant student community – you will benefit from a lively, supportive, and intellectually stimulating postgraduate community, providing an ideal environment in which to study. You will have the opportunity to become active members of both departmental and university-wide research communities.
Enhance your knowledge on a range of topics – you will develop sophisticated knowledge and understanding of a range of themes and theoretical discourses related to museum and art gallery practice, such as art interpretation; modes of display; marketing; access and learning; administration, and finance; and art handling.
Extracurricular activities – Read our official blog, The Golovine, for an insight into life within the Department. You will have the opportunity to volunteer at the Barber Institute and regional art galleries and museums. After a long day of study, you can stretch and relax at the university's Munrow Sports Centre on campus (with smaller venues nearby), which has been praised for its outstanding facilities and high-quality equipment that includes a large gym and an Olympic-size swimming pool.
Career Opportunities
The experiences you gain throughout your degree will be further enhanced by a range of employability support services offered by the University.
The University's Careers Network provides advice and information specifically for postgraduates that will help you to develop an effective career and skills development strategy and to make the most of your time with us at the University. The College of Arts and Law also has a dedicated careers and employability team to deliver tailored programmes of careers events and local support.
You will have opportunities to: meet employers face-to-face at on-campus recruitment fairs; attend employer presentations and skills workshops; receive individual guidance on your job applications, write your CV and improve your interview technique; and access to comprehensive listings of hundreds of graduate jobs and work experience opportunities.
You will also be able to access our full range of careers support for up to two years after graduation.
Postgraduate Employability
Birmingham's History of Art graduates develop a broad range of transferable skills, including: familiarity with research methods; the ability to manage large quantities of information from diverse sources; the ability to organise information in a logical and coherent manner; the expertise to write clearly and concisely and to tight deadlines; critical and analytical ability; the capacity for argument, debate and speculation; and the ability to base conclusions on detailed research.
Our History of Art postgraduates also have the advantage of gaining hands-on experience at the Barber Institute of Fine Arts: the university's on-campus art gallery which is home to the Department of Art History, Curating and Visual Studies.
Employers that History of Art graduates have gone on to work for include: Barber Institute of Fine Arts; Birmingham Museums Trust; National Trust; National Portrait Gallery; Royal Birmingham Society of Artists; University of Edinburgh; University of Lincoln; Warwick Business School; Ben Uri Gallery and Museum; Henry Moore Foundation; University of Cambridge; University of Exeter; University of Birmingham; and the Ironbridge Gorge Museums Trust.
Curriculum
Core modules
You will study four core modules:
Curatorial Practices A
Curatorial Practices B
Postgraduate Research Training and Methods A & B
Criticism and Methods in the History of Art and Visual Culture
Optional modules
Enterprising Cultures
Aesthetics and the Philosophy of Art
What is British Art?
Exhibition Cultures
Made in Birmingham: Art and Urban Space
Dissertation
In addition to your taught modules, you will conduct a piece of independent research with the support of a supervisor, culminating in a 15,000-word dissertation.
Please note that the optional module information listed on the website for this programme is intended to be indicative, and the availability of optional modules may vary from year to year. Where a module is no longer available, we will let you know as soon as we can and help you to make other choices.
Scholarships and Funding
Scholarships and studentships
Scholarships to cover fees and/or maintenance costs may be available. To discover whether you are eligible for any award across the University, and to start your funding application, please visit the University's Postgraduate Funding Database.
International students can often gain funding through overseas research scholarships, Commonwealth scholarships or their home government.
Masters Scholarships available for September 2023 Entry
Explore funding opportunities for September 2023 entry including £2000 Birmingham Masters Scholarships and College of Arts and Law Masters Scholarship which cover the cost of your home tuition fees.
Postgraduate loans
Government-backed Master's loans are available to help UK and EU students to finance their studies. For those starting courses after 1 August 2020, loans are available of up to £11,222 for Master's students in all subject areas. Criteria, eligibility, repayment and application information are available on the UK government website.