Master in
Master of Engineering Management
University of Wollongong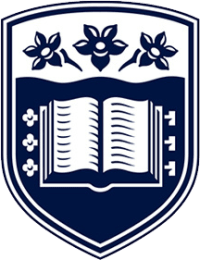 Scholarships
Explore scholarship opportunities to help fund your studies
Introduction
Course summary
The Master of Engineering Management is a professional degree for engineers who see their careers progressing into management—including senior management positions. The program provides a strong grounding in some of the most modern management thinking applicable to engineering industries.
You will be able to work in teams and with managers from other disciplines, including finance, human resources and management.
This degree
The degree is offered in conjunction with our Sydney Business School, the University of Wollongong to ensure the most modern management thinking accompanies the professional, technical and environmental aspects of engineering projects.
What you will study
You will complete the following six core subjects in Engineering Logistics and Project Management, Innovation and Design, Modelling of Engineering Management Systems, Strategic Management and Financial Management for Engineered Assets.
You can then choose one further elective subject from Engineering Management and one elective from an approved list of postgraduate Business subjects.
Course Learning Outcomes
Course Learning Outcomes are statements of learning achievement that are expressed in terms of what the learner is expected to know, understand and be able to do upon completion of a course. Students graduating from this course will be able to demonstrate:
Integrate specialist knowledge and methods in engineering with effective management and technology strategies to plan and implement engineering projects.
Research and synthesise key information, and apply expert judgement in project management design, planning and implementation.
Interpret information and communicate knowledge, ideas and procedures to both expert and non-expert audiences.
Employ independent learning strategies to update own knowledge in the field of engineering management and project management and keep pace with innovations, techniques, industry trends and standards.
Work as a member of a team in a manner consistent with ethical and professional standards.
Course Structure
To qualify for an award of the degree, the Master of Engineering Management, a candidate must successfully complete at least 48 credit points, comprised of six core subjects and two electives.
Core Subjects
| | | | |
| --- | --- | --- | --- |
| Subject Code | Subject Name | Credit Points | Session(s) |
| ENGG950 | Innovation and Design | 6 | Autumn |
| ENGG954 | Strategic Management for Engineers and Technologists | 6 | Autumn |
| ENGG939 | Engineering Logistics | 6 | Spring |
| ENGG951 | Engineering Project Management | 6 | Spring |
| ENGG953 | Modelling of Engineering Management Systems | 6 | Spring |
| ENGG956 | Financial Management for Engineered Assets | 6 | Spring |
Elective Subjects
| | | | |
| --- | --- | --- | --- |
| Subject Code | Subject Name | Credit Points | Session(s) |
| ENGG961 | Systems Reliability Engineering | 6 | Autumn |
| ISIT901 | Information Systems and Strategy | 6 | Autumn |
| ISIT917 | Business Intelligence and Knowledge Management | 6 | Autumn |
| ENGG960 | Maintenance Requirement Analysis | 6 | Spring |
| CIVL958 | Construction Management | 6 | Spring |
| MBA902 | Strategic Marketing Management | 6 | Trimester 1, Trimester 3 |
| MBA909 | Responsible Leadership Effectiveness | 6 | Trimester 1, Trimester 3 |
| MGNT915 | Management of Change | 6 | Trimester 2 |
| MGNT969 | Job Analysis, Recruitment and Selection | 6 | Trimester 1, Trimester 3 |
| MGNT978 | Cross-Cultural Management | 6 | Trimester 1, Trimester 2, Trimester 3 |
| OPS908 | Supply Chain Management | 6 | Trimester 1, Trimester 2, Trimester 3 |
| ENGG937 | Special Topic in Engineering Management | 6 | Not available in 2019 |
* Subjects may require prior knowledge. Students should not enrol in these subjects without consultation and approval of the lecturer(s) concerned.
Why choose this course
For many decades, UOW's Faculty of Engineering and Information Sciences has developed postgraduate coursework degrees to provide professional engineers with further training. Well-designed laboratories, practical implementation of skills and an emphasis on innovation ensure graduates have the skills to meet modern engineering challenges. Coursework programs are flexible with many subjects offered at times convenient to busy engineers in full-time employment.
UOW has a distinguished engineering research reputation, particularly in collaboration with industry, both in Australia and internationally. This concentration of high-quality research has ensured that Engineering at UOW is part of the Go8 - Group of Eight Associates, the top research faculties in Australia.
Admission
A range of admission options are available for students of all ages and academic backgrounds. The procedures governing admission are defined in UOW's Admissions Procedures and the UOW College Admissions policy.
For any specific advice or questions regarding an application, please contact the Future Students Team.
Entry Requirements
A 4-year Bachelor of Engineering Honours degree from a recognised tertiary institution.
Credit for Prior Learning
The maximum amount of external credit that can be awarded at the postgraduate level is 50% of the credit point value of the UOW course.
For further information contact UOW Future Students, or telephone 1300 367 869 (within Australia) or +61 2 4221 3218 (if overseas).
English Requirements for international students
The following level of English is required to gain admission to this program:
IELTS Academic
Overall Score: 6.5
Reading: 6.0
Writing: 6.0
Listening: 6.0
Speaking: 6.0
TOEFL (Internet-based)
Overall Score: 86
Reading: 18
Writing: 18
Listening: 17
Speaking: 17
UOW College: English for Tertiary Studies: Credit (weighted average mark of 65 overall and minimum 50 in Academic Reading and Writing)
Other qualifications may also be considered. Full details can be found on our English Language Requirements website.