MSc in
MSc Ecology and Ecosystems
University of Vienna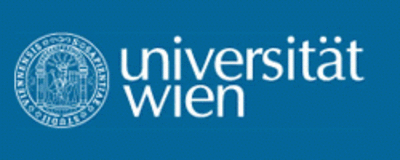 Key Information
---
Campus location
Vienna, Austria, Austria
Application deadline
31 Jul 2023*
Earliest start date
01 Oct 2023
* Application period from 11 July to 5 September 2022
* Depending on your citizenship. For further information see: https://studying.univie.ac.at/tuition-fee
Introduction
The master program Ecology and Ecosystems (MEC) addresses fundamental problems in ecology in a holistic way. Core topics are the role of organisms in the functionality of ecosystems, and the factors responsible for the spatial and temporal variations in biodiversity and functioning of systems. The study program takes both an organismic and an ecosystem-based approach to ecology — thereby complementing two related curricula at the University of Vienna. These are Environmental Sciences, which is strongly rooted in geosciences, and Conservation Biology & Biodiversity Management (in the German language), which is specifically devoted to the theory and practice of nature conservation — from the species to the landscape level.
In MEC, we cover various marine, freshwater, and terrestrial ecosystems. These range from lowland to alpine, and from arctic to tropical biomes. Scientists from diverse fields within biology, including botany, microbial ecology, zoology, systems biology, and biogeochemistry are actively engaged in MEC. Contributing faculties comes from the departments of
Botany & Biodiversity Research
Eco-genomics & Systems Biology
Limnology & Oceanography
Microbiology & Ecosystem Science
as well as from the
Core Facility for Cell Imaging & Ultrastructure Research.
MEC focuses on the analysis of fundamental processes that generate and drive biodiversity and on its role in fundamental ecosystem functions. The program offers access to a wide range of methods and approaches, from field surveys to lab experiments, using state-of-the-art technology in stable isotope and element analysis, metagenomics, transcriptomics, proteomics, metabolomics, environmental genetics, light and electron microscopy, statistical data analysis, and modeling.
Ecology and Ecosystems (MEC) is a program that emphasizes understanding of the biological controls and dimensions of ecosystems. To achieve these goals, approaches rooted in life sciences are combined with an application of the chemical, statistical and geographical methodology.
The master program comprises 120 ECTS credits. This is equivalent to a period of four semesters.
Curriculum
Courses in the first semester are jointly attended by all students. Two ring lectures and a series of seminars provide an overview of current research topics in biodiversity and ecosystem ecology. A first short lab internship gives the first insight into ongoing research, and a combination of lectures and courses improves skills in statistics and data analysis. In the second term, students become acquainted in detail with a range of relevant field and lab methods and engage in a first research project in one of the contributing departments.
After this first part of the curriculum, students acquire in-depth knowledge in specific areas in ecology, which can be chosen freely. Here, the breadth of expertise available among the faculty at the University of Vienna offers many opportunities towards specialization and research.
The MEC program is completed with a Master of Science thesis and a public oral defense.