Master in
Master of Science in Human Resource Management
University of Texas Arlington

Introduction
Overview
The Master of Science in Human Resource Management program offers a responsive, research-based, and practice-oriented curriculum that combines a breadth of study in strategic business management with deep study in the functional areas of human resource management.
About The Program
Offered weeknights in Arlington, the 36-credit hour MS in Human Resource Management program combines the experience of industry leaders with the expertise of renowned scholars to offer entry-level and mid-career human resource professionals the tools they need to enhance their professional practice and career trajectories.
The program's graduates are very well-placed in human resource leadership positions throughout the DFW Metroplex, the United States, and the world.
Curriculum
The program requires 36 graduate semester hours as described below.
Most students complete the non-thesis track toward the degree. For students who are accepted into the thesis track, six hours of thesis (taken in the final semester) will involve working closely with one or more members of the graduate faculty from the Department of Management on a research project in a specialized area of interest in human resource management.
The curriculum is as follows:
Required Advanced Courses in Human Resource Management 24
MANA 5322 -- Compensation & Reward Systems
MANA 5323 -- Training and Development
MANA 5327 -- Human Resource Law
MANA 5329 -- HR Metrics and Analytics
MANA 5332 -- Managing Diversity in Organizations
MANA 5334 -- Organization Consulting & Research
MANA 5341 -- Staffing and Performance Management
MANA 5348 -- Human Resource Business Strategy
Required Elective Courses: Nine graduate semester hours as agreed with the program's graduate advisor -- 9
Required Capstone Course -- 3
MANA 5336 -- Strategic Management
Total Hours -- 36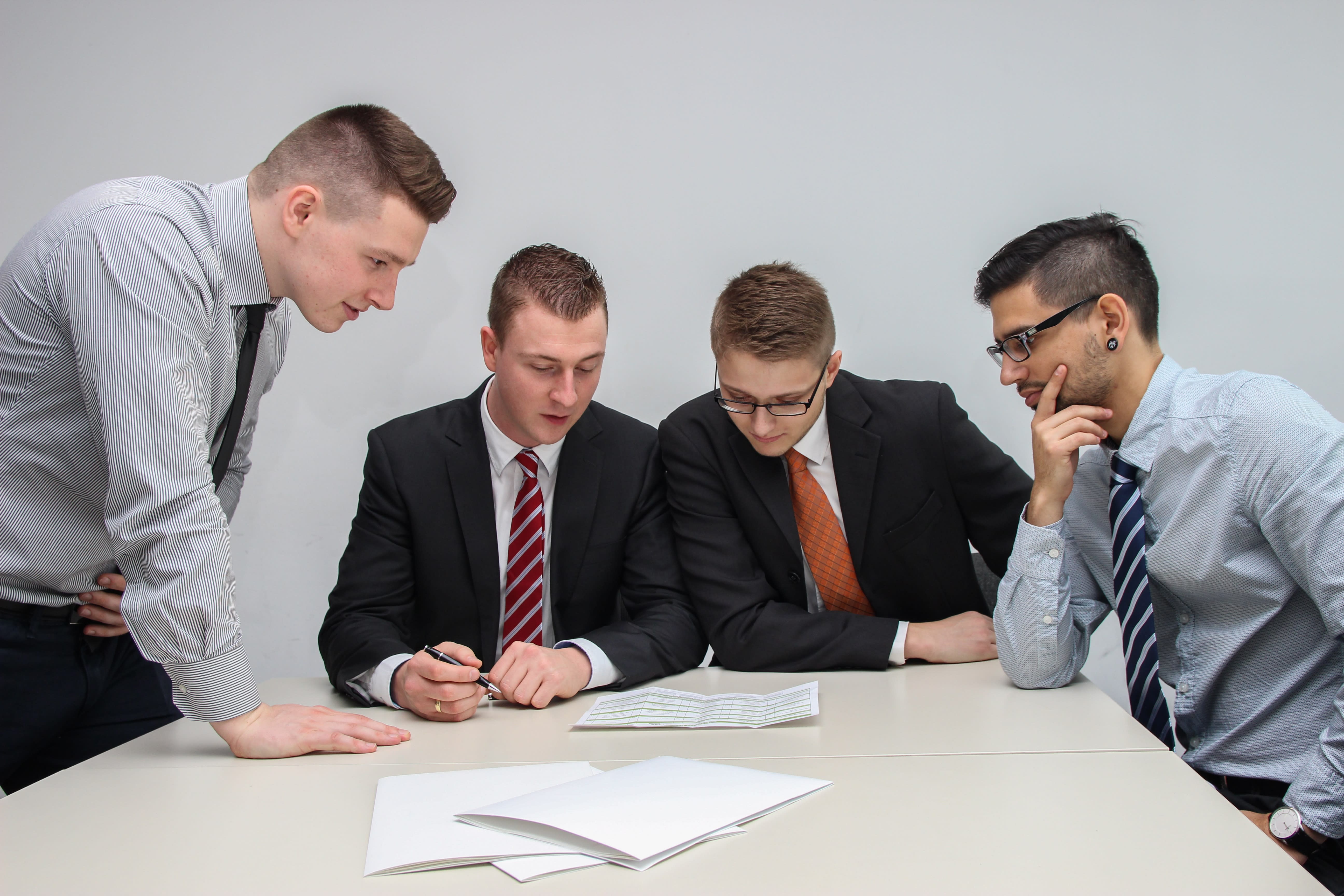 Career Opportunities
Compensation and Benefits Manager
Labor Relations Specialist
Training and Development Specialist
Human Resource Manager
Employee Recruitment and Staffing Specialist
Why Choose Us?
No. 17 Human Resource Management program in the U.S. (QS, 2020)
Society for Human Resource Management-aligned curriculum
AACSB accredited (top 5% of business programs globally)
College of Business alumni network of over 55,000 and counting
Admission Requirements
Admission to the Master of Science in Human Resource Management (MSHRM) program is based upon the completion of the general admission requirements of Graduate Admissions. For admission into the MSHRM program, an acceptable score on the Graduate Management Admission Test (GMAT) or Graduate Record Examination (GRE) and acceptable academic undergraduate performance are required. The GMAT is strongly preferred.
Students for whom English is not their native language must also take the Test of English as a Foreign Language Internet-Based Test (TOEFL iBT), or International English Language Testing System (IELTS).
A standardized test score (GMAT or GRE) will not be used as the sole criterion or the primary criterion for determining an applicant's admission to the MSHRM program. Specifically, multiple criteria are used to make admission decisions. Unconditional acceptance is based on consideration of all the information listed below and the decision to deny admission is not based on any single criterion.
Applicants are encouraged to submit with the application a résumé that highlights professional and personal accomplishments, linguistic abilities, computer expertise, and HR experience.
Along with the grade point average and GMAT or GRE scores, admission criteria include the following:
An undergraduate grade point average of 3.00 on a 4.0 scale, as calculated by Graduate Admissions, is typical of a successful candidate. This will be integrated into a formula or index that multiplies approximately the last 60 hours of the undergraduate GPA by 200 and adds the resulting value to the GMAT Score. An index score greater than 1100 is typical of a successful candidate.
GMAT sub-scores (verbal and quantitative) are also considered in the admission decision. A GMAT total score greater than 500 is typical of a successful candidate.
A GRE quantitative percentile greater than 50% and a Verbal percentile greater than 50% is typical of a successful applicant.
An applicant whose native language is not English must demonstrate a sufficient level of skill with the English language to assure success in graduate studies as defined in the TOEFL and IELTS Test Score Minimums section under Admissions Requirements and Procedures in the Graduate Catalog.
Grades in specified undergraduate business and non-business courses (math, accounting, economics, statistics, for example)
Educational objectives and quality of written expression of the 200-word application essay.
Letters of recommendation from three persons familiar with the applicant's academic background and/or work experience who can assess the applicant's potential success in graduate school.
General and specific program accreditation status of the degree-granting institution.
Professional work experience.
Professional certification or licensure.
English Language Requirements
Certify your English proficiency with the Duolingo English Test! The DET is a convenient, fast, and affordable online English test accepted by over 4,000 universities (like this one) around the world.