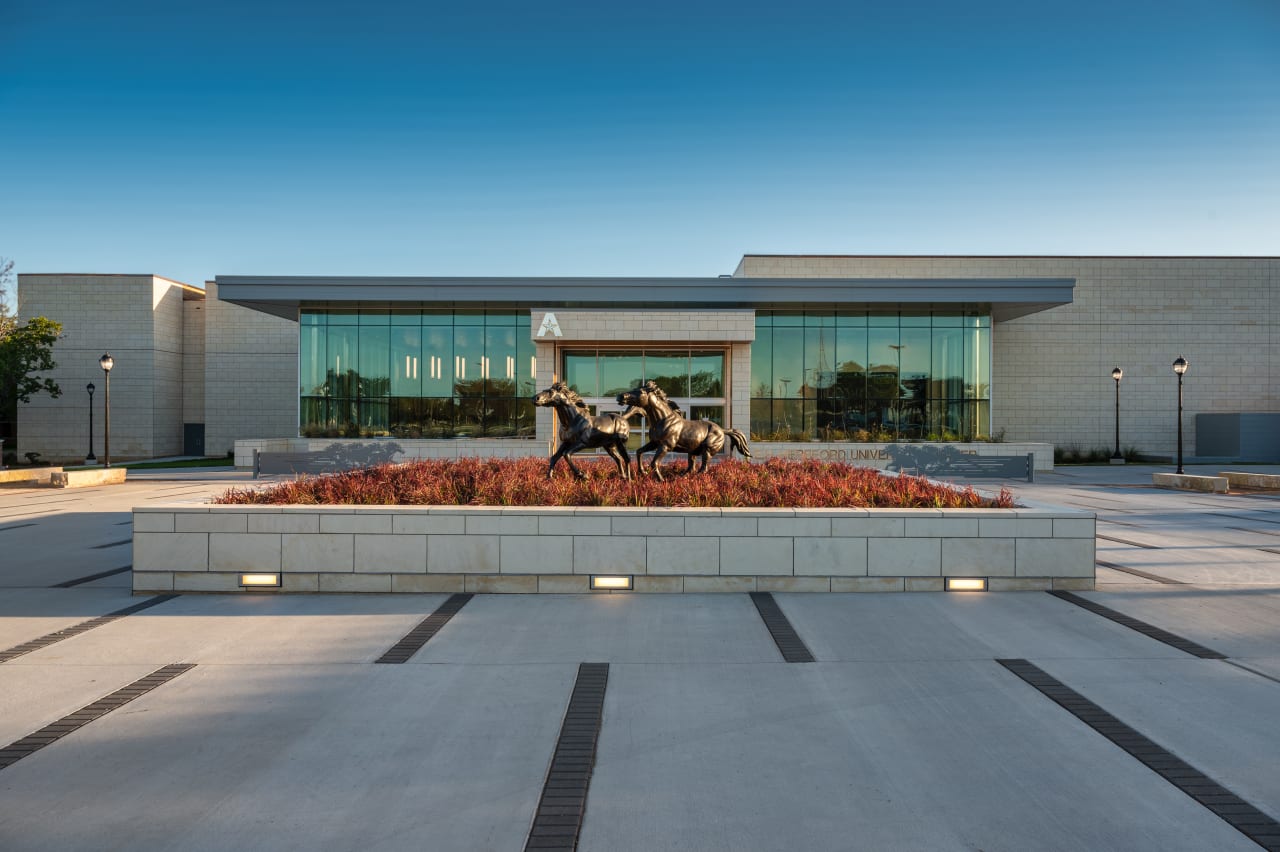 MSc in
Master of Science in Electrical Engineering
University of Texas Arlington

Key Information
---
Campus location
Arlington, USA
Tuition fees
USD 11,044 **
Application deadline
Request info *
Earliest start date
Aug 2023
* The priority deadline for a fall start is March 15. However, some doctoral programs may have earlier application priority dates. Applications are still accepted after the priority date for each term but submitting your application before the priority deadline increases your chances for being accepted into your program of choice.
** For the 2022-2023 academic year.
Introduction
The course offerings provide the student with an opportunity to broaden and intensify his or her knowledge in a number of areas of electrical engineering. The student, with the aid of a faculty adviser, may plan a program in any one of a number of fields of specialization within electrical engineering or from the offerings of related departments in science and engineering.
Graduate study and research are offered in the areas of:
Digital and Microprocessor/Controller Systems
Solid-State Devices, Circuits and Systems
Systems and Controls
Electromagnetic Fields and Applications
Digital Signal and Image Processing
Telecommunications and Information Systems
Power Systems
Optical Devices and Systems
Nanotechnology and MEMS - Materials and Devices
Renewable Energy Systems and Vehicular Technology
The program is designed to provide for the student seeking to increase knowledge in areas of electrical engineering related to engineering practice. The courses offered will provide practicing engineers with advanced, up-to-date education in electrical engineering.
Admission Requirements
The admission process considers all of the application material including official transcripts, GRE and TOEFL or IELTS scores. No single objective factor is used to finalize the decision for admission or to deny admission. It is expected that an applicant has a background in such areas as linear systems, dc and ac electronics circuits, static and dynamic electromagnetic fields, microprocessors, among the courses completed in a typical electrical engineering curriculum. Students with a BS in other fields are encouraged to apply, but they may be required to remedy a lack of required EE courses by taking some undergraduate EE courses. An attempt will be made to match the technical aspirations of the potential graduate students with the departmental resources in order to provide a stimulating academic environment for the students and their graduate education.
Criteria concerning (1) unconditional admission, (2) provisional admission, (3) probationary admission, (4) deferred admission, (5) denial of admission, and (6) fellowship, are given below.
Admission with Unconditional Status: A typical applicant who is "admitted" will have met the following admission requirements.
The minimum undergraduate GPA requirement

For MSEE admission 3.25 (on a 4.0 scale) based on upper-division coursework (junior and senior level or equivalent)

The relevance of the student's undergraduate degree (background) to the EE curriculum.
Rigor of the student's Bachelor's degree.
Reputation of the University/College that the student received his/her previous degrees
GRE scores of at least the following:

Quantitative score = 720 (new scale: 156) for M.S. or = 750 (new scale: 159) for Ph.D.
Verbal score = 400 (new scale: 146)
Analytical Writing = 3 for M.S. or =3.5 for Ph.D

For an International student, an additional requirement beyond those stated above:
The applicant must meet the minimum university English language requirements as detailed in the general admission requirements section of the catalog. However, meeting the minimum requirement does not guarantee admission. The program will give preference to students with a TOEFL score of 83 for the internet-based test, with a minimum of 19 in each of the four categories. Alternatively, IELTS scores of 6.5 in all categories will be viewed similarly.
Additional information on Admission Requriements
Degree Requirements
Master's degree requirements are described in the general graduate catalog section titled Requirements for the Master's Degree/Degree Plans and Hours Required. The MSEE degree options available are thesis option, thesis substitute option, and non-thesis option. The courses taken for all degrees must be distributed over three of the areas given in the Objective section. The MSEE program of work in electrical engineering may include up to nine graduate-level semester hours of supporting courses outside the Electrical Engineering Department in math, science, and engineering. The graduate advisor must approve supporting courses that are permitted on a degree plan. The courses approved outside electrical engineering may be used in lieu of one of the three distribution areas.
The non-thesis option requires 30 semester hours. EE 5391 may not be used to satisfy course requirements in either the thesis or thesis-substitute degree plans. EE 5391 may be used one time as part of the non-thesis degree plan. EE 5191 may not be used toward the MSEE degree.
Tuition and Affordability
UTA Tuition and Affordability Information
Priority Application Dates
Fall | March 15
Spring | August 15
Summer | February 15
Applications are accepted after the published priority date for each term, but for guaranteed consideration of admission please submit the application and associated materials by the priority date. However, it is important to apply well in advance of your intended start date to be eligible for program-specific funding opportunities such as assistantships and fellowships. Keep in mind that departmental application processing times vary greatly and some programs require applications up to one year in advance.
English Language Requirements
Certify your English proficiency with the Duolingo English Test! The DET is a convenient, fast, and affordable online English test accepted by over 4,000 universities (like this one) around the world.