Master in
MASTER IN SOCIAL PSYCHOLOGY
University Of Talca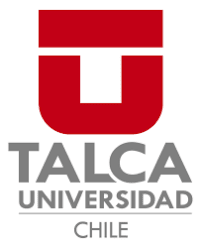 Scholarships
Explore scholarship opportunities to help fund your studies
Introduction
The University of Talca is one of the 25 higher education institutions that make up the Council of Rectors of Chilean Universities (CRUCH).
Founded in 1981, after the merger of the former headquarters of the University of Chile and the Technical University of the State (UTE), it has progressively become one of the main national references of public and non-profit higher education, being classified by recent ranking and measurements as the best state university in regions. Its Central House is located in the city of Talca, capital of the Maule Region. Today it has five campuses located in the cities of Talca, Curicó, Santa Cruz (Colchagua), Santiago, and Linares.
Around ten thousand undergraduate students are trained in the areas of science, arts, letters, and technological innovation, and one thousand one hundred and sixty graduate students and specialties.
In 2001, the University of Talca created the first School of Psychology aimed especially at professional training in Work and Organizational Psychology. In 2007, the Faculty of Psychology was constituted, as the first Faculty of Psychology of a State University and of the Council of Rectors of Chile -until today-.
Currently, the undergraduate degree has 13 years of life and has the maximum accreditation granted by the National Accreditation Commission (CNA), that is, for a period of 7 years.
Along with the undergraduate degree, the Faculty of Psychology has a Center for Applied Psychology (CEPA) and a master's degree in social psychology.
In order to maintain a line of quality education and at the same time satisfy current educational needs, the Master in Social Psychology was created in 2007, with its two mentions: 1. The methodology of Social Research, and Mention in Management and Development of Healthy Organizations.