MSc in
MSc in Quantum Technology
University of Sussex School of Mathematical and Physical Sciences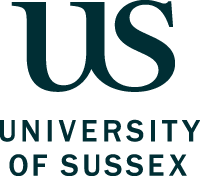 Introduction
Our quantum physics research seeks to transform the way we live and work. Exploration of quantum phenomena has recently led to extraordinary applications of quantum entanglement.
This course is for you if you're interested in the wonders of quantum physics and have a desire to exploit its full potential.
You'll benefit from the expertise in the Sussex Centre for Quantum Technologies Work in our seven research groups lies at the forefront of realising next-generation quantum technologies with powerful real-world applications. We cover:
Ion-trap quantum processors
Ion-photon interfaces for the projected quantum internet
Quantum simulators
Superconducting quantum circuits
Devices for quantum-enhanced metrology
Photonic devices for quantum systems.
Curriculum
Full-time and part-time study
Choose to study this course full time or part-time, to fit around your work and personal life.
On the full-time course, you study core modules and options in the autumn and spring terms. You work on the project throughout the year. In the summer term, you focus on examinations and project work. Modules for the full-time course are listed below.
On the part-time course, you take the core modules in the autumn and spring terms of your first year. After the examinations in the summer term, you begin work on your project. Project work continues during the second year when you also take options. For details about the part-time course, contact us at [email protected]
We regularly review our modules to incorporate student feedback, staff expertise, as well as the latest research and teaching methodology. We're planning to run these modules in the academic year 2022/23. However, there may be changes to these modules in response to COVID-19, staff availability, student demand or updates to our curriculum. We'll make sure to let our applicants know of material changes to modules at the earliest opportunity.
We'll do our best to provide as much optional choice as we can, but timetabling constraints mean it may not be possible to take some module combinations. The structure of a small number of courses means that the order of modules or the streams you choose may determine whether modules are core or optional. This means that your core modules or options may differ from what's shown below.
Core modules
Core modules are taken by all students on the course. They give you a solid grounding in your chosen subject and prepare you to explore the topics that interest you most.
All year
Project (MSc Quantum Technology)
Autumn teaching
Quantum Optics and Quantum Information
Spring teaching
Practical Quantum Technologies
Options
Alongside your core modules, you can choose options to broaden your horizons and tailor your course to your interests. This list gives you a flavour of our options, which are kept under review and may change, for example in response to student feedback or the latest research.
While it's our aim for students to take their preferred combinations of options, this can't be guaranteed and will be subject to timetabling. Options may be grouped and if so, students will be able to choose a set number of options from the selection available in any particular group.
Autumn teaching
Atom Light Interactions
Computational Chemistry
Data Analysis Techniques
Further Quantum Mechanics
Programming in C++
Programming through Python
Quantum Computing
Quantum Field Theory 1
Spring teaching
Advanced Condensed State Physics
Electrons, Cold Atoms & Quantum Circuits
Introduction to Nano-materials and Nano-characterisation
Lasers and Photonics
Monte Carlo Simulations
MSc project
Your project is supervised by faculty. Supervisors and topics are allocated, in consultation with you, at the start of the autumn term. Often the projects form the basis of research papers that are later published in journals.
Scholarships and Funding
Our goal is to ensure that every student who wants to study with us is able to regardless of financial barriers so that we continue to attract talented and unique people.
Scholarships available:
Article 26 Scholarship
Chancellor's International Scholarships
Chancellor's Masters Scholarship
Climate Leaders Scholarship
Dr John Birch Music Scholarship (Organ)
Dr John Birch Music Scholarships
Friends of the University of Sussex Scholarship
Mandela Scholarship
Sports Scholarships Scheme
Sussex Alumni Award
Sussex Bangladesh Scholarship
Sussex Egypt Scholarship
Sussex Graduate Scholarship
Sussex GREAT Scholarship China
Sussex GREAT Scholarship Malaysia
Sussex GREAT Scholarship Mexico
Sussex India Scholarship
Sussex Nigeria Scholarship
Sussex Pakistan Scholarship
Sussex Turkey Scholarship
Sussex Vietnam Scholarship
Technopolis UK Masters Scholarship
Working while you study
Our Careers and Employability Centre can help you find part-time work while you study.
Career Opportunities
This course may be attractive to you if you aim to:
Go on to doctoral study (theory or experiment);
Work in a high-technology company exploiting cutting-edge technologies related to our research (this could involve the development of quantum information technology, high-precision measurements and quantum metrology, and photonics/optical communications);
Work in business/data analysis, research, computer programming, software development, or teaching.