MA in
MA in Law
University of Sussex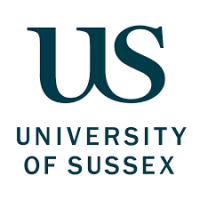 Introduction
Are you a non-law graduate looking for a law conversion course to get up to speed with a range of legal concepts?
This course offers you the opportunity to gain a Master in Law so you're prepared for many different career options. Replacing the Graduate Diploma in Law (GDL)/Common Professional Examination (CPE), this degree focuses on the key areas of the law in England and Wales and provides a solid foundation for preparing for the first stage of the Solicitors Qualifying Exam (SQE), paving the way for a number of career options including:
Qualifying as a solicitor
Qualifying as a barrister
Undertaking legal research
Undertaking further study
Key areas you'll explore include contract law, criminal law, tort law, EU law, public law, land law, as well as equity and trusts. You have the opportunity to choose an area of the law that interests you most for your own legal research.
Throughout your studies, you'll develop legal awareness and engage in informed discussion of the law. You'll also experience some of the approaches used in vocational legal training such as the SQE.
We'll make all reasonable efforts to provide you with the courses, services and facilities described in this prospectus. However, we may need to make changes due to significant disruption, for example in response to COVID-19.

The University of Sussex is located at Falmer on the outskirts of Brighton and is the only UK university surrounded by a national park. Brighton is one of the top-10 city beach destinations in the world (Lonely Planet), an hour away from Central London by train and 30 minutes from London Gatwick, one of the UK's major international airports.
Career Opportunities
Career paths may include:
Solicitor (Solicitors' Qualifying Exam)
Barrister (Bar Professional Training Course)
Paralegal/legal executive
In-house counsel
Judge
Legal researcher or librarian
The Civil, Police or Probation Service
Local government
Curriculum
We're planning to run these modules in the academic year 2022/23. However, there may be changes to these modules in response to COVID-19, or due to staff availability, student demand or updates to our curriculum. It may not be possible to take some module combinations due to timetabling constraints. We'll make sure to let our applicants know of material changes to modules at the earliest opportunity.
Core modules
Core modules are taken by all students on the course. They give you a solid grounding in your chosen subject and prepare you to explore the topics that interest you most.
Autumn teaching
Advanced Legal Research and Writing
Options
Alongside your core modules, you can choose options to broaden your horizons and tailor your course to your interests. This list gives you a flavour of our options, which are kept under review and may change, for example in response to student feedback or the latest research.
While it's our aim for students to take their preferred combinations of options, this can't be guaranteed and will be subject to timetabling. Options may be grouped and if so, students will be able to choose a set number of options from the selection available in any particular group.
Autumn teaching
Constitutional Foundations of the European Union
Spring teaching
Law of Succession (Spr)
Legal Ethics and Professional Conduct
This course is currently subject to validation, in line with our procedures for assuring the quality of our degrees. This means that some course detail may change. The validation process will be concluded before the course starts.
Scholarships and Funding
Scholarships
Our aim is to ensure that every student who wants to study with us is able to despite financial barriers so that we continue to attract talented and unique individuals.
Working while you study
Our Careers and Employability Centre can help you find part-time work while you study.
As a graduate, you can work towards qualifying as a law professional. You'll also be well prepared for roles working in-house without qualifying in any particular jurisdiction, or to go on to further study.
English Language Requirements
Certify your English proficiency with the Duolingo English Test! The DET is a convenient, fast, and affordable online English test accepted by over 4,000 universities (like this one) around the world.