MA in
MA in Criminology and Criminal Justice
University of Sussex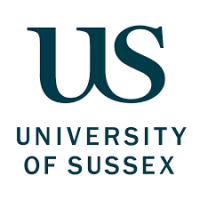 Introduction
Explore an exciting blend of criminology and criminal justice subjects and address key contemporary questions and debates. By studying criminological theory and policy you'll see how conceptual frameworks can be applied to thinking about crime and society.
Our MA is underpinned by our research expertise. You'll be taught by experts who shape the field of criminology and criminal justice studies.
Our criminology research has focused on topics such as:
Sexual violence
Capital punishment
Restorative justice
Cultural criminology
Existential criminology
Our course also draws on expertise from the Sussex Law School, which will enable you to develop an interdisciplinary perspective. You'll study in a lively intellectual environment, giving you the advantage of a wide-ranging knowledge set.
"Criminology is all about questioning the world through studying crime, deviance, social control and punishment, which makes it a great subject to teach and learn."



Dr Lizzie Seal
Reader in Criminology

The University of Sussex is located at Falmer on the outskirts of Brighton and is the only UK university surrounded by a national park. Brighton is one of the top-10 city beach destinations in the world (Lonely Planet), an hour away from Central London by train and 30 minutes from London Gatwick, one of the UK's major international airports.
Career Opportunities
You'll gain practical abilities as well as critical and problem-solving skills valued in contemporary job markets. You will be able to apply your analytical skills to a range of careers in the criminal justice system as well as the public, private and voluntary sectors. The MA can also provide a strong foundation for further academic study or a career in research.
Curriculum
Full-time and part-time study
Choose to study this course full time or part-time, to fit around your work and personal life. Modules for the full-time course are listed below.
For details about the part-time course, please contact us.
Core modules
Core modules are taken by all students on the course. They give you a solid grounding in your chosen subject and prepare you to explore the topics that interest you most.
Autumn teaching
Criminology in Theory and Method
Issues in Criminal Law and Criminal Justice
Spring and summer teaching
Options
Alongside your core modules, you can choose options to broaden your horizons and tailor your course to your interests. This list gives you a flavour of our options, which are kept under review and may change, for example in response to student feedback or the latest research.
While it's our aim for students to take their preferred combinations of options, this can't be guaranteed and will be subject to timetabling. Options may be grouped and if so, students will be able to choose a set number of options from the selection available in any particular group.
Spring teaching
Anthropological Perspectives on Mind, Madness, and Mental Health
Crimes of Violence
Hate Crime and Sexual Violence
International and Transnational Offending
Restorative Justice: Domestic and International Approaches
Terrorism and the Internet
The Existential Self: Chaos, Meaning and Human Potential
Scholarships and Funding
Scholarships
Our aim is to ensure that every student who wants to study with us is able to despite financial barriers so that we continue to attract talented and unique individuals.
English Language Requirements
Certify your English proficiency with the Duolingo English Test! The DET is a convenient, fast, and affordable online English test accepted by over 4,000 universities (like this one) around the world.