MA in
MA in Corruption and Governance
University of Sussex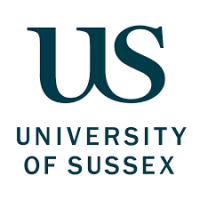 Introduction
Develop your understanding of what corruption is, where and why it proliferates, and what we can do to counteract it.
This course is the only full-time Masters in the UK addressing issues of corruption. You'll explore:
how different disciplines define corruption and how this can lead to different anti-corruption approaches
specific examples – from systematic abuses of power by parties, politicians and civil servants to small-scale, petty misdemeanours
the role of business, unpacking the problems surrounding corruption and exploring potential solutions.
Peer-to-peer interaction and collaboration are key elements of the course and create a rich learning experience. Sharing knowledge and opinions allows us to look at issues from different perspectives. On graduation, you'll have an understanding of corruption in many different contexts. You'll also have the practical tools to design and put in place anti-corruption responses.
You'll learn from academics and practitioners dedicated to interdisciplinary research and policy impact in our world-leading Centre for the Study of Corruption
Curriculum
Core modules
Core modules are taken by all students on the course. They give you a solid grounding in your chosen subject and prepare you to explore the topics that interest you most.
Autumn teaching
Anti-Corruption
Research Methods and Approaches
Understanding Corruption
Spring and summer teaching
Corruption and Governance Dissertation
Options
Alongside your core modules, you can choose options to broaden your horizons and tailor your course to your interests. This list gives you a flavour of our options, which are kept under review and may change, for example in response to student feedback or the latest research.
While it's our aim for students to take their preferred combinations of options, this can't be guaranteed and will be subject to timetabling. Options may be grouped and if so, students will be able to choose a set number of options from the selection available in any particular group.
Spring teaching
Corruption and Public Power
Corruption and the Law
Corruption Case Studies
Corruption Governance and Natural Resources Management
Corruption in Business and International Development
Economic Crime
Integrity, Anti-Corruption and Ethics: Policies, Practices, Politics
Internship
New Technologies and Corruption
Internship
In the spring term, you have the opportunity to take up a three-month internship. Here, you put the theory learned in the seminar room in to practice.
Career Opportunities
Our MA equips you with the skills for a career in a wide variety of fields. You are particularly well placed to work:
at the interface between the private and public sectors
in the area of public policy-making
the Civil Service and business
in areas of corporate social responsibility – an area of growing importance for many national and international companies.
Development and a wide variety of NGOs and charities are also options. The skills you develop are highly valued in journalism, including a fine eye for what is and is not acceptable government and business practice.
English Language Requirements
Certify your English proficiency with the Duolingo English Test! The DET is a convenient, fast, and affordable online English test accepted by over 4,000 universities (like this one) around the world.