MSc in
MSc Environmental Psychology
University of Surrey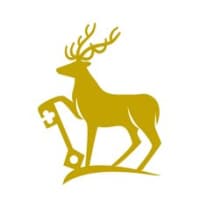 Introduction
Why choose this course
How does the environment in which we live and work affect how we feel, think and act?
What can be done to change the interactions between people and their environments to create a better tomorrow?
If these are the types of questions which inspire you, then studying our MSc in Environmental Psychology could motivate and change your way of thinking. Our School of Psychology established the first MSc in Environmental Psychology in the world in 1973. It is still just one of a few of its type in the world.
What you will study
Our academics will stimulate your curiosity with theories, methods and practice of environmental psychology. Applying your knowledge to current world problems, you will prepare for your career as you reflect on professional practice issues.
From personal space in offices environments to climate change awareness, we study the relationship between people and environments at every scale.
This is an exciting subject area which, in addition to psychology, will expose you to elements of social science, environmental science and design. This course has the added benefit of strong links to academic institutions and research groups in the UK and abroad. Including the chance to be supervised by a member of the Environmental Psychology Research Group – an organisation with a strong international reputation.
Study and work abroad
There may be opportunities to acquire valuable European experience by working or conducting research abroad during your degree or shortly afterwards. It is possible to do this in the summer period with an Erasmus+ grant working on your dissertation or as a recent graduate. In order to qualify your Erasmus+ traineeship must be a minimum of two months.
Research
Did you know that we're one of the most active and highly regarded psychology departments in the UK? Our course allows you to make your own mark on the exciting research we conduct at Surrey from attending research groups to involving yourself in ongoing projects. Conferences covering new ideas and thought-provoking seminars and workshops will also be available to you throughout the year while you study.
Environmental Psychology Research Group
Joining us gives you the chance to become part of the Environmental Psychology Research Group. This has an international reputation for research which has been built up over 30 years. The work conducted by the Environmental Psychology Research Group furthers our knowledge of how people interact with different types of environments while considering how these interactions impact people's personal wellbeing and more. The Environmental Psychology Research Group's work contributes to creating a better understanding of how we should go about developing and managing healthy places and spaces for all. The group also holds weekly meetings to discuss research topics among members as well as with external speakers.
In terms of conducting your own research under the supervision of an Environmental Psychology Research Group member, there is a wide range of topics you could consider. Past students have researched the relationships between people and their environments in areas ranging from climate change perceptions to the design of open-plan offices.
Career Opportunities
Career prospects
Our graduates have progressed into careers in central and local government, taking on policy-oriented research in a variety of environment-related behaviour issues. Many of our graduates have become practice consultants or have found careers in central or local government, using their skills in environment behaviour research. Could you join their ranks?
The skills you'll develop on our course have a variety of applications, such as in engineering, landscape architecture, planning or design. It could be that you have had experience in one of these professions before. Our course will allow you to return to them with a greater range of skills, enhancing your professional value to the organisations you choose to work for in the future.
English Language Requirements
Certify your English proficiency with the Duolingo English Test! The DET is a convenient, fast, and affordable online English test accepted by over 4,000 universities (like this one) around the world.