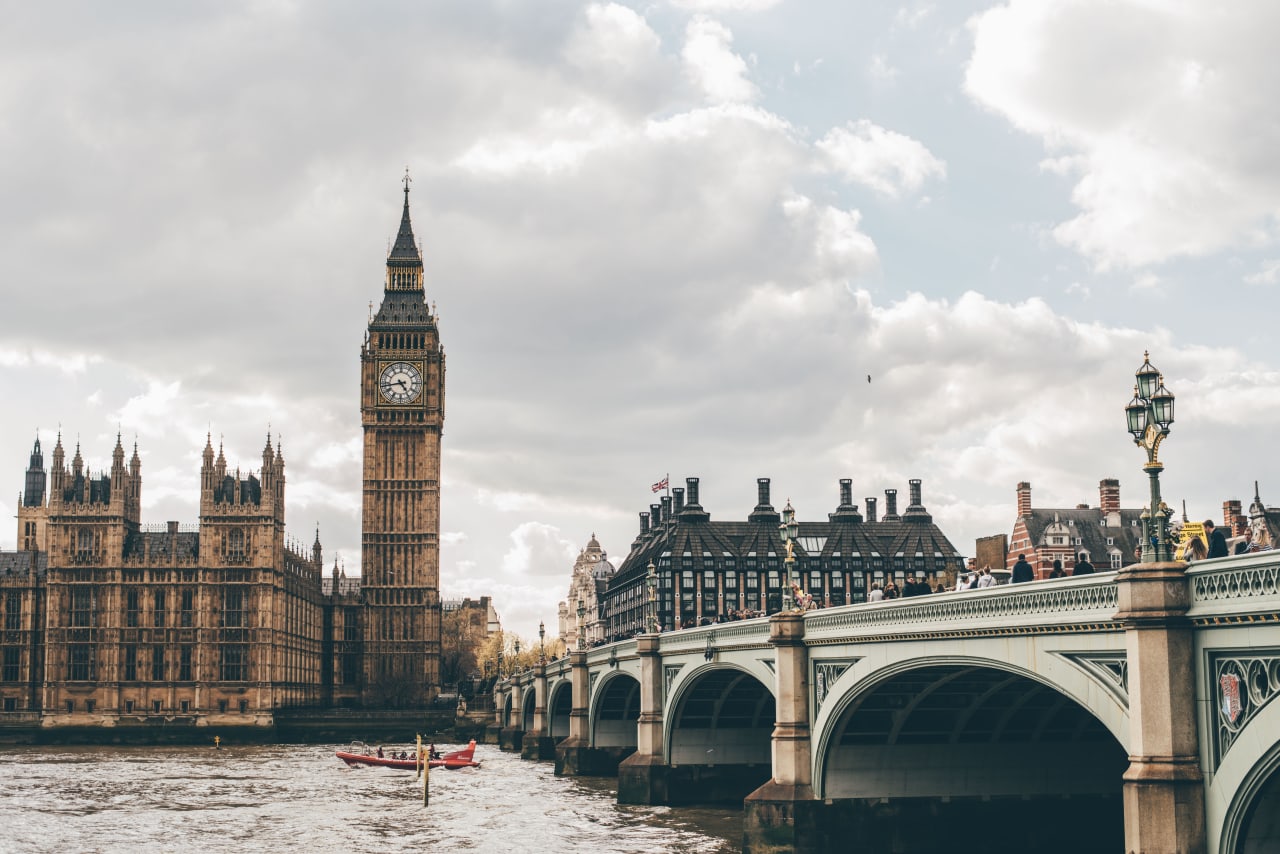 MSc in
MSc Economics and Finance
University of Surrey

Key Information
---
Campus location
Guildford, United Kingdom
Tuition fees
GBP 19,800 / per year **
Application deadline
Request info *
Earliest start date
Sep 2023
* Applications for September 2023 are still open for students who do not require a visa.
** overseas students; full-time UK students: £10,900 | part-time UK students: £5,500/year; overseas students: £9,900/year
Introduction
Why choose this course
The finance industry is a big part of the economy – and not just in the UK where it employs more than one million people. Economists typically solve problems that are intricately related to resource allocation, and this means that they are well placed to understand in depth – and help shape – financial markets.
Our MSc in Economics and Finance will engage you with a transformative curriculum that promotes advanced knowledge in both subjects and offers many opportunities to develop competencies that are relevant to the modern world.
The programme is designed to prepare you for a range of careers in finance or economics in which advanced analytical capabilities and independent thought can contribute to self-fulfilment. Also, graduates of the programme are well placed to pursue further study in economics and/or finance.
We are a top-10 UK economics school in research (REF 2021) and ranked 67th for business and economics in the world by the Times Higher Education World University Rankings 2023.
What you will study
As a student on this programme, you will gain exposure to advanced economic concepts while mastering the complexities of the financial system. In the first semester you will develop a systematic understanding of the core principles in high-level microeconomics, macroeconomics, econometrics, and finance.
The second semester offers great optionality that will allow you to shape your programme according to your strengths, preferences and/or career aspirations. Several aspects of finance are covered (including international finance, derivatives markets, corporate finance, theory and applications in finance, and risk management) together with opportunities to enhance your econometric modelling skills (Econometrics 2 and Financial Econometrics) or explore aspects of economics at more depth (Microeconomics 2, Economics of the Firm).
The MSc Economics and Finance programme features a series of lectures/workshops in research methods that will allow you to build the skills you need to carry out independent research in economics/finance and complete your dissertation in the summer.
Curriculum
Modules
Modules listed are indicative, reflecting the information available at the time of publication. Please note that modules may be subject to teaching availability, student demand and/or class size caps.
The University operates a credit framework for all taught programmes based on a 15-credit tariff. Modules can be either 15, 30, 45 or 60 credits, and additionally for some masters dissertations, 90 credits.
Year 1 (full-time)
Research Methods
Econometrics 1
Foundations of Finance: Finance & Investments
Macroeconomics
Microeconomics
Advanced Microeconomics
Corporate Finance
Derivatives Securities
Econometrics 2
Economics of the Firm
Financial Econometrics
International Finance
International Finance and Developing Economies
Investment Analysis
Risk Management
Theory of Finance
Optional modules for Year 1 (full-time) - FHEQ Level 7
Students must complete all four Semester 1 module and four Semester 2 modules, two modules from each School.
Timetable
Course timetables are normally available one month before the start of the semester.
New students will receive their personalised timetable in Welcome Week, and in subsequent semesters, two weeks prior to the start of semester.
Please note that while we make every effort to ensure that timetables are as student-friendly as possible, scheduled teaching can take place on any day of the week (Monday – Friday). Wednesday afternoons are normally reserved for sports and cultural activities. Part-time classes are normally scheduled on one or two days per week, details of which can be obtained from the Academic Hive.
Scholarships and Funding
About the Discounts for Surrey Graduates 2023 entry
If you are a fully self-funded Home or International student who has studied for an undergraduate degree at the University of Surrey campus in Guildford, you may be eligible for a 20 percent discount on our taught postgraduate masters program fees.
The discount applies to:
September/October 2023 entrants
February 2024 entrants
February 2024 entrants. Note: if applicable and Masters's programs are running with a February intake for the 2023/24 academic year.
This scheme is only open to 2023 postgraduate taught entry students who are not in receipt of any external sponsorship.
Postgraduate Master's Loans
A Postgraduate Master's Loan can help with course fees and living costs while you study a postgraduate taught course.
What you'll get
You can get up to:
£12,167 if your course starts on or after 1 August 2023
£11,836 if your course started between 1 August 2022 and 31 July 2023
£11,570 if your course started between 1 August 2021 and 31 July 2022
£11,222 if your course started between 1 August 2020 and 31 July 2021
£10,906 if your course started between 1 August 2019 and 31 July 2020
£10,609 if your course started between 1 August 2018 and 31 July 2019
This loan is non-means tested, i.e. the amount you can request is not dependent on your or your family's income. Your loan can be used towards the cost of your course fees and living expenses.
Eligibility
To be eligible, you will need to meet a number of eligibility criteria set by the Government including residency, age and course. See the full eligibility criteria.
Not all courses at the University of Surrey are eligible for postgraduate loan funding, for example, unstructured, part-time or distance learning courses where the maximum period of registration is five years are not eligible.
Repayment
You'll repay your postgraduate loan using a percentage of your income. Once you are earning more than £21,000 a year (or £1,750 a month), you'll pay six per cent of the amount you earn above the £21,000 threshold.
You'll be charged interest from the day you get the first payment.
Get more information on repaying your postgraduate loan.
How to apply
The quickest and easiest way to apply is through the Government's Postgraduate Master's Loans website.
Receiving your loan
To receive the first payment of your loan, you'll need to have fully completed registration with the University (which includes part payment of tuition fees).
You get the first payment after your course start date, once your university or college confirms that you've registered.
There are specific rules around students who transfer or repeat study and how this affects eligibility. For further information, please contact the Student Records team.
If you have been accepted for the Postgraduate Master's Loan, and are having difficulties in paying your fees before your first instalment is due, please contact our Student Finance team once you've received a tuition fee invoice.
Please be aware this page is a summary correct as of January 2023.
Career Opportunities
We offer careers information, advice and guidance to all students whilst studying with us, which is extended to our alumni for three years after leaving the University. Our graduates have lifetime access to Surrey Pathfinder, our online portal for appointment and events bookings, jobs, placements and interactive development tools.
Some of our masters graduates have recently embarked on careers in roles such as:
Financial analysts
Economists
Audit managers
Consultants
Economic advisors
Regulatory advisors.
Others have gone on to study towards PhDs at Surrey and in other top schools in the UK.
English Language Requirements
Certify your English proficiency with the Duolingo English Test! The DET is a convenient, fast, and affordable online English test accepted by over 4,000 universities (like this one) around the world.