MSc in
MSc Artificial Intelligence
University of Surrey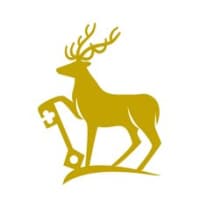 Introduction
Why choose this course
Please note this course has been renamed, and was previously called Mobile Media and Communication MSc
The University of Surrey's new MSc in Artifical Intelligence (AI) is the only course of its kind in the UK. It covers the three most important aspects of AI – vision, speech and 5G – each backed up by a world-leading research group at Surrey. The course also encompasses the business, regulation and ethics aspects of modern AI.
AI is rapidly changing the way we live, work and learn. However, there's currently a real shortage of AI talent worldwide, both to serve the industry and to drive future research.
Studying on Surrey's MSc will enable you to capitalise on the wide spectrum of career opportunities provided by AI, preparing you to work in industry, take an entrepreneurial route or pursue further research.
What you will study
The one-year full-time MSc will teach you the fundamental AI concepts, the universal machine learning tools essential for any AI job role, as well as specific practical and research skills in all three key AI topics: vision, speech and 5G. You'll gain experience with cutting-edge tools such as Deep Neural Networks (DNN), Recurrent Neural Networks (RNN) and Deep Reinforcement Learning (Deep RL) through regular hands-on exercises and practical labs.
The course consists of technical modules delivered by the Department of Electrical and Electronic Engineering, along with the opportunity to take related modules in business or law and ethics. You will also undertake a year-long project on an AI topic that interests you. You will be supervised throughout the project by an academic specialising in your chosen subject area.
Study and work abroad
There may be opportunities to acquire valuable European experience by working or conducting research abroad during your degree or shortly afterwards. It is possible to do this in the summer period with an Erasmus+ grant working on your dissertation or as a recent graduate. In order to qualify your Erasmus+ traineeship must be a minimum of two months.
Research
Surrey's Department of Electrical and Electronic Engineering has two pioneering research centres supporting this course and student projects. The Institute for Communication Systems has over 100 researchers and is home to the internationally renowned 5G Innovation Centre. The Centre for Vision, Speech and Signal Processing has over 25 years of research experience in signal processing for image, video and speech recognition and data transmission.
Curriculum
Academic year structure
If you're studying this course full-time, you will study eight modules across the year – four in each semester. During the first semester, you will also apply for and agree on a project with an academic supervisor and begin initial work on the project before working on it full-time after the end of Semester 2. From that point, you will have approximately two and a half months to complete the work and write up your dissertation.
You can also study this course part-time, taking between two and five years. The length depends on how many modules you study each year. You can study between two and six modules each year. We recommend part-time students work on their project in their final year of study when all eight modules have either been completed or are near completion.
Career Opportunities
Careers and graduate prospects
We offer careers information, advice and guidance to all students whilst studying with us, which is extended to our alumni for three years after leaving the University.
Our graduates have numerous opportunities in AI-driven businesses such as Google, Facebook, Amazon and Samsung, as well as roles in the mobile and gaming industries.
More specifically, the MSc in AI will equip you for a wide range of roles such as:
AI scientist at a global technology company (e.g. Google, Facebook, Samsung)
AI analyst in finance/banking and other jobs requiring a systematic understanding of AI
Entrepreneurial roles (e.g. business start-ups focused on AI technology)
Industry-sponsored PhD studentship at the cutting edge of AI research
English Language Requirements
Certify your English proficiency with the Duolingo English Test! The DET is a convenient, fast, and affordable online English test accepted by over 4,000 universities (like this one) around the world.