MSc in Marine Ecosystem Management
University of St Andrews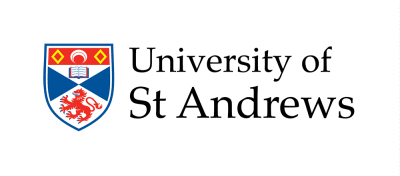 Key Information
---
Campus location
Saint Andrews, United Kingdom
Tuition fees
GBP 9,900 / per year *
Application deadline
Request info
Earliest start date
Request info
* Home: £9,900 / Overseas: £24,240
Scholarships
Explore scholarship opportunities to help fund your studies
Introduction
This MSc provides students with a superior understanding of marine systems, exploring the interconnections between the physical environment, biodiversity and the impacts of human activities. Taught by leading experts from the Scottish Oceans Institute, it is designed to prepare students for professional careers in research and management.
The MSc in Marine Ecosystem Management is a one year taught programme run by the School of Biology. The programme takes a holistic approach to understanding ecosystem function and services and draws on the quantitative and diverse academic expertise within the University's Scottish Oceans Institute (SOI).
Highlights
Modules include intense training in quantitative techniques (for example, statistical modelling and GIS).
Students have the exciting opportunity to conduct fieldwork and practical boat-based training, locally as part of the core module (included in course fee), and further afield as part of optional field courses (extra cost applicable) in Antarctica (polar ecology) or Indonesia (scientific diving).
The combination of core modules and a selection of specialist and advanced optional modules allows students to tailor the programme to their individual interests.
Stimulating, small class sizes with a focus on student-led, experiential learning.
Teaching format
The course consists of two taught semesters followed by an independent research project culminating in a 15,000-word dissertation and poster presentation. The research project takes place during the entire year with a particular focus during the last three months from June to August.
The modular curriculum is designed to be coherent, providing integrated training for future careers in scientific research, management or conservation. Teaching takes the form of:
lectures,
seminars,
debates,
workshops,
tutorials.
Practicals involve lab work, field work, modelling and computer-based data analysis.
Class sizes range from 5 to 30 students, depending on the module. There is a strong focus on small-group teaching so that students are individually supported and can ask for help when it is needed.
Modules
The modules in this programme have varying methods of delivery and assessment.
Semester 1
During Semester 1, students follow a coherent course of modules that provide sound training in essential skills for the management of marine ecosystems. The first semester combines two compulsory modules with a choice of one of four further optional modules.
Marine Biodiversity and Ecosystem Functioning: provides core biological and methodological classes covering marine biodiversity and ecosystem function, their importance and evaluation; module involves local boat-based data collection and analysis.
Mathematical and statistical modelling for Biologists: applies mathematical ideas to questions in biology, introduces methods for fitting models to biological data mainly using R software.
In addition, students choose one optional module from the following:
Environmental Drivers of Marine Habitats: gives an overview of the different environmental drivers of marine ecosystems, including shorter-term processes in the ocean and atmosphere, as well as climatic processes that define marine habitats.
Geographic Information Systems for Environmental Management: provides an introduction to GIS and its use in environmental problem-solving.
Semester 2
Semester 2 combines one compulsory module with a choice of three optional modules.
The following module is compulsory:
Ecosystem-based Management of Marine Systems: introduces the concept of 'Ecosystem-based management', exploring its development from more simplistic, single-species approaches.
Students choose three optional modules from the following:
Current Issues in Biologging: presents an introduction to the theory and practice of logging and relaying physical and biological data using animal-attached tags.
Estimating Animal Abundance: introduces the main types of a survey method for wildlife populations, taught by CREEM and the School of Mathematics and Statistics.
Fisheries Research: provides an introduction to the utilisation of fish stocks in a sustainable way.
Introduction to Global Environmental Change: provides students with the scientific background to past, present and future climate change and its consequences, globally, taught by the School of Geography and Sustainable Development.
Population Biology: reviews the fundamental concepts of population dynamics and how these are interpreted in the light of the various life-history strategies, adapted by different species of marine mammals.
Predator Ecology in Polar Ecosystems: field course located in southern Argentina and Antarctica (requires payment of expedition fee).
Scientific Diving: field course located in Indonesia (requires suitable diving qualifications and payment of expedition fee).
Dissertation and research project
Throughout the academic year, students complete a research project which will culminate in a 15,000-word dissertation and the presentation of a poster at the MSc student conference. Projects may involve some fieldwork but will be primarily focused on the analysis of existing data. Students can choose from a range of projects suggested by supervisors and also take an active role in designing their own project plan.
If students choose not to complete the dissertation requirement for the MSc, there is an exit award available that allows suitably qualified candidates to receive a Postgraduate Diploma. By choosing an exit award, you will finish your degree at the end of the second semester of study and receive a PGDip instead of an MSc.
The modules listed here are indicative, and there is no guarantee they will run for 2019 entry.
Careers
The aim is that graduates of this course will be part of the next generation of managers and marine scientists delivering integrated ecosystem management around the world.
Graduates of the course have undertaken careers in government agencies, environmental consultancies and the commercial marine sector both within the UK and abroad.
The Careers Centre offers one-to-one advice to all students on a taught postgraduate course and offers a programme of events to assist students to build their employability skills.
Entry requirements
A first or upper 2.1 (Honours) undergraduate degree in a relevant natural science. Applications are welcome from students with backgrounds in biology or marine science, and also from students of physics and engineering. Please contact the School if you are unsure about your qualifications. If you studied your first degree outside the UK, see the international entry requirements.
Training in advanced mathematics and statistics (at least to UK school AS/A-level, Higher, International Baccalaureate or equivalent).
Very good baseline IT skills including word-processing, spreadsheet use, email and internet.
English language proficiency. If you require a visa to study, see visas information.
In addition to the above minimum requirements, it is highly desirable for applicants to have:
relevant field or lab experience from previous employment, project or volunteer work.
further IT skills, e.g. programming, database software and statistical packages for analysing (such as MATLAB, SPSS, SAS or R).
dedicated calculus or statistics modules at a university level.
The qualifications listed are indicative of minimum requirements for entry. Some academic Schools will ask applicants to achieve significantly higher marks than the minimum. Obtaining the listed entry requirements will not guarantee you a place, as the University considers all aspects of every application including, where applicable, the writing sample, personal statement, and supporting documents.
Application requirements
completed supplementary application to MSc Marine Ecosystem Management (Word).
two original signed academic references.
academic transcripts and degree certificates.
English language requirements certificate.
Funding
Recent Graduate Discount
The University of St Andrews offers a 10% discount in postgraduate tuition fees to students who are eligible to graduate or who have graduated from St Andrews within the last three academic years and are starting a postgraduate programme with the University of St Andrews.
English Language Requirements
Certify your English proficiency with the Duolingo English Test! The DET is a convenient, fast, and affordable online English test accepted by over 4,000 universities (like this one) around the world.