Master in
Master of Architecture DMAE
University of South Australia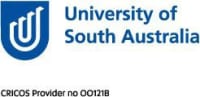 Introduction
Degree overview
Work in award-winning, purpose-designed facilities including dedicated design studios and workshops.
Study in a creative and multidisciplinary setting with students from the related fields of architecture, planning, art, design, journalism, communication and media, film and television, and the creative industries.
Learn from internationally-renowned and experienced teachers with industry-leading expertise and experience.
Pursue and develop specific areas of interest through design-based research and electives study.
Engage in real-life projects through the award-winning student Design and Construct learning experience - the longest-running and largest practice-based teaching programme of its type in Australia.
Benefit from our strong relationships with local, national and international architectural practices.
The University of South Australia is home to Australia's only architecture museum filled with over 200,000 items, including records, drawings and photographs of Australian architecture.
Enhance your employment prospects by also enrolling in the Master of Design after completing the Master of Architecture where you can focus on expanding a specialised career in sustainable design.
Snapshot
This professionally accredited degree provides advanced learning in architecture design and how it relates to the environment, culture, and design and construction technology.
During your studies, you will refine your technical and communication skills, and solve increasingly complex design problems. A focus on student-directed learning will also see you specialise in a specific area of interest through your choice of electives and research. In addition, you will have the opportunity to take part in award-winning Design and Construct courses, where you will design and build real-life architectural projects.
University alumni work across the globe, from small boutique practices to leading international architectural practices.
Why Master of Architecture
Specialise in areas of interest that interest you, such as remote construction, sustainability, urban design, conservation, and digital environments, and gain practical experience with this focused and accredited master degree.
This degree has a strong practical and industry focus, with studio work, national and international field trips, workshops, internships and masterclasses.
You will also be given the opportunity to take part in the award-winning student Design and Construct learning experience, where you will design and then construct community buildings in remote locations in Australia and overseas. Some of the projects students have completed include the visitor accommodation at Port Resolution, Tanna Island, Vanuatu; Aboriginal ranger accommodation and research facilities in Fish River, Northern Territory; and accommodation and research facilities at Witchelina Station, South Australia. You will be involved in projects such as these from conception through to completion.
Real-world connections
Courses are supported by an extensive teaching team of over 100 practising architects from the industry. Projects in design studios are drawn from industry, developing real-world skills and knowledge that enable students to connect with and lead in the evolution of the design and construction industry.
Additional networks are formed through multi-disciplinary coursework between students across multiple discipline areas and during national and international field trips, where you will learn first-hand what it's like to work as an architect in other cultures and countries.
The University also offers an extensive range of career-related events and workshops online, on campus, and around Adelaide to develop your skills and increase your knowledge.
Curriculum
Duration: 2 years (full-time)
Format: Full-time
To successfully graduate from this degree, you must complete a total of 8 core courses and 4 electives; including advanced design studios and courses focusing on design-based research, theory, and practice management. Four elective courses offer the opportunity for you to develop specific areas of interest in Design and Construct, Planning and Urban Design, Construction and Project Management, and Sustainable Design, further complimented by electives focusing on research, cultural experience, and collaboration in our international study tours, and industry experience through our internship-based industry projects and placements.
Program Outcome
Professional accreditation and recognition
This programme is professionally accredited by the Architectural Practice Board of South Australia, endorsing the architecture qualifications of graduates required for registration as an architect. Accreditation demonstrates the achievement of relevant competencies from the AACA National Competency Standards in Architecture.
The Australian Institute of Architects recognises the programme, endorsing architecture qualifications required for membership of the AIA, including student and graduate membership. Recognition of the programme demonstrates compliance with the Institute's Education Policy Performance Criteria.
Career Opportunities
Architects are creative problem solvers by nature. They immerse themselves in new design technologies and construction materials and push the boundaries of what is possible. A career in architecture is rewarding – you get the opportunity to shape and transform the world around you. The University of South Australia's graduates are also in demand, with the University ranked top 10 in Australia for graduate careers in architecture and the built environment.1 Careers to consider:
Architect: combine creative design with technical knowledge to create sustainable solutions for the built environment
Urban designer: design at the urban scale and participate in educating civic leaders and the public about the shaping of our cities
Heritage consultant: develop sustainable practices in design to protect and maintain heritage sites of important ongoing cultural value
Project or construction manager involves initiating, planning, and managing a team to deliver projects of varying scales and complexities.
1 Ranked #6, ComparED (QILT) Graduate Outcomes Survey 2018-20, Architecture and Built Environment – Full-time Employment Indicator (Postgraduate). Public universities only.
Scholarships and Funding
Scholarships
Every year, over 2,500 UniSA students are supported in their studies through scholarships and grants worth millions of dollars. Check out the scholarships below. One of them may be perfect for you.
Rankings
Top 5 in Australia for work-ready gradutes in architecture Ranked #5, ComparED (QILT) Student Experience Survey 2019-20 – Architecture and Built Environments – Skills Development Indicator (Undergraduate and Postgraduate). Public universities only.
is No.1 in SA for student satisfaction in architecture (2021 Good Universities Guide – Architecture and Building (Undergraduate and Postgraduate)
Study with SA's No.1 University for graduate careers in Architecture (ComparED (QILT): Graduate Outcomes Survey 2019-20 – Full-time Employment Indicator. (Undergraduate and Postgraduate). Public SA-founded universities only.)
Be taught by world-class leaders in research – UniSA's research in design is ranked world class (Results in Design Practice and Management - 2018 Excellence in Research for Australia (ERA))