MSc in
MSc in Global Financial Management
University of Roehampton London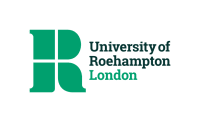 Introduction
The programme meets the needs of graduates who wish to enter a career in corporate finance but may not have the relevant academic background or work experience. It will provide you with a holistic understanding of finance and business strategy in a global context and you will focus on a critical understanding of financial management, investment and capital markets in theory and practice.
The Roehampton MSc Global Financial Management has been designed with input from a panel of business advisors and successful business leaders to address the demand for financial strategists in global corporations and organisations. You will be equipped with a global perspective and learn the financial skills needed to make an impact in international organisations. You will, for instance, look at ways to fund investments, free up capital whilst reducing costs and optimize financial performance.
The programme aims to prepare you to effectively address contemporary challenges of finance and apply the latest management practices in dynamic and volatile global markets. In addition to the academic programme of study, you will have the opportunity to join our Global Leadership Programme.
This programme is dual accredited to a CMI qualification. Upon successful completion of the programme, Roehampton on-campus students, will be eligible for a CMI L7 qualification in Strategic Management and Leadership (subject to passing the required mapped CMI modules and CMI moderation.
Curriculum
Level 7
Compulsory modules
Business Research Methods
Strategic Marketing
Financial Performance Management
Leadership and Change Management
Global Strategic Management
Strategic Investment Appraisal
International Corporate Finance
Dissertation and Project modules
Dissertation
Consultancy Project
Global Leadership Programme (RBP000P100)
Global Leadership Programme
Pre-Induction Programme (RBP000P001)
These modules are those we currently offer and may be subject to change each year.
Career Opportunities
Career options
You will be equipped with the knowledge and skills to work in financial management, investment or finance-related advisory roles in international organisations, public administration or multinational firms and internationally operating SMEs.