Master in
Master of International Development
University of Pittsburgh Graduate School of Public & International Affairs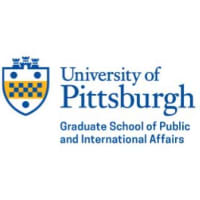 Introduction
Combine in-depth theoretical knowledge with practical applications to design and implement effective solutions to challenging problems across the world. Our graduates champion reform in national governments, international organizations, and nonprofit and research organizations, as well as in the private sector.
Professional Skills
Economics and political analysis for development
Management and policy implementation
Political and government analysis
Quantitative analysis
Area Studies Certificates
If you're looking for an international career in a specific region of the world, you can enhance your master's degree with a graduate certificate from the University Center for International Studies.
Specializations
Africa
Asia
Western Europe
Eastern Europe
European Union
Global Studies
Latin America
Russia
Joint Degrees
You can pursue two graduate degrees simultaneously through our partnerships with other professional schools at the University of Pittsburgh and with Kobe University in Japan. This approach reduces the number of credits needed for both degrees and helps shorten your time to graduation.
MID/Law degree (JD)
MID/Master of Business Administration (MBA)
MID/Master of Public Health (MPH)
MID/Master of Science in Information Science (MSIS)
MID/Master of Social Work (MSW)
Joint master's through the University of Geneva or Kobe University in Japan
Curriculum
Concentrations
Energy & Environment
Energy and Environment explore the politics and policies of the worldwide energy industry, examining ways to meet global energy needs in a sustainable, environmentally conscious way. Pittsburgh is a global epicenter of one of the biggest energy revolutions of the 21st century - the shale gas boom. New technologies like "fracking" are making billions of dollars of natural gas accessible to world markets for the first time, generating thousands of new jobs from Europe to North America. Western Pennsylvania sits atop one of the largest and most productive shale deposits anywhere on the planet, raising major questions about how to extract the gas responsibly, how to protect communities from environmental harm, and how to tax and regulate the rapid growth. GSPIA Students study the economics of the global energy industry, environmental sustainability, and regulatory policy in one of the world's best living laboratories. Graduates are prepared for jobs at environmental protection agencies, energy corporations, and a host of local, state, and national government offices that make energy policy.
Nongovernmental Organizations and Civil Society
Much of the work that has defined change around the world has been the domain of nongovernmental organizations (NGOs). The non-governmental organizations and civil society (NGOCS) major prepares students for a future in a world where NGOs are committed to social change in the shifting landscape of the human condition. Students acquire knowledge in management strategies and politics, and courses cover such topics as alleviating hunger, advocating for human rights, and promoting public health.
GSPIA NGOCS students have the opportunity to develop experience through internships, both domestic and international, as well as the chance to build expertise in issues such as grant writing, education, or health care that will serve them well following graduation. Our approach is to act as advocates of change with our courses and faculty inspiring and empowering students to make a difference. Graduates go on to work with individual governments, regions, and communities around the globe to improve the quality of life.
Governance & International Public Management
Governance and International Public Management provides a comparative perspective on international development, focusing on the ways in which public and nonprofit organizations must adapt to meet the different cultural, political, and economic circumstances of the communities they serve.
It explores how public agencies around the globe, faced with similar problems like poverty, illiteracy, and inequality, have addressed those issues differently in different countries. Students confront the challenges of implementing complex policies in a global, multicultural context. This major focuses on developing the management and analytical skills necessary to take leadership roles in the multilateral sector, governments abroad, or any organization that delivers services internationally. Graduates are well-prepared to pursue careers at the United Nations, the U.S. Agency for International Development, and similar organizations.
Social Policy
Gain the quantitative, political, administrative, and legal skills to analyze social needs and policy impact on human lives worldwide. You'll learn to monitor, evaluate, and communicate data to convey the consequences of policy development and implementation.
Human Security
Because the globalization process has made the world seem exponentially smaller, threats from tsunamis, earthquakes, disease and starvation are arriving faster and in a more dramatic fashion than ever before. One of the most innovative, forward-thinking disciplines in international affairs today, the human security major covers a wide swath of issues critical to the safety of people worldwide.
GSPIA's program, one of the first of its kind in the United States, emphasizes the development of peacekeeping and peace-building skills. Students study threats to individuals from nongovernmental, nonmilitary sources. Examples of threats include civil wars, international migration and crime, global climate changes, and natural disasters. We teach students to focus on the human condition as a planet, resulting in a new generation of leaders able to guide our global community through some of the most perilous times it has ever experienced.
Urban Affairs & Planning
Urban Affairs and Planning take a city-focused perspective on international development. More than half of the world's people now live in urban areas, raising important questions about how governments should meet the public's needs for transportation, health and sanitation, education, and other essential services.
As the developing world urbanizes, booming cities like Shanghai, Mumbai, Buenos Aires, and Johannesburg face critical challenges, including poverty, homelessness, and pollution. The major prepares students to confront those problems on an international scale while developing valuable skills in Geographic Information Systems (GIS), regional economic planning, and sustainable development management. Students take advantage of GSPIA's highly regarded Center for Metropolitan Studies, participating in cutting-edge research alongside faculty experts.
Career Opportunities
Employment Data – Class of 2020
7% Federal Government
14% Local/State Government
38% Nonprofit/NGO
41% Private