Master in
Master in Energy Engineering
University of Padova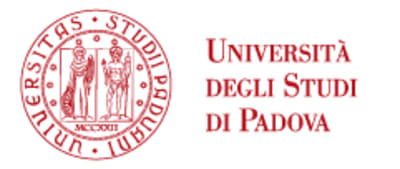 Key Information
---
Campus location
Padua, Italy
Tuition fees
EUR 2,700 / per year *
Application deadline
Request info
Earliest start date
02 Oct 2023
* our tuition fees will not exceed 2700 euros per year. Scholarship and fee waivers are available for international students
Introduction
The Master's Degree program provides solid skills necessary to operate with management and R&D functions in the sustainable production, distribution, and use of energy in its various forms (mechanical, thermal, electrical, chemical). Energy engineers will be able to interact with environmental, economic, and regulatory aspects. The program also prepares professionals in the field of renewable sources and major energy conversions, with in-depth studies on combined plants, cogeneration, nuclear (fusion and fission) plants, energy in buildings, heating and cooling systems.
The Program has received the EUR-ACE accreditation (European Network for the Accreditation of Engineering Education ) that provides a set of standards to identify high-quality Engineering degree programs in Europe and abroad.
Curriculum
Common course units: Applied Energy, Combustion, Energy Systems, Electric Power Systems, Energy Economics, Heat Transfer and ThermoFluid-Dynamics, Industrial Measurements, Renewable Energy Technologies.
Optional course units: Biofuels and Sustainable Industrial Processes, Cogeneration and Combined Plants, Green Power Conversion and Utilization, Heating Ventilation, Air Conditioning Systems, Laboratory of Applied Thermodynamics, Advanced Control Systems, Nuclear Fission, and Fusion Plants, Photovoltaic Science and Technology, Refrigeration and Heat Pump Technology, Wind and Hydraulic Turbines, Energy and Buildings.
Career Opportunities
The Program in Energy Engineering prepares highly qualified engineers able to:
operate in the field of advanced design,
integrate conventional and renewable energy systems,
be competent in energy production, optimization, and management.
Energy Engineers can be employed in companies producing and distributing energy or producing equipment for the use of heat and cold, in companies dealing with energy transformation and utilization, and in those producing mechanical equipment and electrical systems, as well as in technical departments of public administrations.
Rankings
The University of Padua is ranked 118 in the QS World University Rankings by Subject 2022 for Electrical and Electronic Engineering.
It is also among the top 300 in the Times Higher Education's World University Rankings 2022 for Computer Science.