Master in
Master's Degree in Tourism Management and Planning
University of Oviedo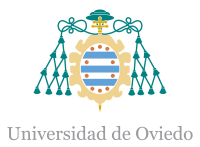 Introduction
Access requirements
Any person who has an official Spanish university degree, or a degree issued by a higher education institution of the EHEA that empowers the country issuing the degree to access official master's degrees. Students with a foreign qualification (external to the EESS) can also take this Master's degree, which is homologated or not approved, provided that the level of training is equivalent to the degree titles and that it authorizes the issuing country to access official master's degrees.
Graduates in Tourism and in the other degrees in the economic, legal and social areas will have preferential access, as these graduates have the most appropriate prior training to study the contents of the Master.
Professional outings
The graduates, through their training in this master's degree, will have accumulated a series of competencies and capacities of different nature that will facilitate their labor insertion, covering highly qualified professional profiles such as director of tourism products, corporate director of tourism organizations, director operating in the area of tourism, responsible for research, development and innovation activities in the field of tourism or tourism consultant.
Curriculum
The contents of the Master are structured in the 4 modules:
Module I: Analysis and planning of destinations (4 subjects: 24 ECTS).
Module II: Management of tourism companies and entities (4 subjects, 18 ECTS).
Module III: External practices (6 ECTS).
Module IV: Final Master's Project (12 ECTS).
The content of these modules has been structured in two semesters, the first of which is entirely devoted to teaching, while the second has a much lower teaching load, as it is the semester in which the student must develop the External Practices in companies and / or tourist institutions, as well as the Final Master's Thesis. The student will take a total of 30 ECTS in each of the semesters.