MSc in
Master in Biochemistry
University of Oulu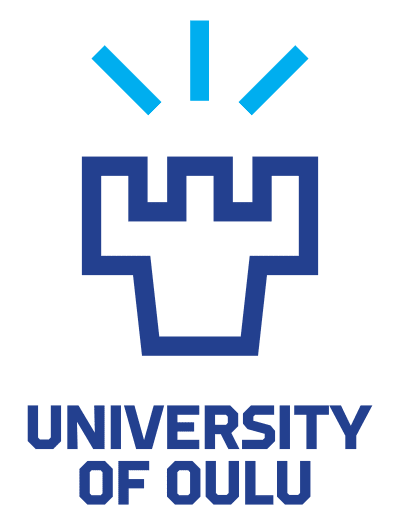 Key Information
---
Campus location
Oulu, Finland
Application deadline
17 Jan 2024*
Earliest start date
Sep 2024
* application period: 3-14 January
* €13,000 per year for non-EU/EEA students
UniOulu Open Day
Welcome to meet and chat with the University of Oulu students and staff to hear about our English-taught degree programmes, doctoral training and the study experience we offer for you in Finland under the Northern lights.
Introduction
A significant number of students spend orientation to research work periods outside the Faculty of Biochemistry and Molecular Medicine or carry out the research work for their MSc thesis abroad.

The Faculty of Biochemistry and Molecular Medicine offers a highly international environment of cutting edge research in Protein Structure analysis, Enzymology, Proteomics, Bioimaging, Developmental Biology, Matrix Biology, and Metabolism research. About fifty percent of our staff are native to other countries than Finland, and research groups are well connected globally to other specialists and research groups in their fields of study. Many students holding an M.Sc. from our faculty have gone on to Ph.D. programs of other prestigious institutions all over the world, and many have stayed at FBMM Oulu to continue in our Ph.D. program.
Looking for answers to your questions? Click the link below or visit the programme page to start chatting with our ambassadors! They are ready to assist you with any query you may have.
Curriculum
Master's Program in Biochemistry, Master of Science (2 years)
In-depth training in understanding structure-function relationships of proteins and their characterization.
Strong focus on practical skills and the use of most modern equipment in protein expression and analysis.
Highly flexible degree aimed at students with an interest in a research career, taught by an international staff.
Education leading to a Master's degree in Protein Science and Biotechnology or Molecular medicine provides the student with the ability to:
Apply scientific knowledge and methods to topical tasks and to undertake scientific research under supervision.
Analyze information and data; place their setting within a theoretical network accompanied by critical reflection and assessment.
Integrate the subject area as a coherent whole.
Communicate with good language skills for national and international tasks.
Demonstrate transferable and cognitive skills, including the ability to communicate effectively and critically about science using a variety of approaches.
Apply further knowledge, including the abilities to conceive, design, and implement independent research.
Demonstrate capability for scientific postgraduate work.
The Master's degree contains altogether 4 - 9 months of compulsory laboratory work spread over different courses. Laboratory skills and modern methods are conveyed to students by teachers who all are active in research work. In general, continuous assessment is in general use on the courses, which means that the final exam of a course is not solely determining the final grade. In addition to, or as part of, lectures activating working methods are used, like problem-solving, workshops, and seminars.

Career Opportunities
The skills gained in the program offer you the academic training and expertise required to succeed in a research environment, but will also open opportunities in biomedical and related industries.