Basic Information
Founded: 1920
Class Size: Maximum of 20 students per class
Location: Lima, OH
Accreditation: UNOH is accredited by the Accreditation Council for Business Schools and Programs, and regionally accredited by the Higher Learning Commission. UNOH is also a member of the North Central Association of Colleges and Schools and is authorized to offer online MBA programs by the Ohio State Board of Regents.
About UNOH
The University of Northwestern Ohio is an entrepreneurial, private, not-for-profit institution founded in 1920. There are five colleges within the university: College of Applied Technologies, College of Business, College of Health Professions, College of Occupational Professions, and Graduate College granting Associate, Baccalaureate and Master Degrees.
UNOH is a residential campus located in Lima, Ohio, a Midwestern community on I-75 and situated on 200 acres. The University is known worldwide as a leader in the Automotive, Diesel, and High-Performance industries, but also offers over 50-degree programs in Business, Health, Marketing, Information Technology, and many other fields of study. At UNOH, you won't be just a number. There is a focus on small class sizes which allow students and professors more one-on-one time. Graduates will leave UNOH well-prepared for a career in their chosen field.
Location
UNOH is located on 200 acres situated among quiet safe neighborhoods in Lima, Ohio (population 38,339). This location provides quick access to major highways (I-75) and state routes (SR 309, SR81, SR117). Lima offers students a small town atmosphere featuring a variety of family-owned and national food chains as well as many unique shops, museums, and parks. There is also a shopping mall less than a minute from campus. UNOH is only 1.5 hours away from Toledo, Dayton, and Columbus, Ohio, and Fort Wayne, Indiana. In less than a day's drive, you can reach Chicago, Illinois; Cleveland, Ohio; Detroit, Michigan; and Louisville, Kentucky.
On-Campus Housing
Living on-campus gives students a chance to meet fellow Racers and develop long-lasting friendships. Living on campus is convenient because students reside close to classes and other campus amenities like the student commons food court, library, and indoor athletic complex. There are four dorm communities on campus: College Park, Northwestern Park, Sherwood Park, and Racers Village. All of the dorms are apartment-style which means each dorm has between two and four bedrooms and provides students with an ample kitchenette, connecting dining area, and a comfortable common area. Grocery stores, banks, shopping centers, and restaurants are all within walking distance of campus.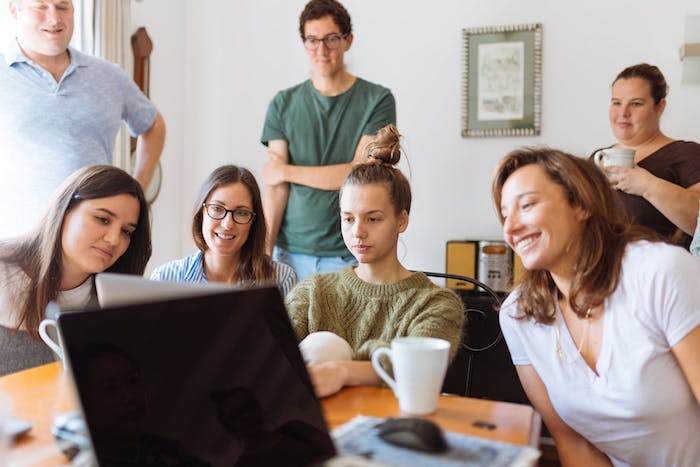 Athletics
UNOH competes in the NAIA Wolverine Hoosier Athletic Conference (WHAC). There are 14 athletic teams on campus: Men's and Women's Basketball (Div. II), Golf, Bowling, Tennis, Soccer, Women's Volleyball, Men's Baseball, Women's Softball, and Motorsports. Torque is the mascot for the UNOH Racers and school colors are maroon, black, and white.
Student Life
Everyone at UNOH wants you to be social, make friends, and have a blast! Racers Station, which is located along Cable Road, is a great place to hang out if you need a break from studying or just want to get out of the dorms. At Racers Station you can participate in trivia night, karaoke, dances, comedy nights, and video game and pool tournaments. There are also a host of other student activities that take place all over campus like Mud Volleyball Tournaments, Oktoberfest, Dorm Block Parties, Foam Parties, Welcome Week Festivities and so much more! Intramural sports are also a growing part of student life at UNOH with leagues in kickball, dodgeball, soccer, sand volleyball, and basketball.
Indoor Athletic Complex
Ready to break a sweat? The UNOH Indoor Athletic Complex, or IAC, is a huge facility open 7-days-a-week to all current UNOH students free of charge. The IAC is home to almost any type of workout equipment you could imagine. Students can use the main floor workout space or use one of the fitness rooms to take nearly 60 on-demand classes. There are more than 40 Precor cardio machines, over 40 Precor strength machines, free weights, and student locker rooms. You can even try your hand at conquering the UNOH Rock Wall. You'll find the Athletic complex a great place to work off stress AND meet new friends on campus.
UNOH Event Center
The 25,000 square foot all-purpose event center is divided into four unique spaces with full-service catering available. Each dynamic space provides its own special amenities that can accommodate any event you have in mind. The public, multi-purpose, year-round facility is designed to host a variety of local, regional, and national events and activities.
Mission Statement
The University of Northwestern Ohio is an entrepreneurial, not-for-profit institution of higher learning, preparing students for careers and productive citizenship that encompass the business, professional, corporate, and technological communities by providing quality education and training in response to the needs and aspirations of our constituents.
Vision
The University will evolve according to its entrepreneurial spirit.
The University will pursue quality and excellence by enhancing accreditations and certifications which bring the University national recognition and prestige.
The University will assess and measure students' academic performance and its institutional effectiveness, connecting the results to continuous improvement and the dedication of its resources.
The University will offer a diversified curriculum of programs valued by employers that are delivered in formats that meet the needs of students.
The University will grow in a manner that encourages and supports a diverse campus population.
The University will continually attract, retain, and encourage the development of a talented and qualified University family of employees.
The University will enhance its financial security and expand the strength of its resources.
The University will aggressively pursue student body growth.
The University campus will become the center of community life with improved aesthetics, facilities, and services.
The University will share its resources with community and global partners.
The University will exceed expectations in the service of students.
The University will continue to offer sports programs.
To serve these purposes, students will take courses in the following areas:
Communications
Students should develop interpersonal, written, and oral communication skills as well as recognize non-verbal cues.
Students should develop competencies with writing and reading, to express their own thoughts and to comprehend the writing of others.
Course areas will include composition, as well as electives students, may choose.
Natural and Physical Sciences
Students should develop knowledge of science and its applications to make observations, draw conclusions, and evaluate scientific information. Course areas will include a science course and a laboratory course.
Social and Behavioral Sciences
Students should understand human behavior on the individual and group level and methods of inquiry used within these fields. Course areas will include communication, economics, politics, psychology, and sociology.
Arts and Humanities
Students should recognize the value of human experience and thought as shown through art, philosophy, ethics, history, and popular culture. Course areas will include literature, philosophy, history, political science, and popular culture.
Mathematical Data Analysis
Students should engage in abstract and quantitative ways of thinking and problem solving, using mathematical operations and logic. Specific math courses will be determined by the program.
University Studies
Students should develop an awareness, understanding, and respect for a variety of cultures and how they differ from one's own, to better live and work in an increasingly interconnected world. Students will be introduced to various learning techniques and methods to enhance their educational experiences and contribute to success in college and beyond. Courses will include cultural diversity and other areas of enrichment.
Students will achieve different levels of student learning outcomes depending on their degree level.