Master in
Master in Collective Health
University Of Los Lagos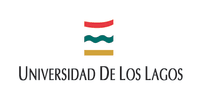 Scholarships
Explore scholarship opportunities to help fund your studies
Introduction
The Master's in Collective Health's mission is to train at the postgraduate level, professionals trained to creatively analyze health problems through a global perspective that considers the social and political context of the territory, from a scientific perspective; deepening the historical character of Chilean and Latin American health, which will allow a multidisciplinary approach to collective health, whose care model is built in a heterogeneous way from the territory where it is going to be implemented.
His vision is to contribute significantly to the health of communities and groups in the southern macro zone. This contribution is made effective through the training of high-level professionals who are capable of understanding complex and multidisciplinary problems and offering adequate and acceptable solutions to society, advising and participating in management processes, decision-making, and contributing to the generation and/or interpretation of new knowledge required for the development of health strategies. This Master contributes to the formation of advanced human capital in the field of collective health through the initial training of postgraduate professionals who continue their studies and join the scientific work of the region, country, or continent.
The Master in Collective Health has three lines of research: human well-being, emerging health problems associated with the territory, and epidemiological profiles associated with groups, ecosystems, and health.