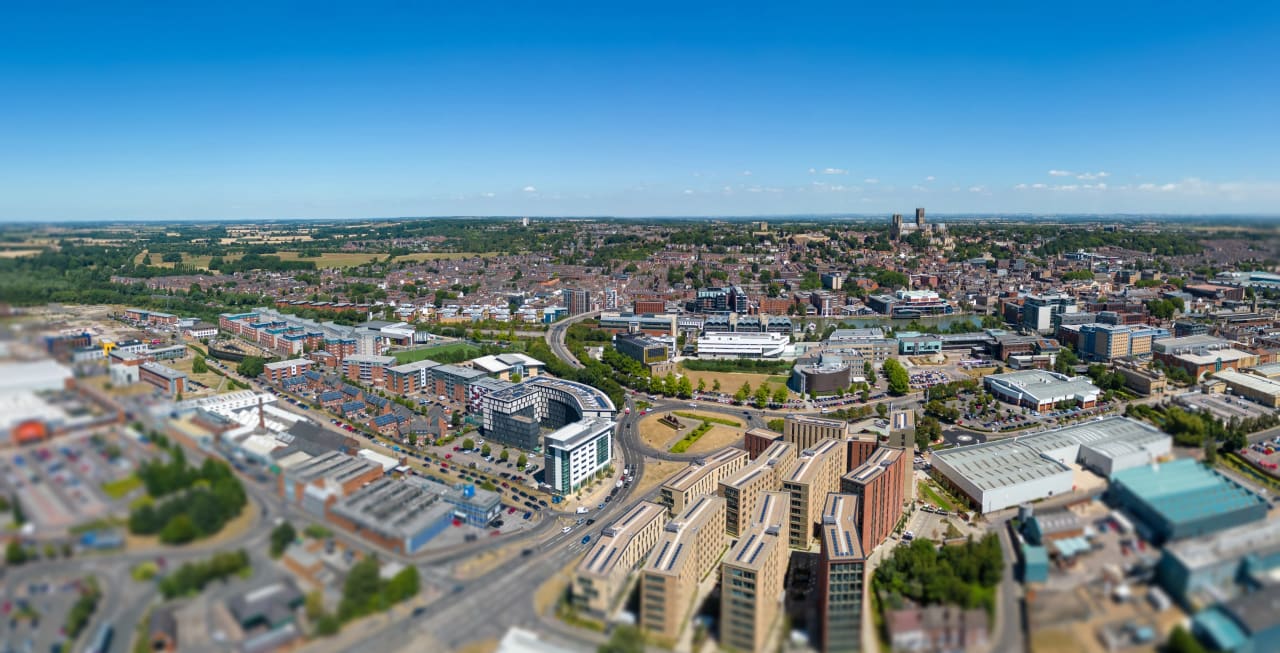 MSc in
MSc Management with Project Management
University of Lincoln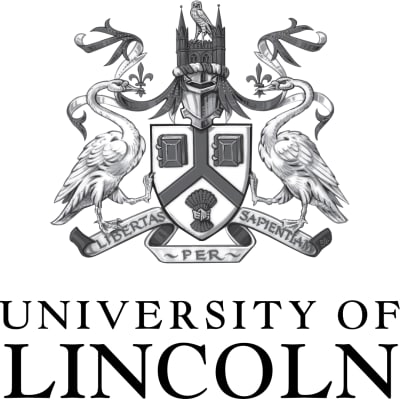 Key Information
---
Campus location
Lincoln, United Kingdom
Tuition fees
GBP 16,800 / per year **
Application deadline
Request info *
Earliest start date
Sep 2023
* most of our postgraduate courses have no specific closing date for applications. Please allow enough time for your application to be considered prior to the start date. If you are an international student you may need to factor in time for your visa application. We would advise you to apply as soon as possible
** for international students | home students: £9,900
Discover Lincoln Wherever You Are in the World
Our webinars, subject masterclasses, question and answer sessions, and student panel talks are a great way to discover what it is like to live and study at the University of Lincoln.
Introduction
MSc Management with Project Management has been developed to provide students with a solid understanding of the fundamental subjects needed to manage a business and projects within a complex changing environment. Projects are ubiquitous nowadays, formalising the way in which companies organise and implement the constant improvements required to successfully operate in competitive markets and usually involving high risk and uncertainty.
Modules in finance, project planning, risk, and procurement can help to equip students with the tools, techniques, and knowledge to be able to work effectively in different contexts. Students have the opportunity to develop their knowledge and skills in key areas such as leadership, marketing, financial analysis, and people management as well as focusing on project planning, delivering projects and programmes, and risk management.
MSc Management with Project Management is open to applicants from all educational backgrounds. No previous experience of management studies or project management is required. For those who have already studied a related discipline, this course offers the opportunity to progress their knowledge to an advanced level. The programme is also suitable for those who have proven managerial experience which they wish to consolidate with academic qualifications.
This programme can be studied full-time or part-time to meet the needs of students who are seeking to develop their career by combining academic study with their existing employment. Part-time students would usually be expected to complete the programme within two years. The programme is available for either a September or February start.
Prioritising Face-to-Face Teaching
At the University of Lincoln, we strive to ensure our students' experience is engaging, supportive, and academically challenging. Throughout the Coronavirus pandemic, we have adapted to Government guidance to keep our students, staff, and community safe. All remaining Covid-19 legal restrictions in England were lifted in February 2022 under the Government's Plan for Living with Covid-19, and we have embraced a safe return to in-person teaching on campus. Where appropriate, face-to-face teaching is enhanced by the use of digital tools and technology and may be complemented by online opportunities where these support learning outcomes.
We are fully prepared to adapt our plans if changes in Government guidance make this necessary, and we will endeavour to keep current and prospective students informed. For more information about how we are working to keep our community safe, please visit our coronavirus web pages.
Industry Expertise
Lincoln International Business School has an experienced team of staff, which is made up of academically and professionally qualified lecturers with relevant industrial experience and experts with wide research interests.
The School hosts a series of visiting speakers each year, enabling students to hear and learn from industry experts. Previous speakers have included representatives from organisations such as Deloitte, Santander, HSBC, Innocent, Siemens, Lincoln City Council, and Sir David Tweedie (ex-Chairman of the IASB).
Students will also have the chance to build their skills and knowledge further with extra-curricular activities such as joining a society, volunteering, or becoming a Student Ambassador.
Working in Partnership
Lincoln International Business School works with students and organisations to enhance the contribution of business to society. For students, that means developing their business skills and knowledge to improve their career readiness.
The University of Lincoln is a member of AACSB, a global nonprofit association connecting educators, students, and businesses to achieve a common goal: to create the next generation of great leaders.
Features
Regardless of your current level of project management knowledge or experience, this programme will give you the chance to gain more confidence to better plan complex projects, lead and inspire teams, manage difficult stakeholders and cope with even the most unpleasant or unexpected risks. You will also have the opportunity to develop practical skills relating to the design, planning and execution of projects.
A highlight of the programme is an activity-based team challenge event as part of the module Leadership Development, which will allow students to practice and receive feedback on their leadership skills. Please note: our ability to undertake the team challenge event is dependent on government guidance at the time with regard to travel and social-distancing. An appropriate alternative experience will be provided in the event that the team challenge cannot take place.
"This information was correct at the time of publishing (July 2023)"
Curriculum
Delivering Projects, Programmes and Portfolios (Core)
Financial Analysis, Appraisal and Decision Making (Core)
Global Project Teams (Core)
International Marketing Planning (Core)
Leadership Development (Core)
Management of Project and Contract Risk (Core)
Project Planning and Management (Core)
Strategy in Context (Core)
Professional Practice (Option)†
How You Study
The MSc Management with Project Management has been designed to equip you with all the necessary skills and knowledge to design, plan, and execute projects successfully. The programme brings together relevant contemporary academic theories and research with practical understanding of project management within organisations. This will be developed by enabling students to share knowledge, relate this to theories developed from relevant research, and learning by practical application. Through the development of an integrated and critically aware understanding of management in the context of contemporary business issues, the programme involves students in a demanding process of personal and professional development.
Our focus on the international dimensions of business and management and project management reflects the global environment in which organisations increasingly function. This global mindset is realised in our international faculty and student community. Our academics and students are drawn from all over the world, and bring with them unique experiences and perspectives which can enrich students' learning. a
Each module typically consists of two weekly teaching hours over a teaching term. Students will normally study four modules per term. Please note, irrespective of whether students are full-time or part-time, their hours of study may vary from term to term and can be spread throughout the week.
Students planning to study the degree on a part-time basis, will be studying two modules per term.
Postgraduate level study involves a significant proportion of independent study, exploring the material covered in lectures and seminars. As a general guide, for every hour in class, students are expected to spend at least three to four hours in independent study.
Although a proportion of the contact time will be spent in teaching, emphasis will also be placed upon the use of the student group as a resource for learning. The style of teaching will vary to reflect individual module objectives. The modules utilise methods of teaching and learning which are appropriate to postgraduate level study and effective collaborative learning such as debates, presentations, and report writing. There will also be group discussions of practical situations and problems, making an extensive use of case studies in national and international contexts, simulation materials and, where relevant, students' own experiences.
For more detailed information please contact the Programme Leader.
How You Are Assessed
A variety of assessment methods are utilised during this course, including essays, examinations, oral presentations, and simulation games. These assessments are designed to develop skills that will be useful for your career.
Essays involve written assignments where you will be expected to structure and develop arguments based on research and critical analysis of alternative perspectives and courses of action.
Examinations aim to test and develop your ability to think on your feet and provide logical and well-formed arguments under time pressure.
Oral presentations provide you with the opportunity to demonstrate and develop communication and influencing skills that are highly valued in business and management roles.
Finally, simulation games can provide you with the chance to see the results of decisions you make about allocating financial, human, and other resources.
The University of Lincoln's policy on assessment feedback aims to ensure that academics will return in-course assessments to you promptly - usually within 15 working days after the submission date.
Career Opportunities
The University Careers and Employability Team offer qualified advisors who can work with you to provide tailored, individual support and careers advice during your time at the University. As a member of our alumni we also offer one-to-one support in the first year after completing your course, including access to events, vacancy information and website resources; with access to online vacancies and virtual and website resources for the following two years.
This service can include one-to-one coaching, CV advice and interview preparation to help you maximise your future opportunities. The service works closely with local, national and international employers, acting as a gateway to the business world.
English Language Requirements
Certify your English proficiency with the Duolingo English Test! The DET is a convenient, fast, and affordable online English test accepted by over 4,000 universities (like this one) around the world.