MSc in
MSc International Sports Business Management
University of Lincoln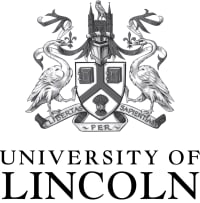 Discover Lincoln Wherever You Are in the World
Our webinars, subject masterclasses, question and answer sessions, and student panel talks are a great way to discover what it is like to live and study at the University of Lincoln.
Introduction
Sport is one of the largest industries across the globe, and an industry that connects people at local, national, and international levels. This postgraduate degree has been designed to examine critically the business decisions that shape this lucrative global industry.
From the outset, the programme focuses on the international business management of the sports sector and explores the culture, policy, impact, and delivery of sporting opportunities. The programme aims to empower students to be critical thinkers in the global world of sports business in order to lead and develop industry practices and processes in responsible and strategically mindful ways.
This programme benefits from industry contacts forged across the sports industry. Previous guest speakers at Lincoln International Business School have included former England and Liverpool football internationals John Barnes and Kevin Keegan, and football agent Dr Erkut Sogut, best known for working with former Arsenal FC and Germany international Mesut Ozil.
Students have the opportunity to explore the challenges facing sports leaders and sports managers across the globe, including the aspects of innovative value creation, strategic leadership, management, finance, equality, and sustainability.
Students are expected to develop their strengths to compete in the international jobs market. Proficiency in digital content, and understanding sporting brands and mega-events, such as the Olympics, is at the heart of the course. Students who choose the Professional Pathway option will be supported in finding a relevant placement.
By developing the specialist knowledge and skills required, we aim for our postgraduate students to become globally prepared managers and leaders within an ever-changing society.
The course is offered with two separate pathways. Students can either complete one year of study or undertake a two-year course where one year is spent in Professional Practice to gain hands-on experience through a paid placement. Students will be responsible for sourcing their own paid placements but will be supported by academic staff. Students need to choose which course route they intend to take at the application stage.
How You Study
The taught element of the programme consists of eight core modules and a range of optional modules. The core taught modules are:

Innovation and Value Creation in Sport Business
Strategic Challenges for International Sports Business
Society, Policy and Ethics in Sport
International Entrepreneurship
Leadership Development
Financial Analysis, Appraisal and Decision Making
Research Methods
Personal Professional Development
The following is an illustrative list of options. Optional modules will run as long as at least ten students select them. Timetabling arrangements may limit the availability of some modules. As the options reflect staff research interests, they may change over time.

Digital Marketing
Comparative Human Resource Management
Marketing Communications
Global Relationship Marketing
Students can then progress to complete the compulsory final project which provides an opportunity to apply and develop the skills and knowledge acquired during the taught element of the programme.
Professional Practice
This course is also alternatively available with a Professional Practice pathway. This two-year version of the degree provides the opportunity to undertake a period of professional practice at the end of the first year to gain hands-on experience through a paid placement. Students will be responsible for sourcing their own paid placements but will be supported by academic staff. Students who are accepted into the Professional Practice programme will attend a consultation with a Programme Leader and Placement Coordinator early in their first term to discuss timelines, processes, and requirements.
The Professional Practice period is not assessed; however, students will be required to present a placement project linked to their experience. Students who successfully complete their degree with a year in Professional Practice will receive the award title MSc International Sports Business Management (with Professional Practice). Those who do not will receive the MSc International Sports Business Management award or equivalent exit award. There are no tuition fees for the Professional Practice year, but students will need to cover their own travel, accommodation, and general living costs.
Contact Hours and Independent Study
Weekly contact hours on this programme may vary depending on the module options chosen and the stage of the study.
The postgraduate level study involves a significant proportion of independent study, exploring the material covered in lectures and seminars. As a general guide, for every hour spent in class, students are expected to spend at least four to five hours in an independent study. For more detailed information please contact the Programme Leader.
Modules
Final Project (Core)
Financial Analysis, Appraisal and Decision Making (Core)
Innovation and Value Creation in Global Sports Business (Core)
Marketing Communications (Core)
Personal Professional Development (Core)
Society, Policy and Ethics in Sport (Core)
Strategic Challenges for International Sports Business (Core)
Teams and Leadership (Core)
Comparative Human Resource Management (Option)†
Digital Marketing (Option)†
Global Relationship Marketing (Option)†
International Entrepreneurship (Option)†
Professional Practice (Option)†
† Some courses may offer optional modules. The availability of optional modules may vary from year to year and will be subject to minimum student numbers being achieved. This means that the availability of specific optional modules cannot be guaranteed. Optional module selection may also be affected by staff availability.
How You Are Assessed
The way students are assessed in this course may vary for each module. Examples of assessment methods that may be used include coursework, such as written assignments, reports or dissertations; practical exams, such as presentations, performances or observations; and written exams, such as formal examinations or in-class tests.
Students will receive formative feedback throughout the term to help them prepare for assessments. This may be through formative assessment (such as ungraded presentations or mock questions), directed activities in seminars, or informal discussions with the seminar tutor. Formative feedback may not be written down and may be directed to a group as well as to an individual.
Students will also receive feedback on graded assessments. This usually includes comments detailing the quality of the work and how the student could improve their performance, as well as a highlighted criteria grid identifying performance against the assessed learning outcomes.
The University of Lincoln's policy is to ensure that staff return assessments to students promptly.
Fees and Funding
For eligible students, there are more ways than ever before to fund your postgraduate study, whether you want to do a taught or research course. For those wishing to undertake a Master's course, UK students can apply for a loan as a contribution towards the course and living costs. Loans are also available to those who wish to undertake doctoral study. The University offers a number of scholarships and funded studentships for those interested in postgraduate study. Learn how Master's and PhD loans, scholarships, and studentships can help you fund your studies on our Postgraduate Fees and Funding pages.
Programme-Specific Additional Costs
For each course, you may find that there are additional costs. These may be with regard to the specific clothing, materials or equipment required, depending on your course. Some courses provide opportunities for you to undertake fieldwork or field trips. Students may be required to pay for their own transportation, accommodation, and meal costs.
With regards to textbooks, the University provides students who enrol with a comprehensive reading list and you will find that our extensive library holds either material or virtual versions of the core texts that you are required to read. However, you may prefer to purchase some of these for yourself and you will be responsible for this cost.
Entry Requirements 2022-23
Honours degree at 2:2 or equivalent.
If you have studied outside of the UK, and are unsure whether your qualification meets the above requirements, please visit our country pages for information on equivalent qualifications.
Overseas students will be required to demonstrate English language proficiency equivalent to IELTS 6.0 overall, with a minimum of 5.5 in each element. For information regarding other English language qualifications we accept, please visit the English Requirements page.
If you do not meet the above IELTS requirements, you may be able to take part in one of our Pre-session English and Academic Study Skills courses.
These specialist courses are designed to help students meet the English language requirements for their intended programme of study.
Career Opportunities
Regardless of the pathway chosen, students successfully completing this course are prepared for a career in a wide range of sectors, including the leisure, tourism, and events industries.
The University Careers and Employability Team offers qualified advisors who can work with you to provide tailored, individual support and career advice during your time at the University. As a member of our alumni we also offer one-to-one support in the first year after completing your course, including access to events, vacancy information, and website resources; with access to online vacancies and virtual and website resources for the following two years.
This service can include one-to-one coaching, CV advice, and interview preparation to help you maximise your future opportunities. The service works closely with local, national, and international employers, acting as a gateway to the business world.
Working in Partnership
Lincoln International Business School works with students and organisations to enhance the contribution of business to society. For students, that means developing their business skills and knowledge to improve their career readiness.
The University of Lincoln is a member of AACSB, a global nonprofit association connecting educators, students, and businesses to achieve a common goal: to create the next generation of great leaders.
English Language Requirements
Certify your English proficiency with the Duolingo English Test! The DET is a convenient, fast, and affordable online English test accepted by over 4,000 universities (like this one) around the world.