MSc in
MSc Human Resource Management
University of Lincoln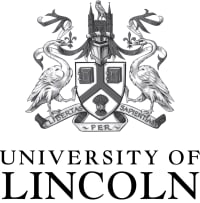 Discover Lincoln Wherever You Are in the World
Our webinars, subject masterclasses, question and answer sessions, and student panel talks are a great way to discover what it is like to live and study at the University of Lincoln.
Introduction
Through critical analysis, self-reflection, and applying problem-solving techniques, the MSc Human Resource Management (HRM) degree provides students with the opportunity to learn how to develop and implement creative and strategic HRM solutions that drive organisational performance.
With its industry links and business focus, this programme is ideal for candidates who are currently involved in human resources or are interested in pursuing a career in this area.
With distinct academic and practitioner perspectives, students have the chance to discover new ways of managing people in the modern workplace, taking into consideration people development, employee relations, and understanding the broader business concerns of senior management. Students will also be challenged to think critically about matters of organisational management.
This programme provides students with the opportunity to gain a professionally recognised qualification that will assist in meeting the increasing requirement of HRM practitioners to hold a Chartered Institute of Personnel and Development (CIPD) qualification. (Pending CIPD approval).
It also provides the necessary supporting evidence of professional knowledge to apply for upgrading CIPD Chartered Membership, subject to relevant work experience.
How You Study
Lectures and Seminars
Support and guest lectures
One-to-one tutorials
Library Resources
Personal Year Tutor
Academic Subject Librarian
Group study
Online Event
Contact Hours and Independent Study
Weekly contact hours on this programme may vary depending on the modules chosen and the stage of the study.
The postgraduate-level study involves a significant proportion of independent study, exploring the material covered in lectures and seminars. As a general guide, for every hour spent in class, students are expected to spend at least three to four hours in an independent study.
Optional modules will run as long as minimum student numbers are met. Timetabling arrangements may limit the availability of modules to some students. As the options reflect staff research interests, they may change over time.
Modules
Analysing and Managing Performance (Core)
Business Leadership for the HR Professional (Core)
Dissertation (Human Resource Management) (Core)
Human Resource Management in a Global Context (Core)
Human Resource Strategy in a Business Context (Core)
International Resourcing and Talent Management (Core)
People Management and Development (Core)
Coaching and Mentoring for the HR Practitioner (Option)†
Learning and Talent Development (Option)†
Managing Employment Relations (Option)†
How You Are Assessed
Assessment is done by a range of practical projects, both individually and within groups, and can include individual and group presentations, essays, reports, portfolios, case studies, and examinations.
The University of Lincoln's policy on assessment feedback aims to ensure that academics will return in-course assessments to students promptly – usually within 15 working days of the submission date.
Fees and Funding
For eligible students, there are more ways than ever before to fund your postgraduate study, whether you want to do a taught or research course. For those wishing to undertake a Master's course, UK students can apply for a loan as a contribution towards the course and living costs. Loans are also available to those who wish to undertake doctoral study. The University offers a number of scholarships and funded studentships for those interested in postgraduate study.
Programme-Specific Additional Costs
For each course, you may find that there are additional costs. With regards to textbooks, the University provides students who enrol with a comprehensive reading list and you will find that our extensive library holds either material or virtual versions of the core texts that you are required to read. However, you may prefer to purchase some of these for yourself and you will be responsible for this cost.
Entry Requirements 2022-23
A minimum of 2:2 honours degree or equivalent professional qualification or experience.
For those without a degree who have equivalent professional qualifications or experience, please contact our Admissions tutor in the first instance, Dr John Mendy.
If you have studied outside of the UK, and are unsure whether your qualification meets the above requirements, please visit our country pages for information on equivalent qualifications.
Overseas students will be required to demonstrate English language proficiency equivalent to IELTS 7.0 overall, with a minimum of 5.5 in each element. This qualification must have been obtained prior to submitting your application.
For information regarding other English language qualifications we accept, please visit the English Requirements page.
If you do not meet the above IELTS requirements, you may be able to take part in one of our Pre-session English and Academic Study Skills courses. These specialist courses are designed to help students meet the English language requirements for their intended programme of study.
Accreditations
This course is recognised by the Chartered Institute of Personnel and Development as fulfilling the 'knowledge elements' necessary to achieve Associate Membership of the CIPD. (Currently pending CIPD approval).
Research at Lincoln International Business School
Lincoln International Business School has strong links with the Lincolnshire Branch of CIPD. Several students, past and present, are committee members and there is a range of events and networks to get involved with, enabling students to continue their professional development.
The programme benefits from links with the Responsible Management Research Group.
The teaching and research team includes Professor Matthijs Bal; Dr Deirdre Anderson; Dr Dieu Hack-Polay; Dr Rochelle Haynes; Muhammad Khan; Jan Mehmet; Dr Igor Menezes; Dr John Mendy.
Industry Expertise
Students in this programme can benefit from working alongside an experienced team of staff consisting of academically and professionally qualified lecturers with relevant industrial experience and wide-ranging research interests.
Lincoln International Business School has strong links with the Lincolnshire Branch of CIPD. Several students past and present are committee members and there are a range of events and networks to get involved with so students can continue their professional development
The School also hosts a series of visiting speakers each year, enabling students to hear and learn from industry experts. Previous speakers have included representatives from organisations such as Deloitte, Santander, HSBC, Innocent, The Institute of Internal Auditors, and Sir David Tweedie (ex-Chairman of the IASB).
100 Funded Field Trip Places
Lincoln International Business School students can expand their horizons and see international business in action by joining funded international trips to exciting overseas destinations.
LIBS 100 gives students the opportunity to enhance their global mindset, connect with our global community and partners, and learn from international experts through 100 funded field trip places each academic year.
Places are open to all students enrolled on a programme within Lincoln International Business School.
Career and Personal Development
Graduates of the programme have moved on to work within human resources or development departments within organisations. The course provides a good foundation for work in the UK or internationally. Alumni from our MSc Human Resources Management programme have gone on to become human resources advisors, business partners, and managers in international and multinational companies all over the world. Some students go on to careers in research or academia.
Working in Partnership
Lincoln International Business School works with students and organisations to enhance the contribution of business to society. For students, that means developing their business skills and knowledge to improve their career readiness.
The University of Lincoln is a member of AACSB, a global nonprofit association connecting educators, students, and businesses to achieve a common goal: to create the next generation of great leaders.
English Language Requirements
Certify your English proficiency with the Duolingo English Test! The DET is a convenient, fast, and affordable online English test accepted by over 4,000 universities (like this one) around the world.