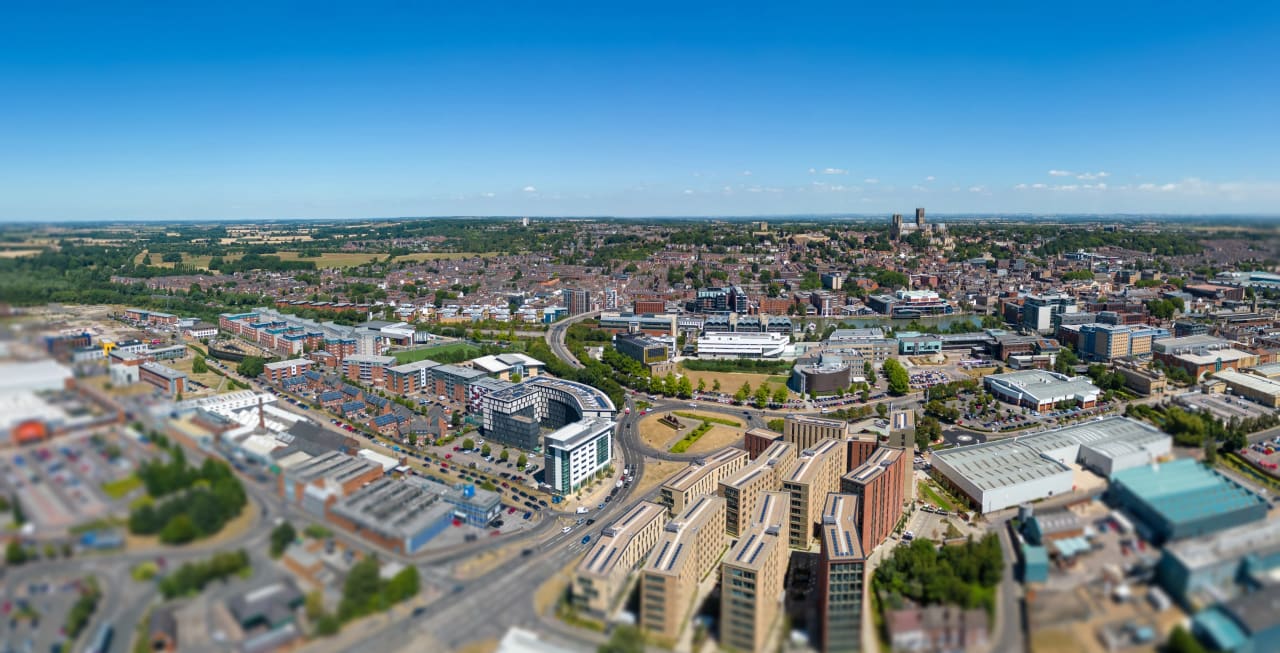 MA Fine Art
University of Lincoln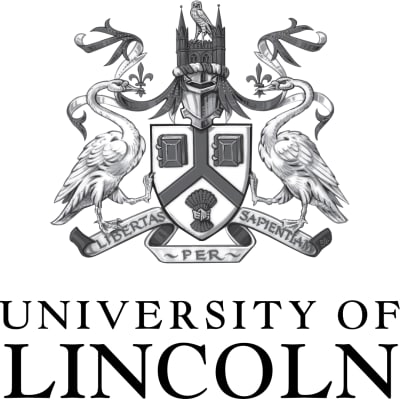 Key Information
---
Campus location
Lincoln, United Kingdom
Tuition fees
GBP 16,300 / per year **
Application deadline
Request info *
Earliest start date
Request info
* most of our postgraduate courses have no specific closing date for applications. Please allow enough time for your application to be considered prior to the start date. If you are an international student you may need to factor in time for your visa application. We would advise you to apply as soon as possible
** for international students | home students: £9,000
Discover Lincoln Wherever You Are in the World
Our webinars, subject masterclasses, question and answer sessions, and student panel talks are a great way to discover what it is like to live and study at the University of Lincoln.
Introduction
Welcome to MA Fine Art
MA Fine Art is a studio-based course that is aimed at those who wish to develop the critical, research, practical, and professional aspects of their art practice at the highest level.
This interdisciplinary program encourages creative risk-taking and intellectual inquiry. Alongside a strong emphasis on the richness and breadth of art from around the world, staff and students on the program are encouraged to take an active role in Lincoln's contemporary art community.
Students will have access to studio space and benefit from strong links with national and international artists and curators, which in the past have included working with the Collection, Lincolnshire Archives, The Blue Room, and others on collaborative projects.
A range of artists and professionals are invited to deliver guest lectures and tutorials as part of ART TALKS. Recent speakers include Assemble, Heath Bunting, Esther Leslie, Maurice Carlin, Danica Maier, Rachel Goodyear, and Alex Pearl.
Medium-specific specialist themes are available, recognizing the increased material focus of advanced practice in fine art.
Exhibitions
Students are encouraged to work professionally. As part of the course, the School has previously organized group exhibitions including General Practice, The Collection, The Blue Room, and Project Space Plus.
The course provides the opportunity to visit exhibitions and local galleries in Lincoln and there have been visits in previous years to Sheffield, Nottingham, London, and optional study overseas visits to Venice, Rome, and Berlin. Please see the Additional Costs tab for more information about the costs involved in these trips.
Features
A range of artists and professionals are invited to deliver guest lectures and tutorials as part of ART TALKS. Recent speakers include Heath Bunting, Matthew Burrows MBE, Rachel Garfield, Etcétera, Joy Sleeman, and JJ Chan.
Programme Leader Martin Lang is part of the University&rsquo's digitalization steering group. He makes paintings at the intersection of the digital and the analog, has presented his findings at conferences, and is featured in the book Painting, Photography, and the Digital: Crossing the Borders of the Mediums (2022). Martin has been publishing research on art activism since 2012. His forthcoming book Militant Aesthetics: Radical Art After 9/11, which will be published with Bloomsbury, is based on fieldwork research and interviews with a variety of art activist collectives over the last decade.
Senior lecturer Andrew Bracey is part of a research collective (Danica Maier, Andrew Bracey, Lucy Renton, and Sarah Bennett) that has developed the notion of the " controlled rummage as an artistic strategy". Working with the Lace Archive (Nottingham Trent University), they developed a body of artwork that was exhibited at Backlit Gallery (Nottingham, 2018), Ruskin Gallery (Cambridge, 2019), Constance Howard Gallery (London 2019), and which led to the publication of a book and journal article. Following this, Andrew has worked with the Tennyson Archive (Lincoln) to develop the method further, leading to new outputs and exhibitions – this time at The Hub/National Centre for Craft and Design (Sleaford) and the Collection Museum (Lincoln), and another book with critical texts by art historians and experts on archives and other art experts. Both iterations of this research project were awarded Arts Council Funding.
Interviews and Applicant Days
All applicants should submit a digital portfolio and statement, which will be reviewed. Shortlisted applicants will be invited to attend an interview where they will be required to present a portfolio of their recent artwork. For international applicants, we offer Skype interviews.
Prioritising Face-to-Face Teaching
At the University of Lincoln, we strive to ensure our students' experience is engaging, supportive, and academically challenging. Throughout the Coronavirus pandemic, we have adapted to Government guidance to keep our students, staff, and community safe. All remaining Covid-19 legal restrictions in England were lifted in February 2022 under the Government&rsquo's Plan for Living with Covid-19, and we have embraced a safe return to in-person teaching on campus. Where appropriate, face-to-face teaching is enhanced by the use of digital tools and technology and may be complemented by online opportunities where these support learning outcomes.
We are fully prepared to adapt our plans if changes in Government guidance make this necessary, and we will endeavour to keep current and prospective students informed.
"This information was correct at the time of publishing (July 2023)"
Curriculum
How You Study
MA Fine Art is based in a dedicated studio and the production of work through studio practice is central to the programme.
The structure of the course is designed to be supportive but geared towards independent research and practice. Teaching occurs through tutorials, critiques, seminars, lectures, visiting artists and curators, study visits, and, importantly, through sharing of research and ideas among the peer group.
Full-time students will be taught Tuesdays and Wednesdays (full day), as well as occasionally on other days. We expect all of our full-time students to work independently in addition to taught hours, to make up the full five days.
Part-time students will be taught on Tuesdays (full days) and some Wednesdays. Part-time students will be given a timetable upon enrolment in September for the whole academic year which will confirm which Wednesdays they will be in attendance. As a part-time student, there is an expectation of 2.5 days committed to studies per week which include teaching time.
It is expected that a full-time student will work independently for a minimum of 30 hours in addition to taught sessions, for part-time students it should be a minimum of 12 hours.
How You Are Assessed
Students are assessed in a variety of ways, including spoken presentations, written submissions, and the presentation of critically grounded artwork.
The University of Lincoln's policy on assessment feedback aims to ensure that academics will return in-course assessments to students promptly – usually within 15 working days of the submission date (unless stated differently above).
Artist-as-Curator (Core)
This module has two aims: to think professionally about the work they are making and how it can be displayed beyond the studio; and to develop knowledge of the role of the curator in contemporary art practice.
Students are supported to develop an exhibition proposal and to consider it in relation to an existing professional exhibition. They are encouraged to submit proposals for real-life exhibition opportunities.
This module is a live brief project that requires students to consider practical possibilities and limitations, alongside curatorial theory by staging a public exhibition at an off-campus venue. Students have the opportunity to work with industry professionals (such as curators and exhibitions officers) to develop a thematic exhibition in response to an object, collection or site.
A series of seminars (discourse 3) introduces students to exhibition history and curatorial theory, and how artists have used curation as part of their practice.
Workshop sessions to develop an exhibition proposal and how to locate and apply for exhibition opportunities at the beginning of the module. The workshops will then move on to the realization of a professional and public exhibition. Typically, these might include site visits where students work alongside curators to analyze the installation of exhibitions (from the technical aspects to the conceptual ones); and/or access to archives or museum stores where students engage with teaching and learning strategies such as object-based learning (where students study specific artworks or other objects in a museum collection, in person).
The students will be involved with both the production of practical studio work and a public exhibition off-campus. There is an expectation of independence individually and as a group, in addition to taught sessions that will offer staff and peer feedback on progress towards an exhibition. Students are expected to research and visit exhibitions to learn first-hand by example and pay attention to exhibitions and display qualities in the ART TALKS lectures.
Exhibition (Core)
The MA Fine Art course culminates with a large 60-credit module focused on the production of a body of work for public exhibition and accompanying events program. This module allows students to consolidate their knowledge and skills gained to date on the course in the self-directed production of artwork(s) for public exhibition. This intensive period of production provides students with the time and space to develop a substantial body of work that clearly evidences an understanding of, and critical engagement with, their chosen subject matter.
Each student is assigned an exhibition supervisor with whom they have a set number of meetings. Students also receive input from visiting artists and/or lecturers with the intention to disrupt the relationship between the student and supervisor and encourage students to take ownership of their decision-making. Further support is provided through regular exhibition and production meetings (Discourse 5).
Students are assessed on the professional finish, installation, and display of their artwork(s) which they contextualize, evaluate, and respond to questioning through a corresponding event of their choice typically a public event such as a symposium, panel discussion, workshop, or artist talk, or an individual 10-minute viva - and a written or video statement.
The focus of the student and the support in this module is on the professional display of their art in a group exhibition. A central element of the module is the generation of practical self-initiated studio work for an exhibition. Students will be supported by a studio supervisor who will meet with them at key points in the module to develop their work and to consider the best presentation of their work.
At set points in the module, students will respond to other feedback from peers, staff, and visiting artists in intensive crit sessions. These seek to challenge the student and ultimately push them on to make better work. It is important for students in this module to consider the audience and how to best articulate their work to others. Students will also visit exhibitions, both in taught sessions and independently, to learn from good (and bad) practices from industry. A seminar focused on curatorial issues will form part of the learning in this regard.
Regular group preparation and planning sessions for the exhibition will help students to organize other aspects of the public exhibition than their individual works. Students should bring forth the learning and good practice from the Artist-as-Curator and other modules into this final module. These taught sessions should be supplemented by peer-led planning sessions. It is expected that students work professionally, are organized, meet deadlines set, and are collegiate and considerate of others,
In addition to the exhibition, the students are expected to plan, develop and deliver a program of public events (symposium, exhibition tour, artist talk, workshop, or similar). This is in line with professional practice, where exhibitions are supplemented by a public program. This also offers students excellent experience for future practice, as such the exhibition and public events form a bridge to the professional world that begins at the close of this module and course.
Future Thinking (Core)
Transferable skills and professional practice are integral to this module, which aims to prepare students for life after the course. Students can reflect on the career choices and opportunities that artists and academics have taken by attending a series of visiting lectures called "ART TALKS", which are later unpicked in discourse seminars. After the midway point of the module, students will deliver their own public presentation in this vein, including a detailed discussion about the development of new artwork produced as part of the module. This assessment component measures transferable skills such as documentation of artwork, and visual and oral presentation skills.
Students are then introduced to future career options in fine art, arts journalism, and research. Students learn about the professional requirements for making funding applications, publishing in art magazines, and applying for doctoral research in a series of workshops. They then select one of these to develop further, as a piece of extended writing for assessment that puts into practice the research methods they learned about in the Research and Experimentation module. Whichever option they choose, it must contextualize the practical work that they made for the presentation. All students develop a public talk on their practice. This is supported through observation of visiting artists.
Research and Experimentation (Core)
This module enables students to explore the relationship between research and practice in fine art. Students learn about the historical, political, and ethical contexts of this relationship and reflect on how this applies to their own practices.
Students challenge their existing practice and establish the grounding for their art practice in future modules through practical experimentation. To do this they must explore new avenues, techniques, concepts, and/or materials. The resulting body of artwork should be informed and developed by both practical experimentation and research into contemporary art practice and theory. Consequently, students contextualize their studio experiments by researching contemporary art contexts, issues, and practices. This is achieved by visiting exhibitions; attending artist talks, symposia, and/or conferences; and reading current articles in academic journals and art magazines, as well as recently published books. They are asked to continuously reflect on both their research and experimentation and their ability to research and experiment is assessed through a portfolio of practical work and supporting documents.
Students learn about the (inter)relationship between research and practice in contemporary fine art through the following taught sessions.
A series of research methods workshops introduce how artists borrow research methodologies from philosophy, history, and the social sciences - creating exciting interdisciplinary approaches and new hybrid models. This is contextualized within the changing role of research in art education (related practical, political, and ethical concerns related to how and why research has emerged as such a key component to fine art education are explored here) and in contemporary art practice (e.g. artists who use archives or investigative techniques).
All students attend a program of artist talks by professional visiting artists and academics. In some cases, the visitor will also offer 1-2-1 tutorials or group workshops. In this way, students are exposed to a variety of professional opinions, experiences, and feedback on their work.
Exhibition visits and discourse seminars introduce and debate different examples of contemporary fine art practice and theory. They are designed to future-proof the module by necessarily engaging with up-to-date developments in the field.
Studio tutorials help students to develop an understanding of the relationship between their research interests and their experimental studio practice. Students will be expected to take on and synthesize different opinions on their work from a variety of staff.
Studio Culture (Core)
This module enables students to develop a professional practice through a focus on the studio as a fundamental aspect of art education. This is achieved in three ways:
An atelier is both the name of the artist's workshop and the place where artist apprentices used to be trained. This module resurrects this tradition in combination with new technology. Staff work in the studio, alongside students, using time-lapse cameras to analyze their use of time and studio space.
The midpoint of the module is marked by an open studio, where the students will engage directly with the invited public in dialogue about their work in progress and process. An artist statement will be written for this, which will be reviewed following public feedback and subsequently honed for summative assessment.
Students are assessed on their ability to document and critically reflect on their own use of studio space and to identify training needs or areas for improvement, to develop a personalized best practice for studio culture in a Studio Culture Portfolio. This experience is contextualized through ART TALKS, a program of staff and visiting artist talks, which exposes students to a wider variety of professional practices.
Students will focus on the importance of the studio to the making of work both physically and conceptually. Central to the module is the active use of the studio and an awareness of what works best for the student. By focusing on the what, why, and how of making, rather than on the final products, the learning in this module will shape the progress of work in other modules on the course and beyond. Students will keep an ongoing review and evaluation of best practices for studio work, based on observation of studio activity by staff and peers.
The first part of the module will focus on safe and efficient working procedures for materials, methods, and processes. This will be done in the MA studio, the surrounding workshops, and in other 'studio' type environments. Students will also have a workshop on professional documentation of artwork.
Students will be asked to consider how they use the studio currently and what they want to test out that is new during the module. From this, the students should identify and act on training needs or areas for improvement for studio activity.
A weekly seminar (Discourse 2) will take place in the studio to encourage debate around recent issues regarding the artist's studio including traditional models, post-studio culture, and the studio as artwork. There will also be a research trip to visit professional artist studios.
At the midway point, students will open the studio to the public. There will be consideration of the display of ongoing studio work to the public, as well as how to market the event. At this stage, the students will also write an artist's statement to articulate their practice. Feedback should be sought from the public and reflected on to form the basis for the progression of work and the statement for final assessment. The open studio should be documented to a high standard.
Consideration of the interpretation of studio work by others is a key part of the learning and will be engaged with through discussion with the public, written evaluation, and written artist statement. To succeed in this module the student should be actively involved with a studio culture throughout the whole module.
Career Opportunities
Previous graduates have gone on to have successful careers as artists, exhibiting their work (X-Church, Gainsborough; 20-21 Visual Arts Centre, Scunthorpe; Ferens Gallery, Hull), undertaking commissions (by UK Young Artists, and No Jobs in the Arts), and residencies (such as the Environmental & Sustainability Artist Residency at the Collection Museum and Usher Art Gallery, Lincoln). Some have been selected for prestigious exhibitions (such as New Contemporaries), have won art prizes (like the Artescape fellowship), and received Arts Council funding.
Other graduates of MA Fine Art have set up (and run) Turntable Gallery in Grimsby and Lumo Workshop – an artist-led community arts organization. Others still have undertaken curatorial internships and doctoral research.
The University Careers and Employability Team offers qualified advisors who can work with you to provide tailored, individual support and career advice during your time at the University. As a member of our alumni, we also offer one-to-one support in the first year after completing your course, including access to events, vacancy information, and website resources; with access to online vacancies and virtual and website resources for the following two years.
This service can include one-to-one coaching, CV advice, and interview preparation to help you maximize your future opportunities. The service works closely with local, national, and international employers, acting as a gateway to the business world.
English Language Requirements
Certify your English proficiency with the Duolingo English Test! The DET is a convenient, fast, and affordable online English test accepted by over 4,000 universities (like this one) around the world.