Master in
Master in English Studies
University of Latvia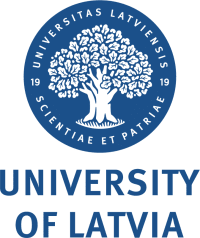 Introduction
Faculty of Humanities.
Awards: Master Degree in Humanities in Language Studies.
Amount of credits: 80 credit points or 120 ECTS.
Accreditation: study program is licensed, will be accredited within two years (according to national legislation).
This study programme seeks to provide an opportunity for an in-depth understanding of English studies from literary, linguistic and language acquisition perspectives and the ability to undertake independent research. These areas are in the focus of the core courses, while elective courses aim at enhancing the knowledge in particular areas.
Living in Latvia
Latvia is a member state of the European Union and Schengen area. Its capital, Riga is the metropolis of the Baltic region. Riga is listed among the world's best student cities. It is a safe city. Life in Latvia is not expensive compared with Western European countries. Latvia offers affordable education. You can find more information in the practical handbook for international students.
Curriculum
Students will study courses such as Literature and society, Discourse analysis and critical discourse analysis studies, Foreign language acquisition - theory and practice, Research methodologies etc. An internship is available during the third semester.
Scholarships and Funding
EU/EEA/Swiss citizens and EU permanent resident status holders can compete for a state-financed study place.
EUR 500 per month - citizens from these countries are eligible to apply for a Latvian state scholarship.
Temporary students' residence permit holders can work 20 hours per week.
Career Opportunities
Studies enable students to consider a whole range of employment options - at educational institutions, public administration agencies, translation and terminology centres, non-governmental organizations, the EU structures as well as in media or publishing, business or international organisations. In addition, students' exposure to job situations related to MA students' study fields and consolidation of skills in these fields during their internship, expand their future employment opportunities.