Master in
MEng in Extraction Metallurgy (Research)
University of Johannesburg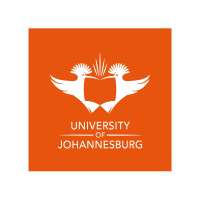 Introduction
​​​Engineering Metallurgy
The Department of Metallurgy maintains strong links with the metal industry within South Africa, providing undergraduates with exposure to a wide range of metal-related operations. The exposure equips graduates with sound knowledge of metal production, design, and manufacture.
Responsibilities
Metallurgical Engineers are skilled in the production of metals and metallic materials. They also play a vital role in assessing the suitability of metals for use in metallic goods, the development of ways to process metals and convert them into useful goods.
Extraction Metallurgists specialize in the extraction of metals and minerals from the run of mine ores. They control, design process improvements to optimize the recovery of metals and minerals from ore. Often these processes require further refinement to purify metals extracted.
Extraction Metallurgists are also focused on recovery efficiency and cost control. A sampling at various stages in the process is an important aspect of plant control to ensure target recoveries are achieved. Sampling analysis requires metallurgists to be familiar with chemical analysis and other sophisticated analytical techniques.
Program Outcome
The purpose of the program is to develop a graduate with advanced abilities in appropriate analytical and research skills relevant to engineering design and synthesis to solve engineering problems of society at large. The program will develop an advanced capability to conduct research independently and as such promoting a lifelong learning approach.
Career Opportunities
Employment opportunities that exist across a range of industry settings, within the field of metallurgy and allied industries:
Extractive Metallurgist / Metallurgical Engineer
Hydrometallurgical Engineer
Metallurgy / Mineral Processing Consulting
Metallurgy / Mineral Processing Research
Physical Metallurgist / Materials Engineer
Pyrometallurgical Engineer