Master in
MArch / MArch in Design, Theory and Practice
University of Johannesburg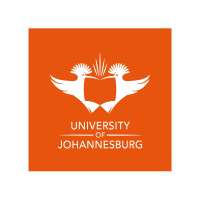 Introduction
The purpose of the MArch (Design, Theory, and Practice) is: The student obtaining this qualification will demonstrate competency in analyzing and applying the principles of the fashion system from production through to consumption in order to meet market demands.
At the Faculty of Arts Design and Architecture, we believe that art, architecture, and design can make this world a better place.
We are deeply invested in ensuring that our students learn to be proactive about finding and creating situations where they can put their knowledge, skills, and values into practice.
We, the hashtag generation.
With the rise of the internet and the strong presence of social media, we have become an interconnected society in which people from different cultures and beliefs can share ideas instantly. Therefore it is important to us to incorporate the global art, design, and architecture community into what and how we teach.
Creativity is embracing each other's differences.
FADA houses all the creative disciplines under one roof and with this, we maintain a strong focus on sustainability and relevance and engage actively with the dynamism, creativity, and diversity of Johannesburg and the rest of the world. With the eight creative disciplines at FADA, Architecture, Interior Design, Industrial Design, Multimedia Design, Fashion Design, Graphic Design, Visual Art, and Jewellery Design, we expand each of these fields beyond their traditional boundaries through internal and external collaborations.
Always on top of change.
FADA works closely with the industry to ensure that its professional programs remain relevant and competitive. Our graduates are employed nationally and internationally in diverse areas of the industry, or work as freelance designers, architects, or independent artists. Whatever their preference, they have been thoroughly prepared as professionals in the highly competitive fields of art, design, and architecture through creative and entrepreneurial development, which are key elements in the programs offered.
Reasons for studying at UJ
UJ offers not only a special program called the First Year Experience to help orientate students throughout the first year but we also offer a Senior Student Experience that gears students toward the workplace!
Grab the opportunity to participate in a variety of sports and train alongside Olympians and Paralympians on state-of-the-art pitches, tracks, and fields, or just keep fit by joining one of the gyms on each of our 4 campuses.
Be part of a young, vibrant, and agile university that reflects and adapts easily to our country's aspirations, while maintaining global relevance through numerous international partnerships.
178 Internationally respected and accepted qualifications.
Join a university that cares enough to have raised over R300 million since the start of 2016 in order to support the Missing Middle Campaign. UJ also ensures that more than 6 000 needy students have two healthy meals per day.
Study in the vibrant City of Gold – the economic hub of South Africa. Join a vibrant, cosmopolitan, progressive group of students and academics on their way to re-imagining the future!
UJ offers an amazing on-campus experience whether you live in one of UJ's residences, belong to a day house, or whether you just want to socialize at the Student Centres on all campuses.
We ensure the health, safety, and security of all our students through our own on-campus health services and UJ Protection Services.
Did you know that during the first five years of UJ's existence it doubled its targeted research output and to this day, continues to break records!
Rankings
Shanghai Ranking
World Rankings: 601-700 in the world / 5th in South Africa and 6th in Africa
Global Ranking of Academic Subjects (GRAS):
Hospitality & Tourism Management: 18th in the world, 1st in South Africa and Africa
Sociology: Top 150 in the world, 1st and only one ranked in South Africa and Africa
Public Administration: Top 150 in the world, 1st and only one ranked in South Africa and Africa
Education: Top 300 in the world, 1st in South Africa and Africa
Earth Sciences: Top 300 in the world, 2nd in South Africa and Africa
Geography: Top 300 in the world, 2nd in South Africa and Africa
Chemical Engineering: Top 400 in the world, joint 1st in South Africa and Africa
Political Sciences: Top 400 in the world, 3rd in South Africa and Africa
Physics: Top 400 in the world, 3rd in South Africa and Africa
Management: Top 500 in the world, 1st in South Africa and Africa
Ecology: Top 500 in the world
Quacquarelli Symonds (QS)
World Rankings: 434 in the world, in the Top 1.4% / 3rd in South Africa and Africa
Subject Rankings:
English Language & Literature: Top 250 in the world, joint 3rd in South Africa and Africa
Chemical Engineering: Top 350 in the world, joint 3rd in South Africa, and joint 4th in Africa
Education & Training: Top 350 in the world, 5th in South Africa and Africa
Economics & Econometrics: Top 400 in the world, joint 4th in South Africa, and joint 5th in
Africa Agriculture & Forestry: Top 400 in the world, 6th in South Africa
Physics & Astronomy: Top 450 in the world, joint 2nd in South Africa, and joint 3rd in Africa
Environmental Sciences: Top 450 in the world, 6th in South Africa and Africa
Chemistry: Top 500 in the world, joint 3rd in South Africa, and joint 6th in Africa
Mechanical, Aeronautical & Manufacturing Engineering: Top 500 in the world, 5th in South Africa
Medicine: Top 650 in the world
QS Graduate Employability Rankings:
Top 500 in the world, joint 4th in South Africa
Times Higher Education (THE)
World Rankings: 601-800 in the world / Joint 7th in South Africa
Subject Rankings:
Law: Top 201+ in the world, joint 4th in South Africa and Africa
Education: Top 300 in the world, joint 3rd in South Africa and Africa
Psychology: Top 400 in the world, joint 2nd in South Africa and Africa
Arts & Humanities: Top 400 in the world, joint 3rd in South Africa and Africa
Social Sciences: Top 400 in the world, 4th in South Africa and Africa
Life Sciences: Top 500 in the world, joint 4th in South Africa, and joint 5th in Africa
Business & Economics: Top 600 in the world, joint 4th in South Africa, and joint 6th in Africa
Engineering & Technology: Top 600 in the world, joint 4th in South Africa
Clinical & Health: Top 600 in the world
Computer Science: Top 800 in the world, joint 4th in South Africa
Physical Sciences: Top 800 in the world
THE Young University Rankings: 173 among young universities, 4th in South Africa
THE Emerging Economies University Rankings: 116 among universities in emerging economies, 7th in South Africa
US News & World Report's Best Global Universities Rankings (BGUR)
World Rankings: 378 in the world / 5th in South Africa and Africa
Subject Rankings:
Geosciences: 222 in the world, 2nd in South Africa and Africa
Chemistry: 280 in the world, 1st in South Africa and Africa
Social Sciences & Public Health: 287 in the world, 5th in South Africa and Africa
Physics: 289 in the world, 3rd in South Africa and Africa
Engineering: 392 in the world, 2nd in South Africa, and 4th in Africa
Plant & Animal Science: 424 in the world
Environment/Ecology: 463 in the world