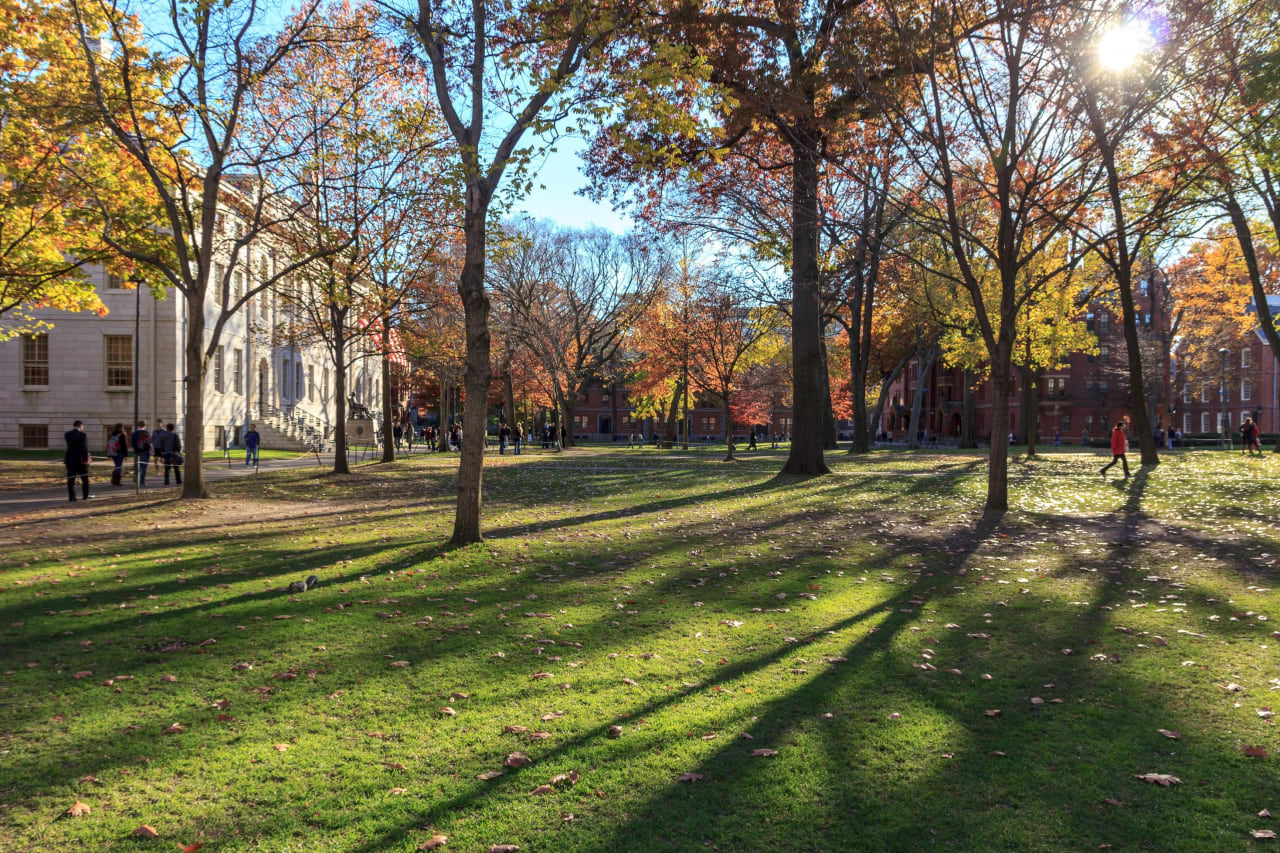 Master in
Master of Public Administration
University of Illinois at Chicago College of Urban Planning and Public Affairs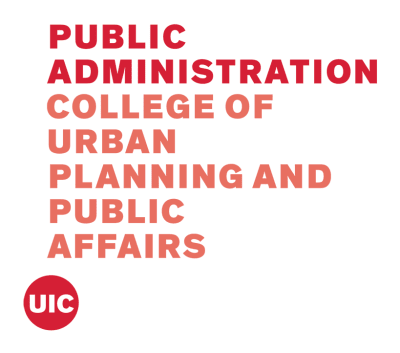 Key Information
---
Campus location
Chicago, USA
Application deadline
Request info *
Earliest start date
Request info
* International students - April 1st
** - in-state students; $13,950 - out-of-state and international students
Scholarships
Explore scholarship opportunities to help fund your studies
Introduction
An MPA degree can provide you with an opportunity to influence the communities you live in – the cities, states, and nations around the world. Employment demand for professionals with leadership, financial management, policy analysis, and other skills imparted by the MPA degree has never been stronger.
Recognizing the multidisciplinary nature of the field, the UIC MPA program faculty represent mastery of many disciplines. Their academic training and research interests cover a broad range of relevant areas including law, management, political science, statistics and research methods, survey research, sociology, economics, business, organizational theory and decision making, human resources, budgeting and finance, and information technology. The program's full-time faculty is complemented by several distinguished adjunct professors who are recognized practitioners in the areas of public policy, law, and administration.
MPA Mission Statement
The UIC MPA program promotes excellence through professional education in a diversity of public service careers in public, nonprofit, and private sectors, informed by scholarly research, engaged with administrative and policy communities, and dedicated to ethical and equitable practice.
Alumni Testimonials
"The MPA program helped me obtain a skill set that includes Data Analysis, Strategic Management, Budgeting, and Personnel Management. All of these have allowed me to advance in my career. I would highly recommend the UIC MPA program to someone interested in pursuing a degree in public service. The program does a superior job at providing a varied and deliberate curriculum to students, allowing them to obtain the necessary skills to be successful in the field." Liz Ziemba | MPA Alum
"I chose the UIC MPA program due to its flexibility both in class times and academic focus. As an arts-focused individual, I liked that I was able to combine my interest in arts administration with nonprofit management and learn more about the practicalities and functionalities of art organizations at the service level." Eden Sabala | MPA Alum
"The MPA program has been essential to the trajectory of my career. I don't think I would have been able to transition to my current role in management consulting without this degree and educational experience. Our Capstone project was a perfect preview of the work I would be doing in my current fundraising consulting role and helped me gain real-life experience managing a project, communicating with a client, and maintaining a professional relationship with my classmates during a high-pressure and high stakes semester." Libby Pappas | MPA Alum
"My experience in the UIC MPA program was very positive. The people are great, the community is welcoming and diverse, the teachers are passionate, the program is flexible and affordable, and the courses take on topics that are extremely relevant to the work of public administrators." Max Dulberger | MPA Alum
"The approach of the MPA program is perfectly designed for those looking to learn practical skills from experienced educators and engaged students. The carefully organized and diverse coursework allows students to really hone in on their interests and work on useful and pragmatic projects that directly translate to real-world experience. Near the end of my time with the program, I felt extremely prepared to take the next step in my career as a public servant –I was lucky enough to have accepted a full-time job in municipal government six weeks before graduation." Joe Harney | MPA Alum
"The MPA program at UIC exceeded all my expectations during my time. I chose the program due to my desire/career in public service. Every aspect of the program was beneficial to my life and career. I learned various management skills from project management, human resource management, and strategic planning and management, among others. Prior to this program, although I had a goal to obtain a Master's; I didn't know which field would be a fit for me. It wasn't until I took project management that I became so engulfed in finding positions catered to this field. In retrospect, this program helped me discover my career. A huge thanks to the CUPPA department staff for their open availability to discuss career goals and acknowledge our personal struggles as adults and students. I would highly recommend the MPA program as I am pursuing both the CAPM and PMP certifications; while also weighing various career options." Veronica Prince | MPA Alum
Accelerated MPA
The accelerated MPA is a full-time degree program designed to provide you with all of the requirements for an MPA while preparing you for a career in the public sector.
Classes are scheduled so that full-time students can complete the program in 15 months. These courses will be offered during the daytime and are available to both domestic and international students.
Applicants that are interested in the accelerated MPA program should follow our standard application procedure.
Degree Requirements
Students are required to complete a minimum of 54 credit hours. Students must select one of five areas of concentration:
Public Management includes courses in organizational theory and public management, innovative management practices, program evaluation, and special topics courses in decision-making, strategic management, and leadership.

Information and Performance Management Track– introduces technology issues in public management, including e-government, database management, and the use of technology in public and nonprofit organizations. UIC is one of a handful of PA programs to offer such a specialization, despite the increasingly information-driven environment of public and nonprofit administration. All courses offered online.
Survey Methods Track– includes courses in survey planning and design, sampling and estimation methods, the psychology of survey measurement and cross-cultural survey measurement. All courses offered online.
Emergency Management and Continuity Planning Track– includes courses in foundations of emergency management and continuity programs and strategic management. All courses are offered online.

Nonprofit Management provides specialized expertise in the nonprofit sector including theory, history, management, and fundraising and financial management in nonprofit organizations. Students examine the relationships between nonprofit organizations and government such as the civic base of the nonprofit sector, intergovernmental and inter-sectoral relations, advocacy, lobbying, and nonprofit budgeting for government contracts and grants.
Financial Management includes courses in budgeting, the management of the financial affairs of government, accounting, economics, and special topics courses in areas such as public finance.
Urban Governance and Management includes courses in intergovernmental management, topics in management and leadership in public organizations, civic engagement, and urban public policy.

Local Government Administration Track– includes courses in local government management, intergovernmental management, and urban expertise across the university in courses such as urban policy, urban politics, and local economic development.

Public Policy requires courses in Public Policy Analysis and Advanced Data Analysis; Students must also take two courses (8 credit hours) in one substantive policy area such as public health, education, criminal justice, environmental policy, science, and technology policy, economic development, housing, transportation, community development, and social policy. These courses must be selected with the approval of the student's advisor and maybe in the department or other departments and schools within the university.
The majority of our MPA courses are offered on weeknights from 6 pm-9 pm to accommodate our students who work full time.
Admissions
How to apply to the MSCA, MPA or MPP Programs
Step 1: File an online application through the following website: Graduate College Application.
After you submit the online application you will need to wait for your application to be processed. Once it has been processed by the system (2-3 days) you will receive an email with a link to your application summary. This is where you will upload your supporting materials (resume, personal statement, writing sample, and input your recommender's email addresses). You will be required to submit copies of all transcripts. If you are accepted into the program you will be required to submit sealed official transcripts that will be crosschecked with your uploaded copies.
Step 2: The following materials must be uploaded to the electronic submission system. (Please upload the documents in the PDF format.)
Upload official copies of Registrar issued transcripts from all institutions attended (Students are REQUIRED to upload transcripts. Do not send in hard copy transcripts. The Department cannot upload transcripts on the behalf of applicants.)
Three letters of recommendation (you must input your recommender's email address in the application summary. The system will send an upload link to your recommender's email address.)
Personal statement (1-2 pages in length). Please identify a concentration in your statement. You may use the following as an outline for your personal statement:

What are your background and academic interests?
Why did you decide to study public administration/ public policy at the graduate level?
What are your professional goals?
How does our MPA/MPP degree fit into your short and long-term plans for your professional career?

Resume
A sample of your written work no more than 8-10 pages double-spaced in length. Academic writing samples are preferred.
TOEFL/ ILETS Scores: International students must submit TOEFL scores (institution code 1851) or qualify for a waiver. Test scores cannot be more than two years old
Application for Graduate Appointment (if you wish to be considered for a research assistantship, must submit GRE scores) GRE scores (required for MPA applicants requesting program administered financial assistance; optional for MPA applicants who are not requesting aid) Submit scores to UIC's institution code: 1851
Requirements
The Department of Public Administration requires an undergraduate grade point average of at least 3.00 (A= 4.00) for the final 60 semester (90 quarter) hours of baccalaureate study, including all of the work taken in the term in which the student began the final 60 semester hours of study (programs may require a higher GPA). If your GPA is below 3.0, your application must be approved by the Graduate College.
International Students are required to submit TOEFL/ILETS scores.