MSc in
Master of Science in Publishing
University of Houston-Victoria College of Arts and Sciences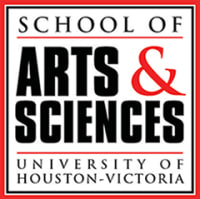 Scholarships
Explore scholarship opportunities to help fund your studies
Introduction
The Master of Science in Publishing is an academic degree program that focuses on the history, development, and current practice of publishing. The program integrates literary and cultural studies with practical skills that reflect the dynamic technological changes within the publishing industry. UHV supports an online community where students participate in distance learning through lectures, critiques, meetings, and interactive projects.
UHV is the home of American Book Review, Cuneiform Press, Centro Victoria, The Society for Critical Exchange, and symploke. Working under the guidance of our nationally recognized faculty, you will explore acquisitions, book and magazine design, professional editing, publicity, marketing, and become familiar with cutting-edge software such as InDesign, Illustrator, and FontLab.
Field trips, readings, guest lectures, and internships are at the core of this dynamic program. Courses are offered in English, History, Marketing, Communication, Curriculum & Instruction, and Management. Alumni from our program go on to become editors, published writers, directors of their own publishing houses, or enter the industry with a practical, intellectual foundation in the history of publishing as well as the skills necessary to compete in the job market today.