Master in
Master in International Public Affairs
University of Bucharest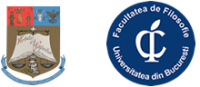 Introduction
All courses are completely taught and examined in English.
This two-year degree program aims to prepare future professionals of public affairs for higher adaptability to multicultural and increasingly digital work environments, while contributing to advancing the local, national and global sustainable development and social responsibility efforts.
More specifically, the program creates and develops expertise in international public affairs particularly (but not exclusively) for
1) the international relations, public communication or social responsibility/sustainable development units of
the institutions and specialized agencies of the United Nations (UN) system;
the institutions and specialized agencies of the European Union (EU);
intergovernmental organizations;
ministries or agencies of the central public administration;
the local public administration;
non-governmental organizations;
2) the administrative and technical staff of embassies and cultural institutes;
3) the governmental and non-governmental organizations active in priority areas for the UN agenda;
4) think-tanks or free-lance political consultancy in international affairs.
In addition, the program provides the opportunity to develop specific expertise and skills which are currently in high demand for
the implementation of the United Nations agenda 2015-2030 (Sustainable Development Goals - SDGs), especially in matters related to the coordination, analysis and evaluation of public policies and strategies for sustainable development;
the creation, monitoring and evaluation of the social and environmental sustainability reports legally required in the European Union for all companies, as part of their corporate social responsibility strategies.
Among the very few of its kind in the world and unique in both Romania and the region, the program focuses on professional and individualized training, with about 80% of the instruction time allocated to seminars, policy workshops, internships, individual tutoring and professional mentoring.
Apart from an individual academic supervisor for the entire duration of their studies, all students have access to different mentors from partner institutions in the field of international public affairs which are active in Romania or abroad.
In addition, students are also fully integrated into projects within which they are required to develop solutions to real problems of the partner institutions.
Not least, almost each week, guest experts from Romania or abroad offer lectures and small group seminars that help students familiarize with the challenges of the current labour market and provide more specific knowledge and/or skills.
Instead of an MA thesis, at the end of the program students are required to defend publicly a capstone project (i.e. application of the knowledge and skills acquired throughout the program to examine or evaluate a specific real life problem).