Master in
Master in Advertising and Digital Communication
University of Bucharest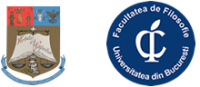 Introduction
This MA Programme is organized and hosted by the Faculty of Journalism and Communication Studies of the University of Bucharest. It is endorsed by Government Decision no. 581/2013 on Accreditation of university master degree programs and on the number of students that can be enrolled in the academic year 2013-2014, published in Monitorul Oficial, Part I no. 500 of 08.08.2013.
Tuition Capacity: 50 master students
Transferable Credits: 120
Duration: 2 years (4 semesters)
No. of hours per week: 15 (5:30 p.m – 8:30 p.m.)
The MPCG curricula courses are integrally taught in English by reputed professors of the Faculty of Journalism and Communication Studies, as well as from other prestigious faculties/universities in Romania and in other EU countries (visiting professors involved in the Erasmus Programme)
Mission / Objectives:
In terms of professional competencies and skills, "Media, Public Communication, and Globalization" (MPCG) offer students the opportunity to understand, reflect and act upon an integrative model of public communication, both on the public arena and through the new and "old" communication technologies. In this respect, our professors propose the latest concepts, theories, principles and fundamental methods of research in communication and media studies, in a globalized social exchange of information. Our master students will feel motivated to contribute to the development of theoretical and applied areas that have been under-represented in research, such as the performance studies, anthropology of transition stages, the semiotics of new media, global communication, etc.
Programme Director:
Conf. Univ. Dr. Ruxandra Boicu
Ideal Students
Targeted Candidates
"Media, Public Communication and Globalization" MA Programme equally addresses bachelor or master graduates of the Faculty of Journalism and Communication Studies, Erasmus students, graduates of the faculties of sociological, humanistic or artistic studies (Communication, Language and Literature, social, political, administrative sciences / studies, theater, religion, arts, etc.) or graduates of other related studies, provided they have the necessary communication competences in English, at least at the intermediate level.
Curriculum
Courses (Selection)
Semiotics - Professor Dr. Daniela Frumușani
Performance and Creative Communication - Professor. Dr. Marian Popescu
Global Communication and NT - Associate Professor Dr. Georgeta Drulă
Web Documentary – Narrative Structures - Associate Professor Dr. Mirela Lazăr
Communication Ethics - Associate Professor Dr. Raluca Radu
Visual rhetoric. An introduction - Associate Professor Dr. Costin Popescu
Gender and Politics – Associate Professor Dr. Oana Băluță
Formats of the Televised Electoral Debate (A Contrastive Approach) - Associate Professor Dr. Ruxandra Boicu