Master in
Master in Greening Energy Market and Finance
University of Bologna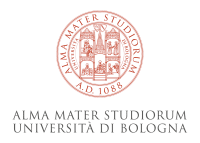 Introduction
Given his expected key role in favoring the transition to a more sustainable economy, the SEE must combine a number of competencies usually belonging to different profiles as the engineering knowledge of green sources of energy, the competencies in a sustainable economy, and the quantitative skills in risk management and financial engineering. This interdisciplinary approach is meant to educate such a pivotal contribution to the setting of a vital economy with an environment-preserving behavior that aims to preserve a vital economy combined with an awareness of the environmental impact.
Another important element proposed by Grenfin is the close collaboration between university and business with innovation both in terms of content and teaching methodologies, inspired by the business approach and the resolution of concrete cases.
The course proposes three different curricula:
Renewable Technologies
Environmental Finance
Climate and Business Science
5 reasons to enroll in Grenfin
to be committed to face the new challenges of a transforming world with an inclusive global view
to contribute to the decarbonizing process of the EU economy through investment in knowledge and competencies in the Energy Sector
to be part of an innovative and interdisciplinary educational approach to educate the ""hero of the green economy"", i.e. the Sustainable Energy Expert, having the pivotal role to assure for a vital economy with an environment-preserving behavior
to support the development and consolidation of a long-lasting network and cooperation among industries and academia in the Energy Sector
to experience innovative methodologies and give a contribution to disseminating best practices to address energy cross-border challenges in view of sustainable development of the EU
Scholarships and Funding
University students may obtain financial support during their studies from the Emilia Romagna Region, the University of Bologna, and other external bodies. Check the requirements to apply for financial aid.