MSc in
MSc in Toxicology
University of Birmingham - College of Life and Environmental Sciences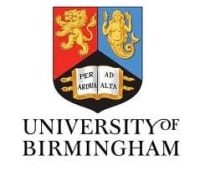 Introduction
Our Toxicology MSc is designed to meet the future needs of the sector, with contributions by international toxicology experts. The School of Biosciences is internationally recognised as a major centre for toxicology, offering integrated research-led teaching within a highly interactive teaching environment.
This programme provides vocational training in the theoretical, clinical and laboratory aspects of toxicology.
You will learn about the nature and mechanism of adverse effects of chemicals such as those found in industry, in the household, in agriculture, in medicine and those that occur naturally in the environment. We give particular emphasis to molecular and cellular mechanisms of toxicity and risk assessment.
Our Toxicology programmes are designed to meet the future needs of the sector, with contributions by international experts from the pharmaceutical industries, contract research companies, and government and external toxicology centres.
The MSc Toxicology programme provides training in theoretical, clinical and laboratory aspects of toxicology and acts as a conversion course, taking students from a variety of backgrounds and giving them new skills to enable them to move into research and employment in the field of toxicology and related disciplines.
Scholarships and Funding
Postgraduate Loans for Masters students
Student Finance England's new Postgraduate Loan application service is now open for Master's degrees in the UK. The Postgraduate Loan for Masters's study will be:
A contribution towards the costs of study, i.e. it will be at your discretion to use the loan towards fees, maintenance costs or other costs;
Non-means tested;
Paid directly to you into a UK bank account;
Scholarships and studentships
Birmingham Masters Scholarship
We are offering over 200 awards of £2,000 to support the brightest and best applicants wishing to undertake Master's study at the University during 2023-24.
Postgraduate Progression Award
Our Postgraduate Progression Awards offer final-year undergraduates at the University of Birmingham a fee discount of £1,500 for postgraduate taught study.
International students can often gain funding through overseas research scholarships, Commonwealth scholarships or their home government.
Curriculum
The MSc is of 12 months duration commencing late September and can be taken either full-time over one year or part-time over two years. It comprises six 20-credit taught modules and a 60-credit research project. There are two taught modules in both semesters 1 and 2 that run in parallel and are taught on Monday-Tuesday and Thursday-Friday respectively making the course suitable for part-time students who can take one module each semester over a 2-year period:
Semester 1
Metabolism and Mechanisms of Toxicity
Forensic, Clinical and Occupational Toxicology
Practical Skills for Toxicologists
Semester 2
Assessing Toxic Potential
Regulatory Science and Toxicology for the 21st Century
Integrated Toxicology
Twenty credits of generic and specific training are embedded throughout the taught modules reinforcing teaching and providing a wide variety of transferable skills. A final synoptic exam encourages the development of an integrated view of the subject. During the year you will make several site visits to establishments involved in toxicological research and development. International experts from outside the university make a substantial contribution to the taught modules and the material covered is driven by the needs of the industry for toxicology training.
Research project
This takes place over 12 weeks from May to August and is an opportunity for the student to select a research topic from their area of interest. Projects can be based in the University, a research institute, a hospital, an environmental agency or in the industry in this country or overseas. They can be laboratory-based, computer-based or literature/survey-based. So a wide variety of exciting opportunities are available but in all cases, students will investigate a toxicological problem in depth and write a detailed report of their findings for submission.
Collaborating organisations have included:
Cancer Research Campaign laboratories
the Regional Toxicology Unit
AstraZeneca
GlaxoSmithKline
Unilever
the Health Protection Agency
the MRC Toxicology Unit
the MRC Institute for Environment and Health
the National Center for Toxicological Research, Jefferson, USA.
There is an industry-sponsored prize awarded annually for the best project dissertation
Recent project titles offered to MSc Toxicology students
Molecular pathology of radiation‐induced mammary tumours
Does x-ray-damaged DNA persist in tissues long after their initial irradiation?
In vitro alternatives to determine skin sensitization of agrochemical products
Identification and characterization of novel regulators modulating programmed cell death and tissue recovery
Target Safety Review of PI3 Kinase Inhibition
Cellular responses and resistance to histone deacetylase inhibitor treatment in Burkitt'sLymphoma
Endocrine disruptors: over‐hyped or serious risk to human health?
Phytoestrogens: beneficial or hazardous to human health?
Analysis of phospho‐proteomic datasets from human breast cancer cells addicted to FGFRsignaling
The role of MCL1 in Breast Cancer Cell Survival
Do supramolecular iron cylinders inhibt DNA repair
Utility of In vitro models of the respiratory tract to replace animal models for agrochemical safety testing
Indentification of novel anti‐tumour agents from marine sediments
Characterisation of nitroreductase‐ an enzyme proposed for use in cancer gene therapy
The cellular role(s) of the enzymes NQO1 (cytosolic NAD(P)H: quinone acceptoroxidoreductase 1) and NQO2 (NRH: quinone oxidoreductase 2)
Bacterial Toxins: structures, mechanisms, use and abuse
The role of Dynasore in intracellular membrane trafficking
Cracking the code of suspended animation
Structure‐activity and safety assessment of chloroacetanilide pesticides and their environmental metabolites
An assessment of the health effects of addition of fluoride to drinking water
Effect of topoisomerase II inhibitors on genome stability
Toxicity of novel ferrocene analogues
ZnO nanoparticle-mediated toxicity and perturbation of algae‐Daphnia kairomone signalling
Optimisation and validation of a high‐throughput imaging system for Daphnia toxicity tests; automating the measurement of key phenotypic endpoints for use in environmental risk assessment (ERA) and in the context of adverse outcome pathways (AOPs).
Crystallographic structure determination of E. coli nitroreductases.
Epigenetics effects of vitamin B12 in clones
Epigenetic key players in sex determination for toxicological model organism
Program Outcome
Specific programme aims
The MSc in Toxicology programme aims to:
provide broad, modern training in the theoretical and practical aspects of toxicology
prepare individuals to collate, interpret and communicate toxicological information
provide an opportunity to study at the cutting edge of research in a chosen specialist field of toxicology in clinical practice, industry or academia
develop student awareness of the importance of toxicology to industry, health, the environment and society
Skills gained
As well as specialist disciplinary knowledge, graduates of the MSc Toxicology programme will also acquire many transferable skills such as the ability to design experiments using a variety of research techniques, collate and interpret the data, use specialist computer software packages to predict metabolism and toxicity, communication and interpersonal skills, which will all provide an appropriate grounding for employment or further study.
Career Opportunities
What can I do with an MSc in Toxicology?
The success rate of students in the MSc in Toxicology programme is approximately 95% and the career opportunities are excellent. Even in times of economic hardship toxicology remains a necessary and important area for funding. The current concern over environmental safety adds to these opportunities.
Those completing the programme in recent years have been employed, for example, in:
the pharmaceutical industries
contract research laboratories
government bodies such as the Health and Safety Executive, Health Protection Agency, Food Standards Agency
NHS Poisons Units
water research establishments in pollution control
hospital and research laboratories
Dr J D Kilgour, MSc in Toxicology graduate. Now working as a Product Toxicologist



"In my experience, the course is well recognised and held in high regard throughout the industry."
Approximately 30% of our students have gone on to study for a PhD in a specialist area of toxicology. It is encouraging that almost all of our graduates stay in the general field of toxicology.
The high involvement of external contributors in the delivery and planning of the programme ensures that the content is always relevant to employers' needs and that students make contact with potential employers.
Careers
Toxicology relates to many aspects of our everyday activities, so a career in this field promises to provide a variety of opportunities aimed at improving the standard of life and the environment. Career opportunities are excellent, as even in times of economic hardship toxicology remains a necessary and important area for funding.