MSc in
MSc in Physical Education and Wellbeing
University of Birmingham - College of Life and Environmental Sciences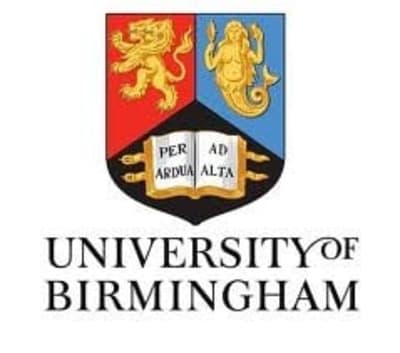 Key Information
---
Campus location
Edgbaston, United Kingdom
Study format
Distance Learning, On-Campus
Tuition fees
GBP 10,530 **
Application deadline
Request info *
Earliest start date
Request info
* for international students requiring visas / 31 August 2023 is the application deadline for UK students
** for UK full-time students | for international full-time students: £23,310
Introduction
Our Physical Education and Wellbeing MSc is a nationally and internationally relevant evidence-based programme, which is applicable to primary, secondary and further education. There is also the possibility for Accreditation of Prior Certificated Learning (APCL) for postgraduate degrees (eg, PGCE).
Please be aware that students wishing to use APCL credits towards their degree will not be eligible to apply for a Postgraduate Loan for Master's study in the UK.
This programme seeks to support the continuing professional development of practising and prospective physical education teachers, youth physical activity leaders, assistants or coaches working with young people in schools.
It is expected that students taking the programme will develop the skills to allow them to critically evaluate new developments in theory, research and practice and integrate this knowledge where appropriate into their practice. The distinctiveness and knowledge of students graduating from the qualification will place them in an ideal position to inform the future direction of the profession by taking leadership positions and challenging current practices and/or by engaging in further study at the PhD level.
International students: Please check your visa requirements before applying as most of the sessions in this programme are delivered online via distance learning.
The course is based on the latest evidence, research and innovations in the field of physical education and sports pedagogy. Students will learn in a community of learners with like-minded prospective or current practitioners interested in improving young people's experiences of physical activity and sport. The course will also strengthen students' capabilities to lead in new directions in the field of physical education and sports pedagogy by engaging with leading international practitioners and researchers.
This MSc is delivered through our distance learning platform and is flexible so that students can study for over 1 year (full-time) or 2 years (part-time).
Scholarships and Funding
Scholarships and studentships
Birmingham Masters Scholarships
We are offering over 200 awards of £2,000 to support the brightest and best applicants wishing to undertake Master's study at the University during 2023-24.
Postgraduate Progression Award
Our Postgraduate Progression Awards offer final-year undergraduates at the University of Birmingham a fee discount of £1,500 for postgraduate taught study.
Scholarships may be available. International students can often gain funding through overseas research scholarships, Commonwealth scholarships or their home government.
Curriculum
Topics covered during the course will include, for example, methods and mechanisms for continued professional development, digital technologies, models-based practice (including models such as Cooperative Learning, Sports Education and Teaching Games for Understanding), and contemporary social and political issues for physical education and youth sport. In addition, modules will address research methods to prepare students for conducting fieldwork for their dissertation.
Delivery: All programme modules are delivered online. Learning and teaching will be hosted by webinars, lectures, videos, vlogs and all sessions are recorded on Panopto, the University of Birmingham's video platform and published on the integrated virtual learning environment 'Canvas'. Other support will be available through online discussion groups and individual tutorials.
Module details are as follows:
Research Methodology in Sport, Exercise and Rehabilitation
Advanced Pedagogies
Digital Practice in Sport, Exercise and Health
Innovation in Professional Development
Applied Professional Practice
Player and Participant Development
Dissertation (after successful transfer to MSc)
In this module, you will integrate the areas covered in the taught modules within the programme. You will propose a research project, submit ethics, undertake and write up a piece of academic empirically-based research relevant to your area of practice and interests in coaching.
Career Opportunities
Students completing this degree go on varying forms of employment or further study. Students who are current teachers have strengthened not only their teaching, but also their leadership skills, and many have progressed in the types of leadership roles they fulfil in schools after completing this degree.
Some students have used the MSc degree as a springboard into further study, which includes, completing a PGCE to gain Qualified Teaching Status, and/or joining a PhD programme. Other students have found the MSc degree has supported their employment in sport/physical activity-focussed clubs, sport, physical activity and health organisations and trusts, technology-focused companies, leisure centres, coach education and development and/or the course has supported students to initiate their own private or voluntary sector companies.