Master in
Master of Corporate Communication
Universiti Putra Malaysia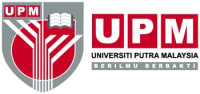 Scholarships
Explore scholarship opportunities to help fund your studies
Introduction
Master of Corporate Communication
The programme aims to equip candidates with knowledge of theories and applications relevant to the field of corporate communication. In this programme, candidates are exposed to latest developments in the communication industry. Through a series of lectures and practical assignments, the programme aims to contribute to a higher level of professionalism among future and current practitioners of corporate communication and professionals in the media industry. Special focus is given to various aspects of corporate communication, such as planning, preparing, organising and utilising corporate communication in the operation of an organisation.
Entrance Requirements
Applicants must possess a Bachelor's Degree in Communication or any related discipline, with a minimum CGPA of 2.5 from a recognised university,
Applicants with a CGPA of at least 2.5 must have a minimum of one-year work experience after graduation (Bachelor's Degree) in any related field,
Applicants with a CGPA of less than 2.5 but with 3 years or more work experience after graduation (Bachelor's Degree) may be considered.
Additional Requirements
Working experience must be AFTER graduation (Bachelor's Level). Working experience before graduation WILL NOT be considered.
Please include proof of employment with your application. For example, a verification letter from your employer or letter of appointment or latest pay slip or any other relevant documents.
Programme Requirements
a. Credit Requirements
Candidates pursuing this programme are required to complete a minimum of 40 credits of graduate level coursework. Credits are distributed among compulsory courses, elective courses and research project or comprehensive examination as follows:
| | |
| --- | --- |
| Compulsory courses | 21 credits |
| Elective courses | 19 credits |
| Total | 40 credits |
List of Courses


Compulsory Courses (21 credits)

KOM5111 Communication Theory 3 credits
KOM5113 Communication Research Methods 3 credits
KOM5115 Statistics for Communication Research 3 credits
KOM5315 Organizational Communication 3 credits
KOM5317 Theory and Practice of Corporate Communication 3 credits
KOM5321 Advanced Public Relations 3 credits
KOM5325 Integrated Marketing Communication 3 credits

Elective Courses (19 credits)

KOM5117 Data Analysis and Interpretation 3 credits
KOM5210 Public Speaking for Professionals 3 credits
KOM5211 Interpersonal Communication 3 credits
KOM5213 Psychology of Communication 3 credits
KOM5215 Intercultural Communication 3 credits
KOM5217 Strategies of Communication 3 credits
KOM5319 Communication and Decision Making 3 credits
KOM5323 Principles of Advertising 3 credits
KOM5327 Crisis Communication 3 credits
KOM5331 Brand Communication 3 credits
KOM5419 Presentation Media 3 credits
KOM5711 Special Topics in Corporate Communication 1 credit
FBK5600 Master Research Project Seminar 1 credit
FBK5989 Research Project 6 credits

b. Other Requirements


FBK5989 Research Project 6 credits
Candidates may opt for the Research Project if they obtained an average of B+ for KOM5113 Communication Research Methods and KOM5115 Statistics for Communication Research.
CE00MS Comprehensive Examination
Candidates who opt for 6 credits of electives subjects instead of Project Paper are required to sit for and pass the comprehensive examination at the end of their final semester of study upon fulfilling the credit requirements.