Master in
Erasmus Mundus Joint Master Degree in Medical Imaging and Applications (MAIA)
Universitat de Girona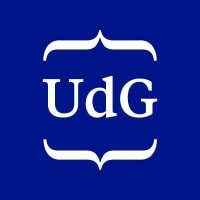 Introduction
The MAIA (Joint Master's degree in Medical Imaging and Applications) master is a 2 years master's degree (120 ECTS) coordinated by the University of Girona (UdG, Spain) and with the University of Bourgogne (uB, France) and the Università Degli Studi di Cassino e del Lazio Meridionale (UNICLAM, Italy) as partners.
MAIA is focused on teaching the diagnostic technology that will help physicians to issue a diagnostic and to monitor patients. The development of computerized applications for medical imaging systems involves a large multidisciplinary knowledge including areas such as artificial intelligence, machine learning, pattern recognition, computer vision, image processing, and sensors and acquisition. Integrating all these areas in a single program makes the MAIA a unique program.
The master's is structured in four semesters in a unique mobility track:
In the first semester, students study in uB the introductory subjects on image processing and medical imaging.
In the second semester, they all move to UNICLAM for acquiring knowledge on more advanced subjects in computer vision and pattern recognition.
In the third semester, students visit UdG for the specialized modules on computer-aided diagnosis and medical applications.
During the fourth semester, students develop their master thesis in any of the universities of the consortia or collaborating institutions (research centers, universities, or companies) working in the field of medical imaging and its applications.
Being exposed to three different European countries and providing the Local Culture modules with language facilities in each of the universities, MAIA students develop improved foreign language competencies in French, Spanish/Catalan, and Italian and a better awareness of the European project, culture, and EU values. The additional optional mobility in the fourth semester to perform the MSc thesis in collaborating European research groups or companies enhances even more aspects such as intercultural awareness, employability, and career prospects, and provides increased motivation for further education and training in terms of conventional or industrial PhDs.
Ideal Students
This master's degree is the right degree not just for holders of a bachelor's degree in Informatics Engineering but also in closely related fields in either Engineering (e.g., Electrical, Industrial and Telecommunications Engineering) or Science (e.g., Mathematics and Physics) who pursue a deeper knowledge of information technology and its applications. The first semester aims to homogenise the knowledge of all students.
Scholarships and Funding
Erasmus + Grants
The EMJMD scholarships are including student participation costs (including the tuition fees, full insurance coverage, and any other mandatory costs related to student participation in the course), a contribution to student travel and installation cost, and a subsistence allowance for the entire duration of the EMJMD study program.