Master in
Master's Degree in Medieval European Studies: Images, Texts and Contexts
Universidade Santiago de Compostela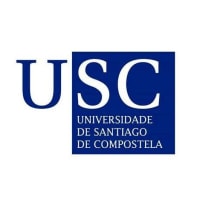 Introduction
Title name: Master's Degree in Medieval European Studies: Images, Texts and Contexts
Branch of knowledge: Arts and Humanities
Center where it is taught:
Faculty of Philology
Avenida de Castelao, s / n. North University Campus
15782
Santiago de Compostela
Date of authorization for the implementation of the title by the Xunta de Galicia: 434/2009 of December 3 (DOG 12/15/2009)
Date of publication in the BOE: 08/24/2010
Date of the last accreditation: 10/23/2015
Responsible for the title:
Coordinator of the degree: Barral Rivadulla Mª Dolores
Teaching conditions:
Offer periodicity: annual
Type of teaching: Face-to-face
Study regime: full tempo / partial tempo
Languages of use: Spanish Galician
Interuniversity degree:
Do not
Coordinating University:
University of Santiago de Compostela
goals
Offer a plural and integrative vision of medieval European culture in its various manifestations.
Train students to establish reciprocal relationships between the main axes that make up the Master: historical, artistic and linguistic-literary.
Train students to acquire an exhaustive knowledge of the lines of research and the most relevant critical proposals in the field of medieval studies.
Provide students with the methodological and critical foundations that allow them to access the exercise of research activity with a versatile and interdisciplinary training.
Train students in the handling of new information and communication technologies applied to the field of medieval studies, as well as indicate their usefulness in research practice and in the dissemination of cultural heritage.
To equip students with the fundamental skills to take advantage of and apply the knowledge acquired to the correct interpretation and dissemination of the medieval cultural legacy.
Train students to open new avenues of research in the field of medieval studies.
Make it possible for students with their research work to contribute to European cultural development through critical interpretation and the correct transmission of medieval cultural heritage in its various manifestations.
Contribute to the cultural development of Galicia through the correct valuation, interpretation and contextualization of the medieval legacy it possesses.